U.S. Treasury Secretary: President Trump has "perfect genes"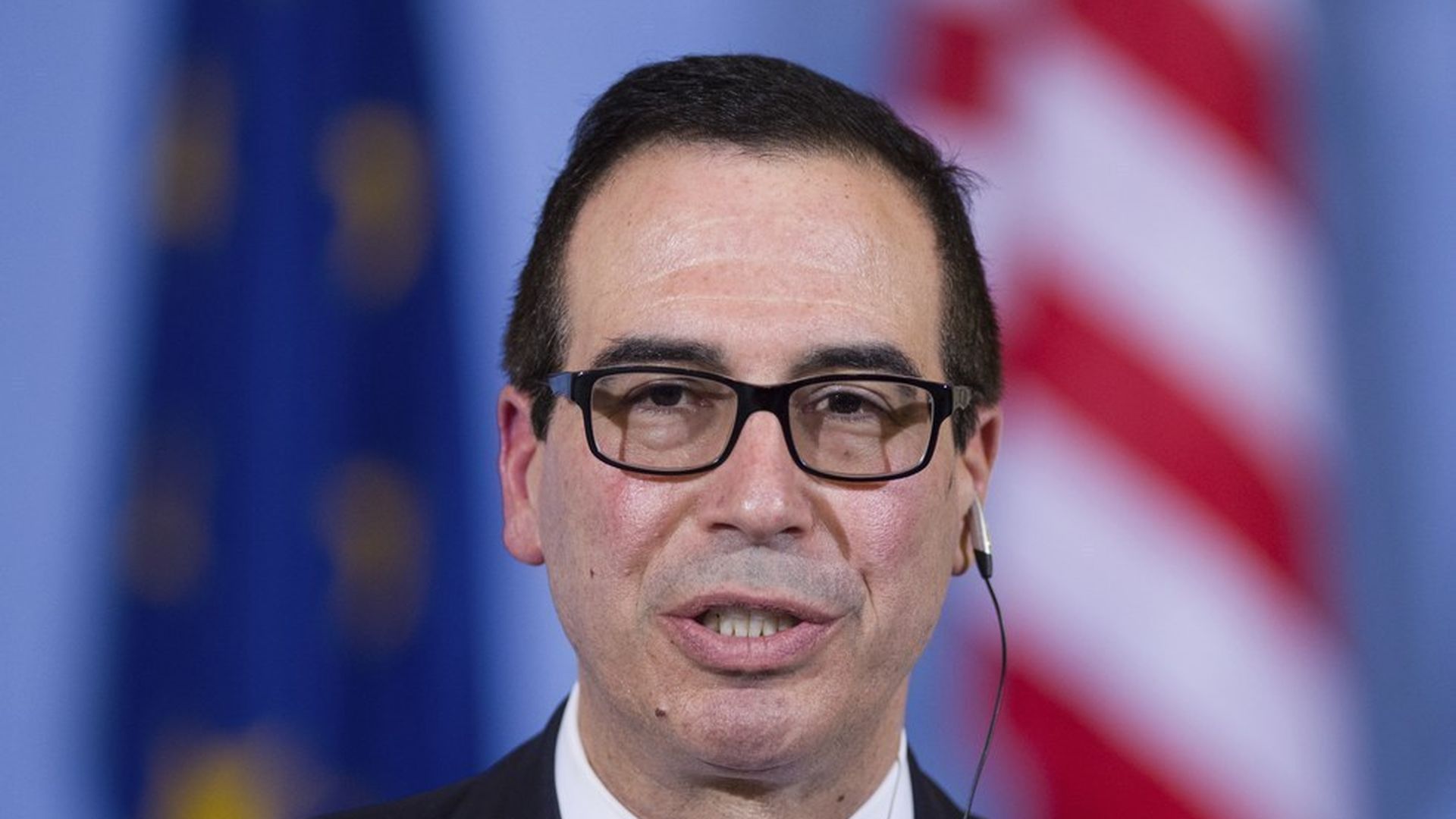 The choice quotes from Mike Allen's interview this morning with Treasury Secretary Steve Mnuchin:
Trump's stamina: "He's got perfect genes. He has incredible energy and he's unbelievably healthy."
Trump's diet: Mnuchin claimed Trump no longer eats KFC or McDonald's, as the White House food is "great."
His joke on Trump: "I think we should look at putting President Trump on the thousand dollar bill."
Go deeper