U.S. successfully tests missile interception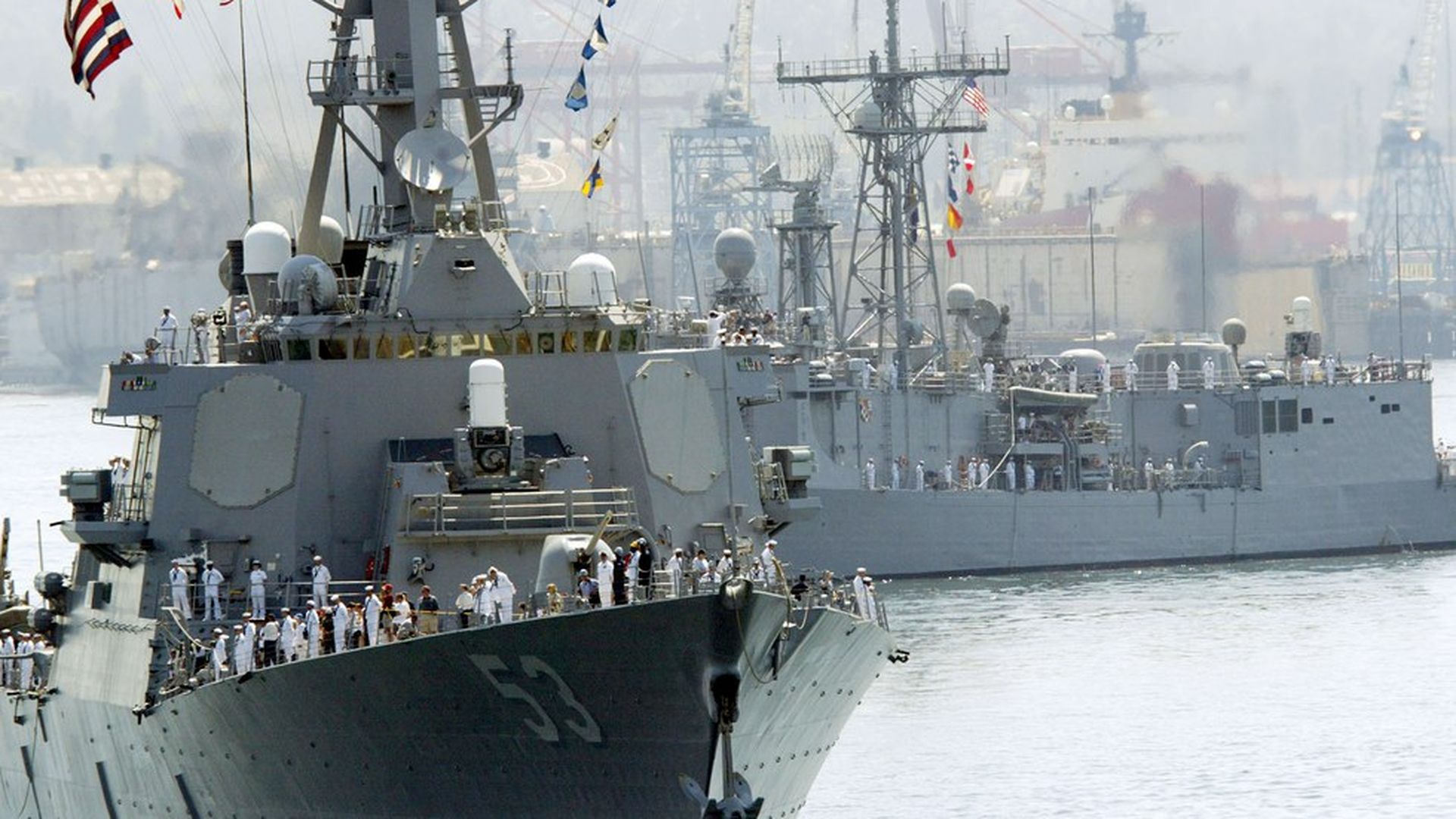 The U.S Missile Defense Agency has successfully tested an interception of a medium-range ballistic missile, just off the coast of Hawaii, the MDA said Wednesday.
The test was scheduled well in advance, per Reuters, but comes a day after North Korea launched an intermediate-range ballistic missile eastward that passed over Japan.
That's the second time an SM-6 missile has successfully intercepted a medium-range ballistic missile in a test (the most recent test in June did not work).
Why it matters: This gives the naval part of the U.S. missile defense system a vote of confidence since this shows it has a higher ability to block ballistic missiles in their terminal phase, per the MDA.
Go deeper