U.S. says Syria cremated thousands of prisoners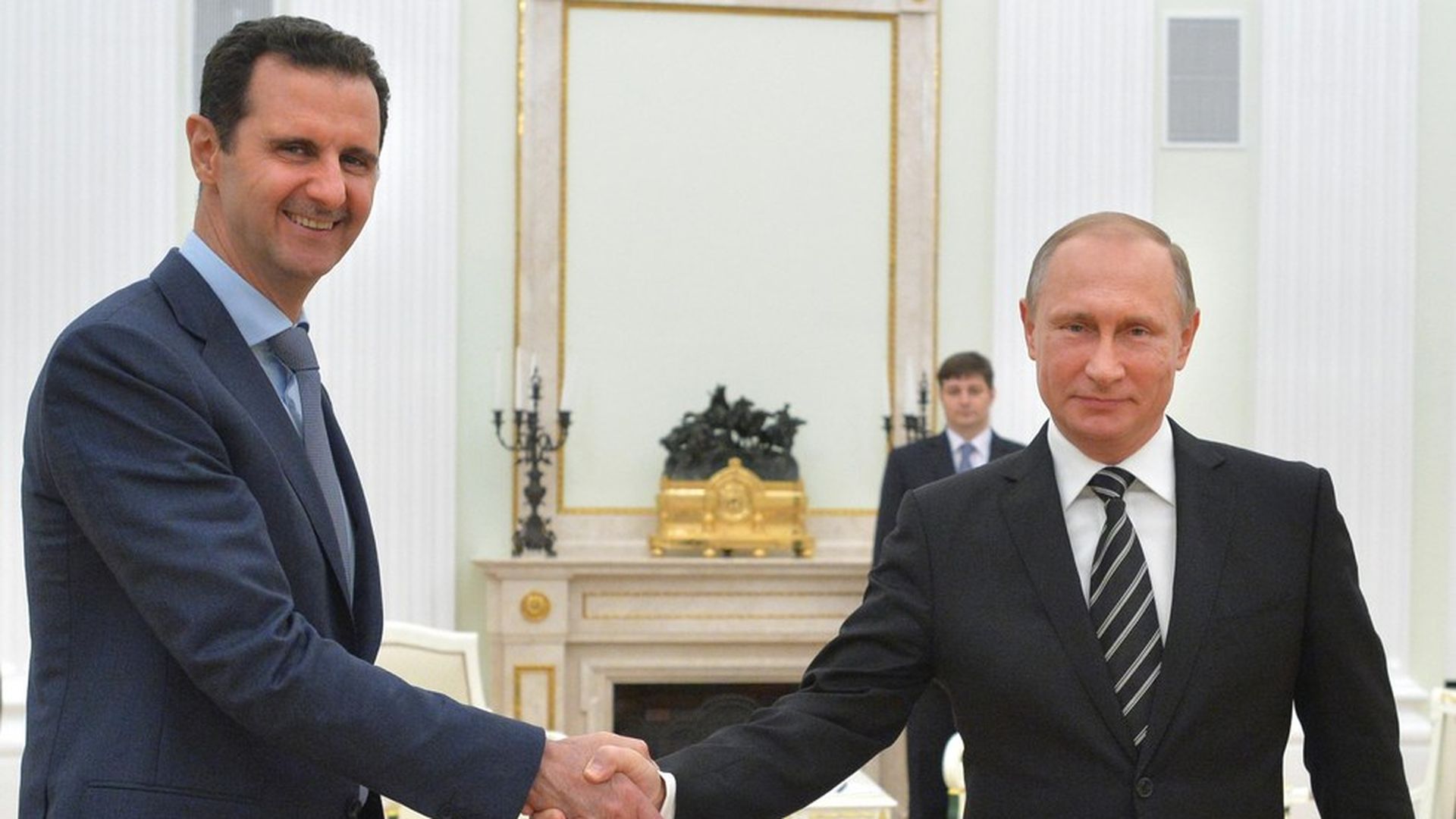 The U.S. accused Syria Monday of killing thousands of prisoners and then burning their bodies in a crematorium outside of the capital, according to the AP. The top U.S. diplomat for the Middle East, Stu Jones, says Syrian President Bashar al-Assad "has sunk to a new level of depravity" with support from Russia and Iran.
Why it's happening: According to the State Department, about 50 detainees are hanged each day at Saydnaya military prison, and their bodies are transported to the crematorium. The department provided photographic evidence to back its claims and alleges the cremation process is being used to cover up the executions.
The Syrian government is likely responsible: 13,000 people have been detained in the prison since Syria's civil war broke out 6 years ago, per an Amnesty International report. The report notes "It is inconceivable that these large-scale and systematic practices have not been authorized at the highest levels of the Syrian government."
Go deeper