U.S. retaliates for Putin's move to cut U.S. embassy staff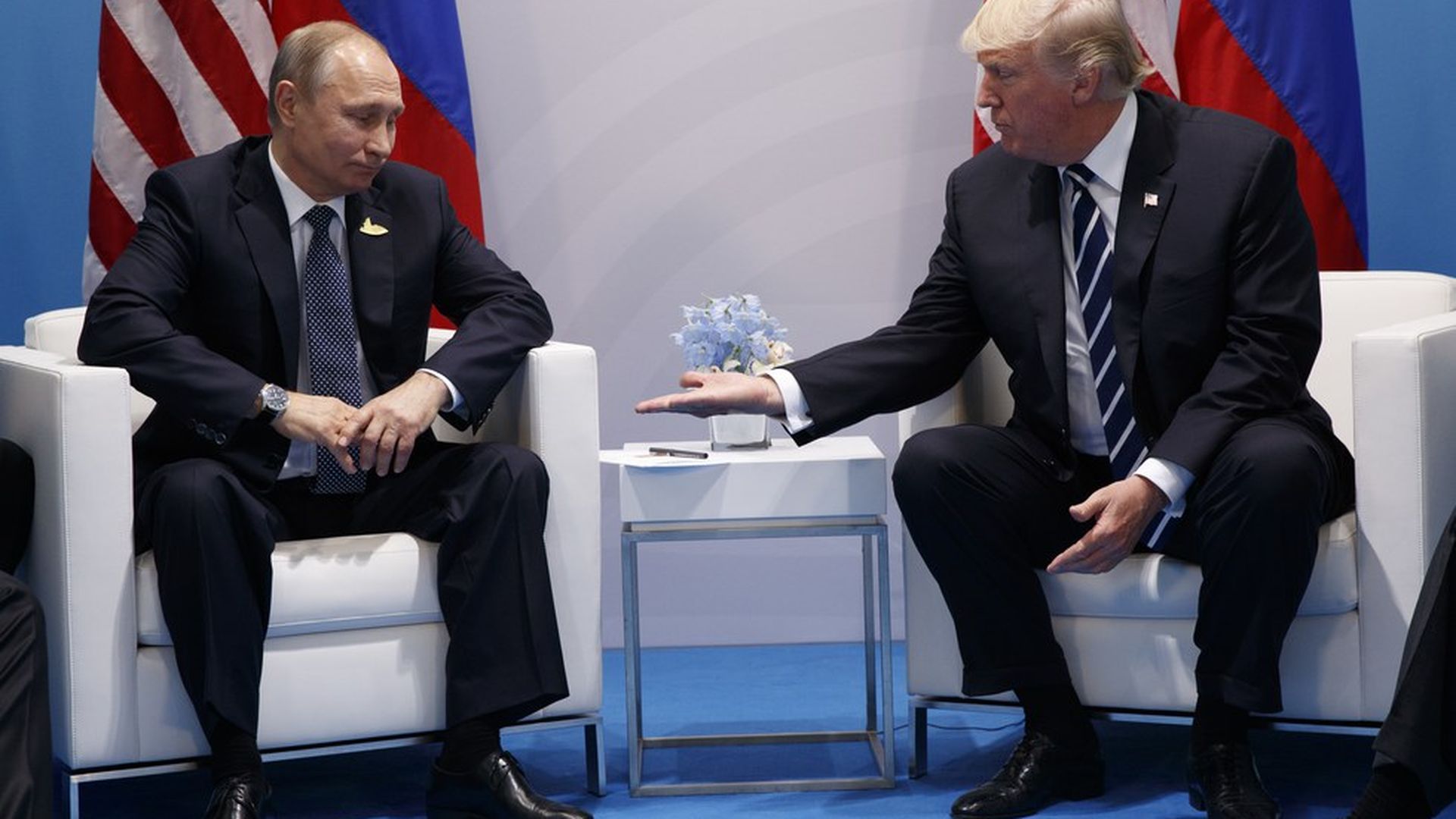 The U.S. will force Russia to close its consulate in San Francisco and reduce its presence in Washington, D.C. in retaliation for Vladimir Putin's decision to compel the U.S. to cut its embassy staff in Russia by 755, the AP reports.
The State Department said the move came "in the spirit of parity invoked by the Russians."
The tit-for-tat began when Barack Obama expelled 30 suspected Russian spies and closed to Russian diplomatic compounds in December over Russia's election meddling. Putin's move came in July, after Congress passed sanctions against Russia.
Asked about the forced cuts on August 10, President Trump praised Putin's decision:
"I want to thank him because we're trying to cut down on payroll, and as far as I'm concerned, I'm very thankful that he let go of a large number of people, because now we have a smaller payroll. There's no real reason for them to go back."
Go deeper