U.S. climate change report blames human activity, contradicts WH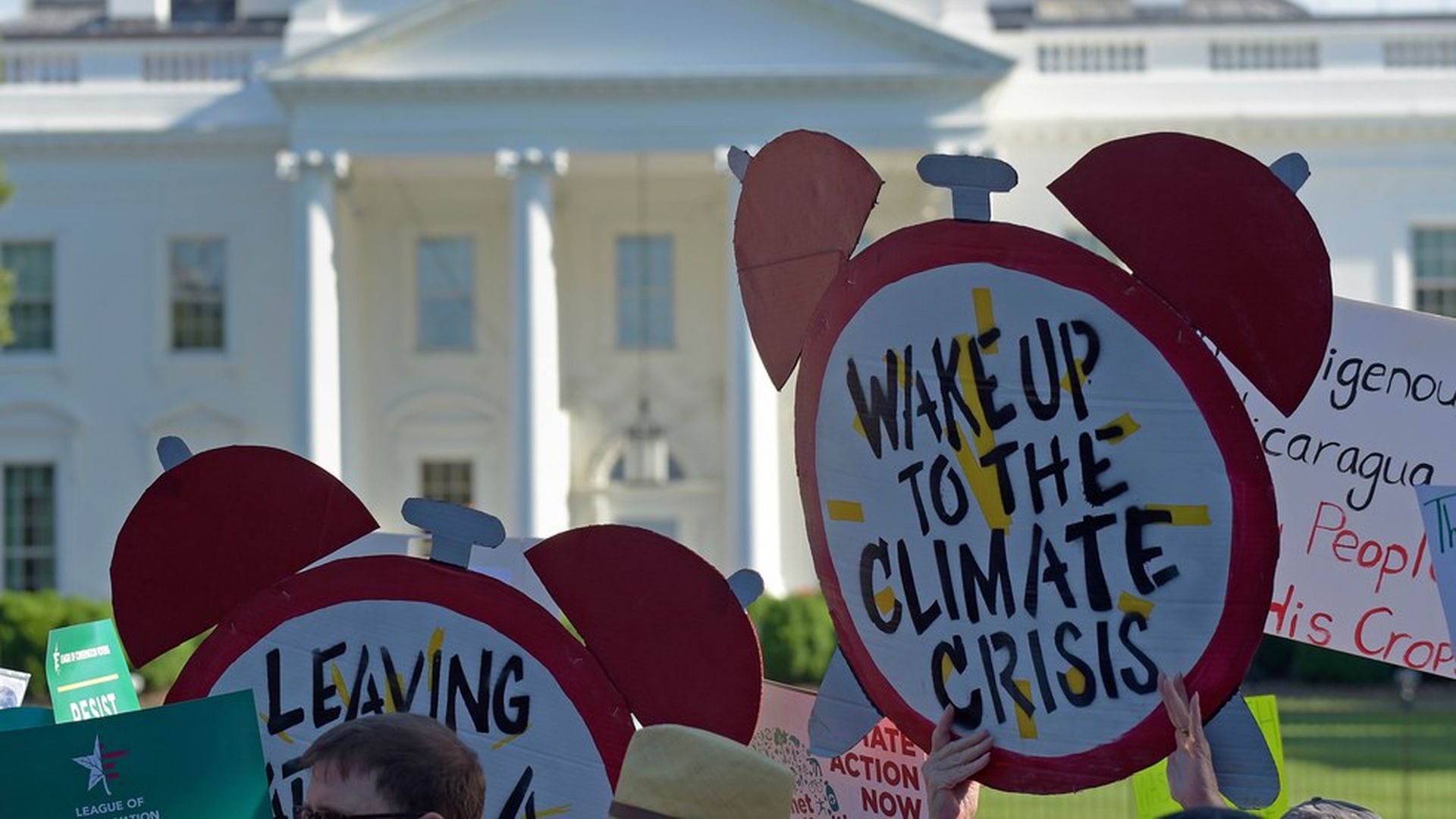 The White House signed off on a climate research report released Friday that explains how humans are primarily responsible for global warming over the last century, despite its contrast with the administration's climate change stance, the New York Times reports. President of the Woods Hole Research Center, Philip B. Duffy, told the Times that the CSSR "begs the question, where are members of the administration getting their information from? They're obviously not getting it from their own scientists."
Why it matters: The Climate Change Special Report (CSSR) is considered the "most definitive statement on climate change science" in the U.S. It explains that "human activities...are the dominant cause of the observed warming," and there "is no convincing alternative explanation." The U.S. is meeting with 195 countries at the U.N.'s global warming conference next week in where they're expected to support clean fossil fuels.
Go deeper