U.S. blocks G7 statement over Paris climate deal concerns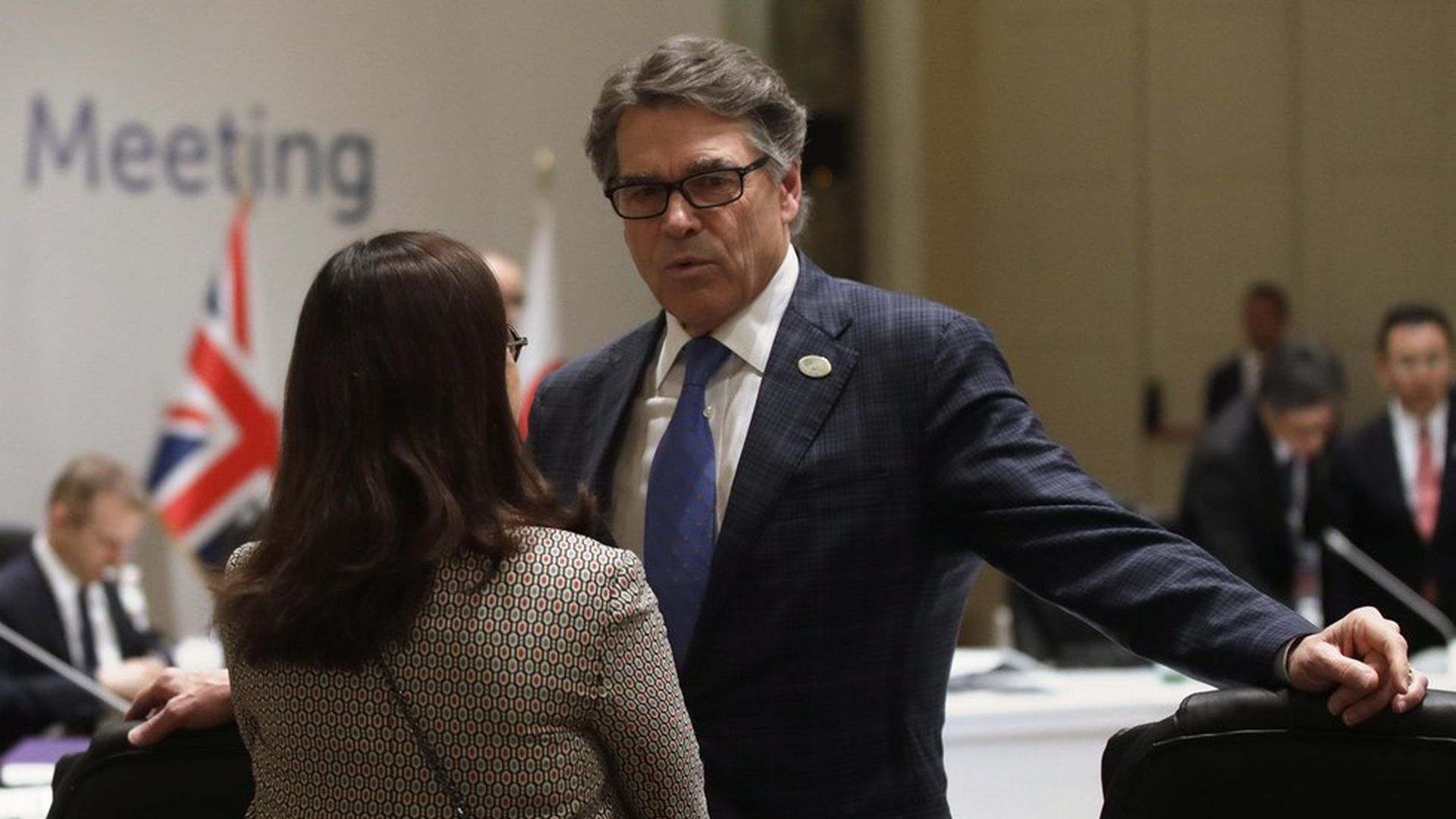 The U.S. delegation to the G7 was the only country not to sign a draft joint-statement that included a commitment to follow the Paris climate agreement's provisions, according to the AP. As a result, the group didn't issue a statement at all.
Why the U.S. didn't sign: It's still reviewing its position, per the Italian development minister. Energy Secretary Rick Perry also wanted to include references to coal and fossil fuels in the statement, Reuters reports.
Context: Perry is to talk with the Italian development minister Tuesday, but Donald Trump said on the campaign trail that he didn't want the U.S. to stay in the climate pact.
Go deeper