U.S. Army cuts hundreds of immigrant recruits' contracts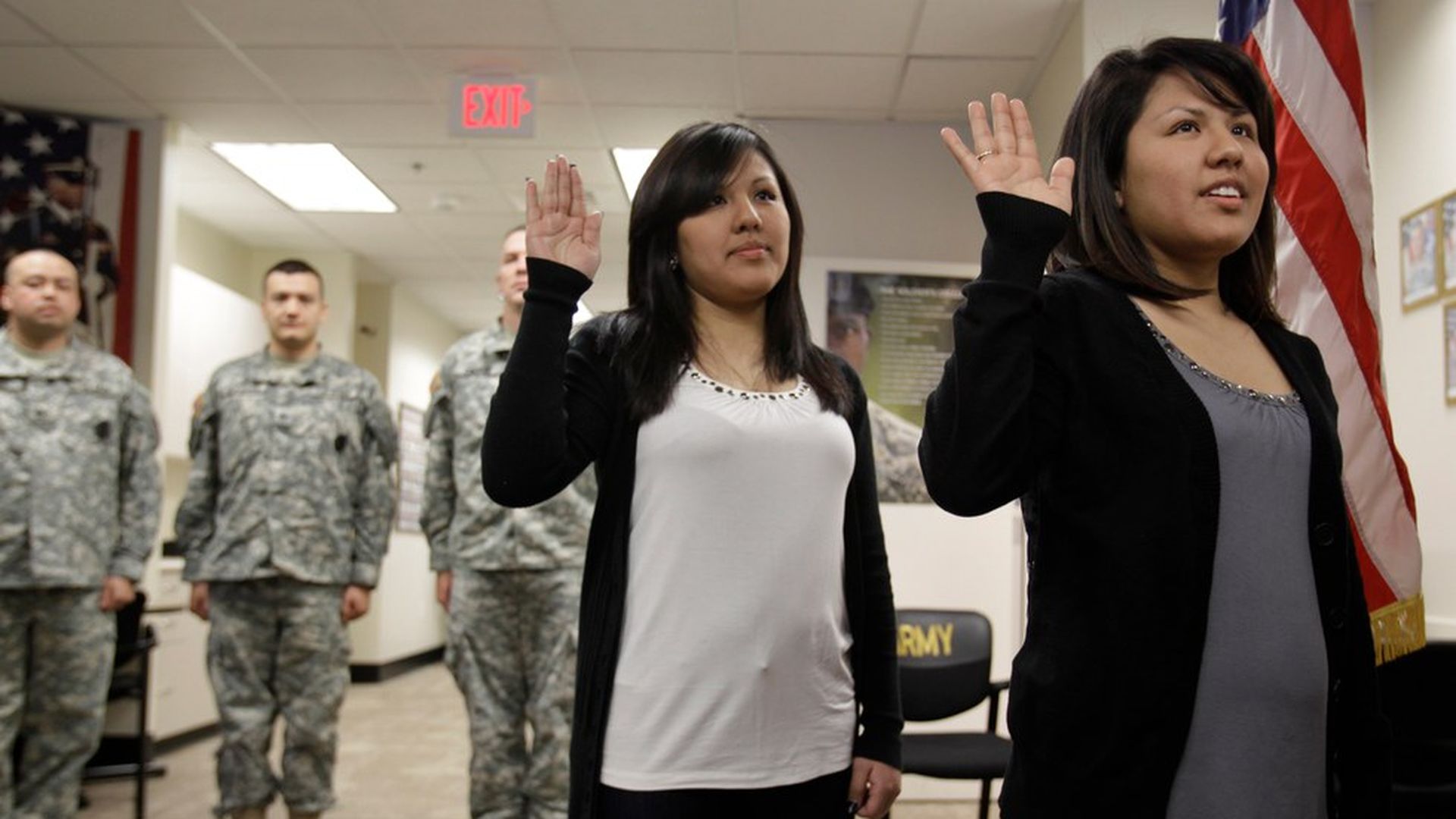 U.S. Army recruiters are cancelling contracts for hundreds of recruits born outside the U.S., leaving many vulnerable to deportation or forced to apply for asylum, per a Washington Post report.
What's happening: "Layered security checks" of these recruits can add a significant amount of time to the enlistment process, sometimes even years. The military said these lengthy processes "frustrate recruiters who must meet strictly enforced goals."
Why it matters: If in the time of processing their enlistment, the recruits' immigration status expires and their contracts are cancelled, they could be subject to deportation.
What's next: Democratic senators Kamala Harris and Richard Durbin filed a defense authorization bill amendment to allow recruits to stay in the U.S. until their background checks are finished. Sen. Harris tweeted: "These brave men & women enlisted & the Administration turns its back on them."
Go deeper