United to review policies in wake of passenger removal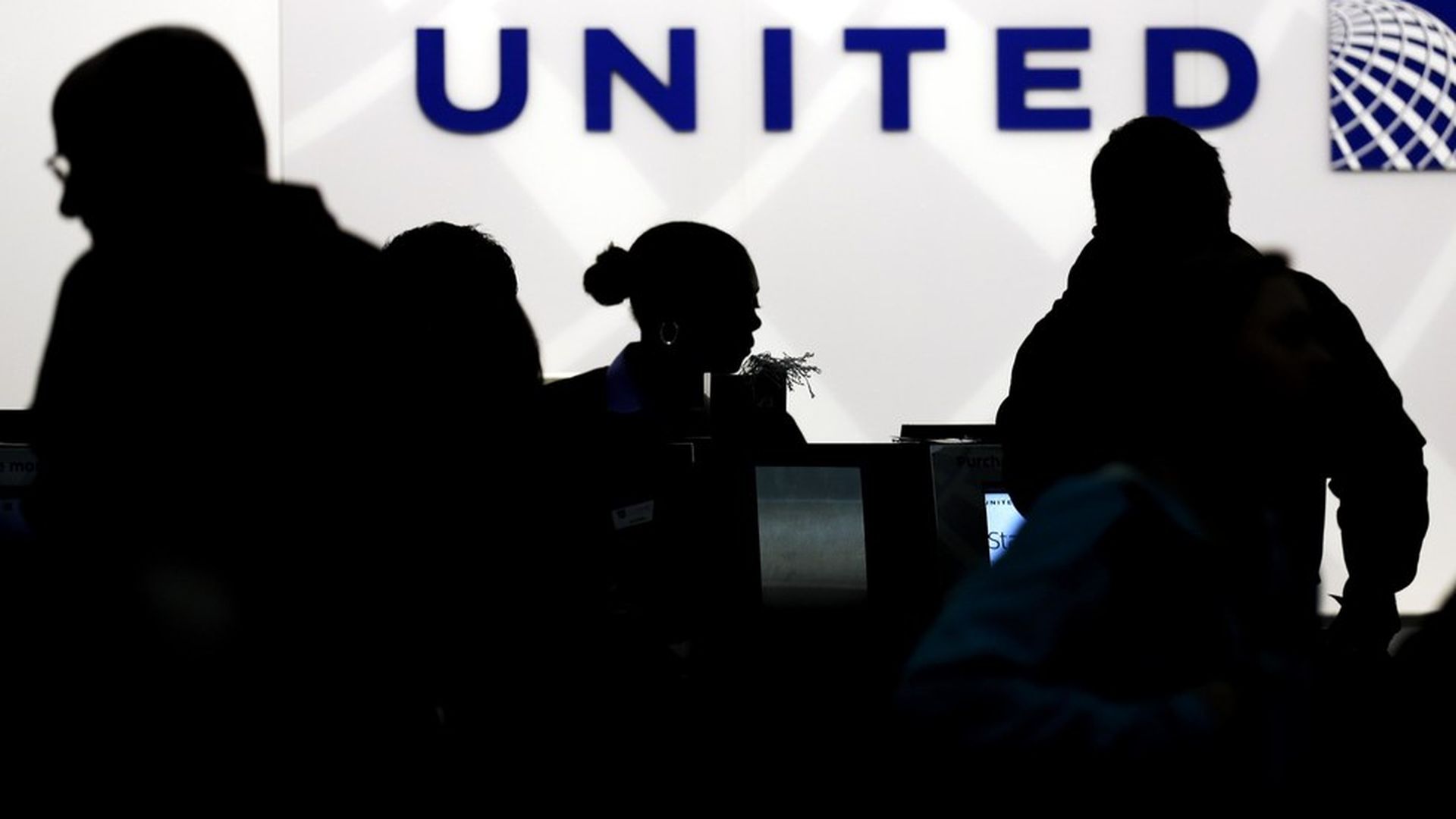 United's CEO Oscar Munoz wrote in an email that United is undergoing a review process of its policies for incentivizing volunteers after a passenger was removed forcibly from a flight from Chicago to Louisville earlier this week. "We are going to fix what's broken so this never happens again."
That includes a review of crew movement and an examination of partnerships with airport authorities and law enforcement. The Chicago Department of Aviation said the United incident wasn't in line with its standard operating procedure.
Three answers to lingering questions about United policies:
Crew members needing rides will override paying customers: United Senior Spokesman Jonathan Guerin told Axios Tuesday the flight from which a passenger was dragged "was not an oversold flight," but that the four crew members who needed to board the flight were "must rides." Per internal company policy, that means when the crew showed up at the gate, "they became a part of the list of customers on that flight," and effectively the flight became Oversold. Why it matters: the flight wasn't oversold until the crew got there.
The passenger had boarded the plane, right? Wrong: The flight "was technically still in the boarding process because the door had not closed." This matters because the contract says passengers can be "denied boarding" in Oversold situations.
The crew members could have used other transportation, Guerin told Axios. This is something the review of policies will look into, per Guerin.
Go deeper