Unilever rejects massive Kraft-Heinz takeover bid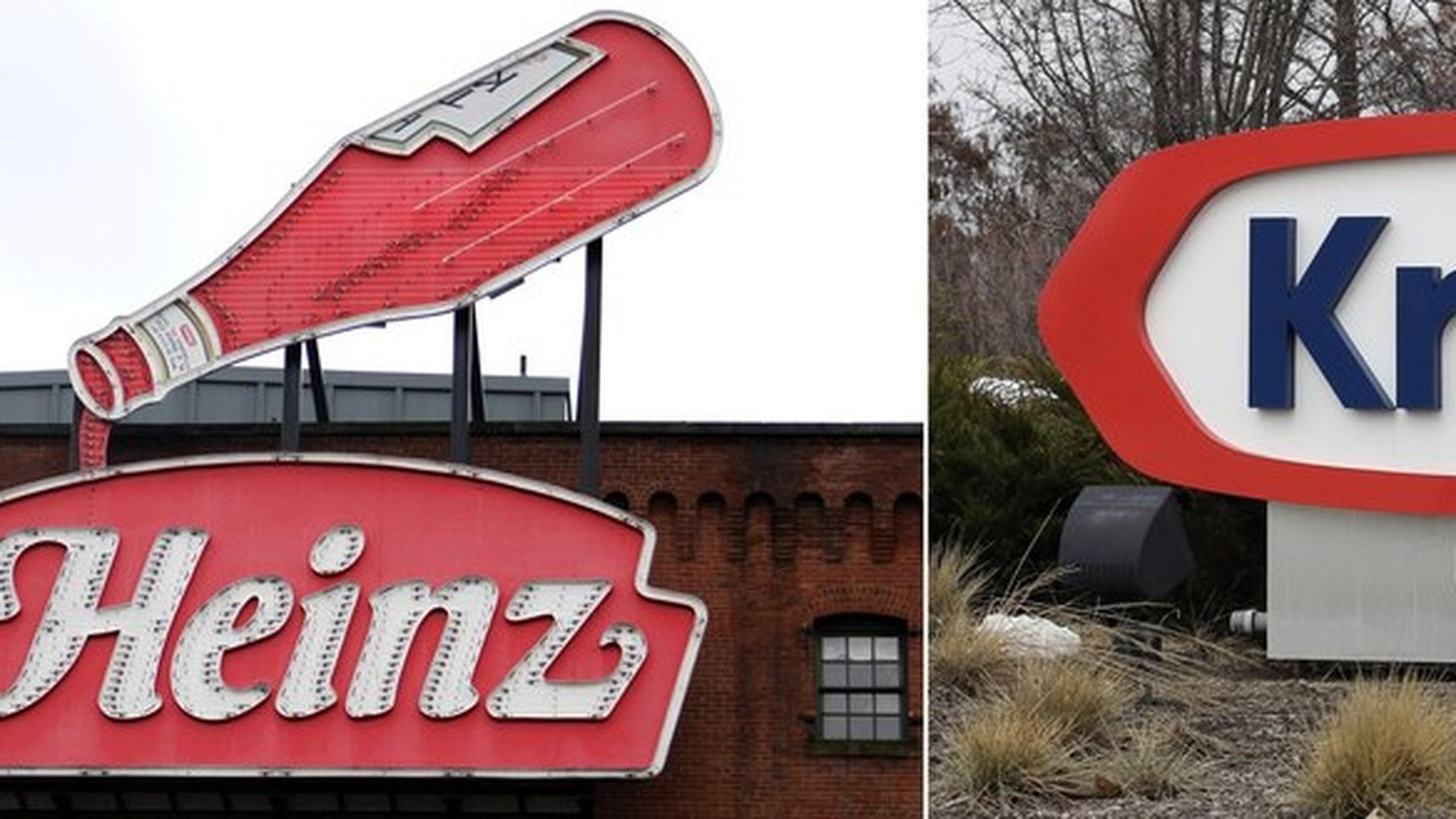 Anglo-Dutch consumer goods firm Unilever rejected a $143 billion takeover offer from Kraft-Heinz, a sale price that would rank it as one of the largest acquisitions ever.
Unilever—maker of such brands as Dove soap and Ben and Jerry's ice cream—rejected the offer, but Kraft Heinz said in a statement that "we look forward to working to reach agreement on the terms of a transaction," suggesting that it will come back with an even richer offer.
Why it matters: Such a merger would serve to confirm the international flavor of today's global economy. The combined firm would be majority-owned by American investor Warren Buffett and Brazilian private-equity firm 3G, and would sell dozens of well-known food products and consumer staples in Europe and the U.S. That Kraft-Heinz would be able to finance the deal is also a testament to low interest rates around the world, and investor demand for higher yielding debt.
Go deeper