Undercutting Speaker Ryan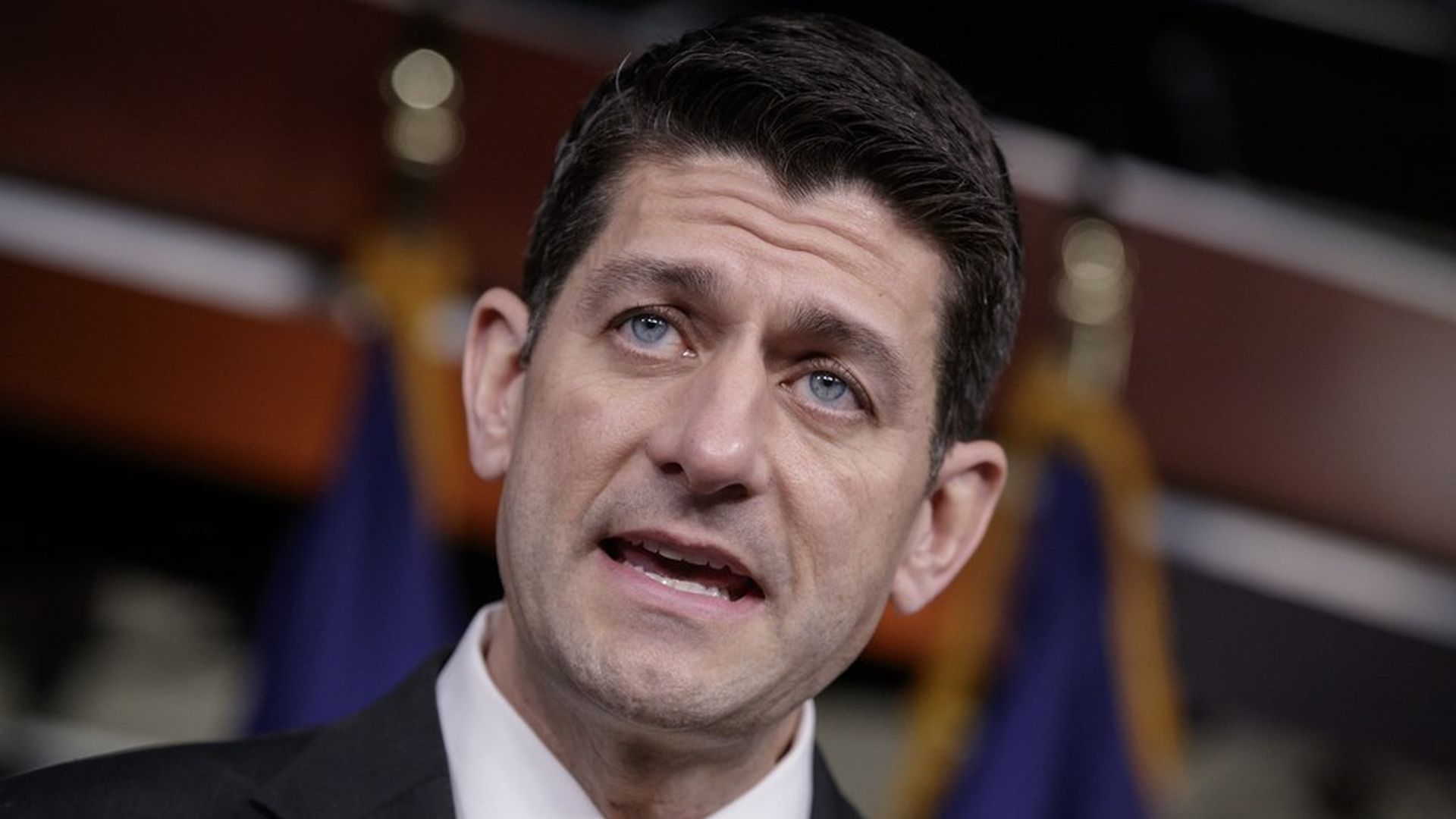 Inside the Oval Office last week, there was a telling exchange between conservative activist Jenny Beth Martin and the president.
During Trump's Wednesday meeting with conservative leaders over the healthcare plan, Tea Party Patriots leader Martin subtly reminded Trump that her super-PAC stood by him "through thick and thin" during the campaign, unlike a certain politician from Wisconsin.
According to two sources in the room, Martin didn't mention Paul Ryan's name. But everyone knew who she was talking about. She reminded Trump that in October — when the crude "Access Hollywood" tape leaked and Ryan disinvited Trump from a Wisconsin event — Tea Party Patriots Citizens Fund volunteers were working the phones on Trump's behalf.
Trump smiled and glanced over at his chief of staff Reince Priebus. Trump said that, yes, he had been disinvited. And he thanked Martin for standing by him. (Of course, Martin wasn't always a Trump loyalist. She gave a blisteringly anti-Trump speech at CPAC in 2016, but has since changed her tune.)
Why this matters: Some conservatives who oppose the House GOP Obamacare replacement plan believe it's strategically smart to divide the president from the speaker. They think the president is more open than Ryan to negotiating, and they believe that branding the bill as "Paul Ryan's plan" and emphasizing Ryan's disloyalty during the campaign could make Trump less attached to the specifics of the current bill.
However: So far, the White House and Ryan are publicly sticking close together even on the controversial stuff. The controversial Medicaid timeline that's in the bill "is what the president supports," White House press secretary Sean Spicer said Friday, adding: "it's not a question of negotiation."
Go deeper