UN warns: Global emissions too high to meet Paris temp goal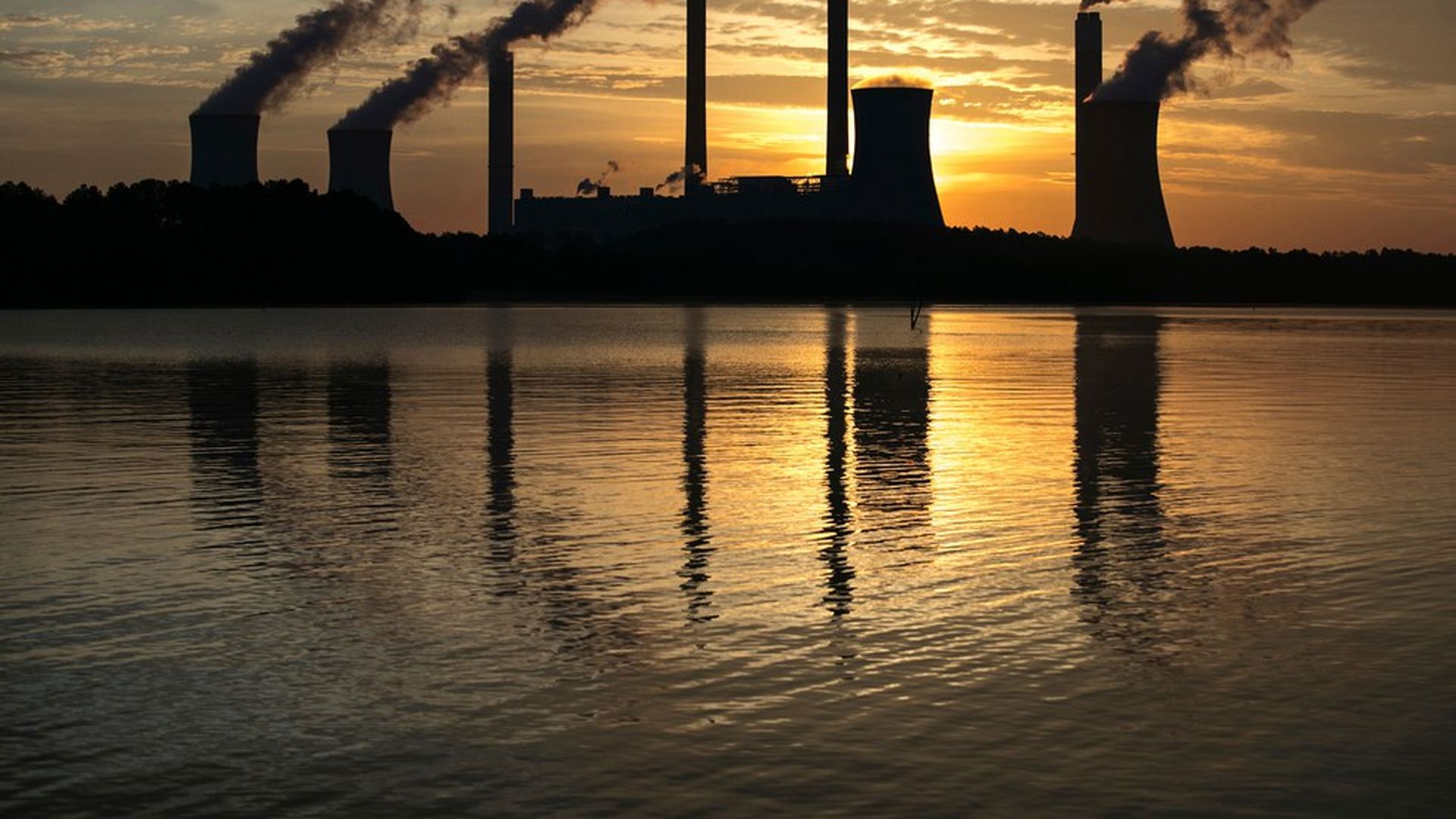 Two new analyses from the United Nations and from PwC UK show that worldwide efforts to stem greenhouse gas emissions aren't nearly enough to prevent very dangerous levels of warming.
Why it matters: Despite data suggesting a recent plateau in global carbon output, the world is not poised for steep cuts needed to limit warming to 2 degrees (or even 1.5 degrees) Celsius above preindustrial levels, which is a goal of the Paris climate deal.
Mind the gap: Today the UN released its latest "emissions gap" report — a yearly look at the difference between emissions trajectories needed to have a good chance of staying at the 2°C ceiling and what's expected under nations' current policies.
Full implementation of nations' carbon-cutting pledges to the UN, called nationally determined contributions (NDCs), make a temperature rise of at least 3°C by 2100 very likely, the UN said in a summary.
The NDCs cover only about a third of the emissions "needed to be on a least-cost pathway for the goal of staying well below 2°C."
Ticking clock: If the emissions gap isn't closed by 2030, it's "extremely unlikely" that temperatures can be held well below 2°C. Even if all pledges are enacted, the "carbon budget"— or total amount of emissions that can be spewed to stay within a given target — for the 2°C ceiling will be 80% depleted by 2030.
Not impossible: The gap can be closed by adopting "already known and cost-effective technologies."
By the numbers: "[C]urrent Paris pledges make 2030 emissions likely to reach 11 to 13.5 gigatonnes of carbon dioxide equivalent (GtCO2e) above the level needed to stay on the least-cost path to meeting the 2°C target. One gigatonne is roughly equivalent to one year of transport emissions in the European Union (including aviation)," a UN summary states.
To be sure: Nobody ever envisioned that nations' existing pledges would be enough, and the Paris deal is designed to bring more ambitious efforts over time. However, the report is a stark reminder of the big steps needed to meet scientists' estimates of how much emissions must be curbed to stay under the temperature targets.
Wait, there's more: A separate PwC UK report released yesterday looks at the big picture too. It notes that last year global GDP growth was 3.1% but emissions grew by only 0.4%. So carbon intensity — that is, emissions per unit of GDP — fell by another 2.6%, a drop consistent with the last few years.
Yes, but: That's not even the 3% average rate of decarbonization needed to meet the existing national pledges in the Paris deal. And it's less than half of the 6.3% annual level needed to stay well below the 2°C ceiling, PwC said.
The reports arrive just ahead of the latest round of UN climate talks in Bonn, Germany, next month.
Go deeper