Uber lays out its legal defense in Waymo lawsuit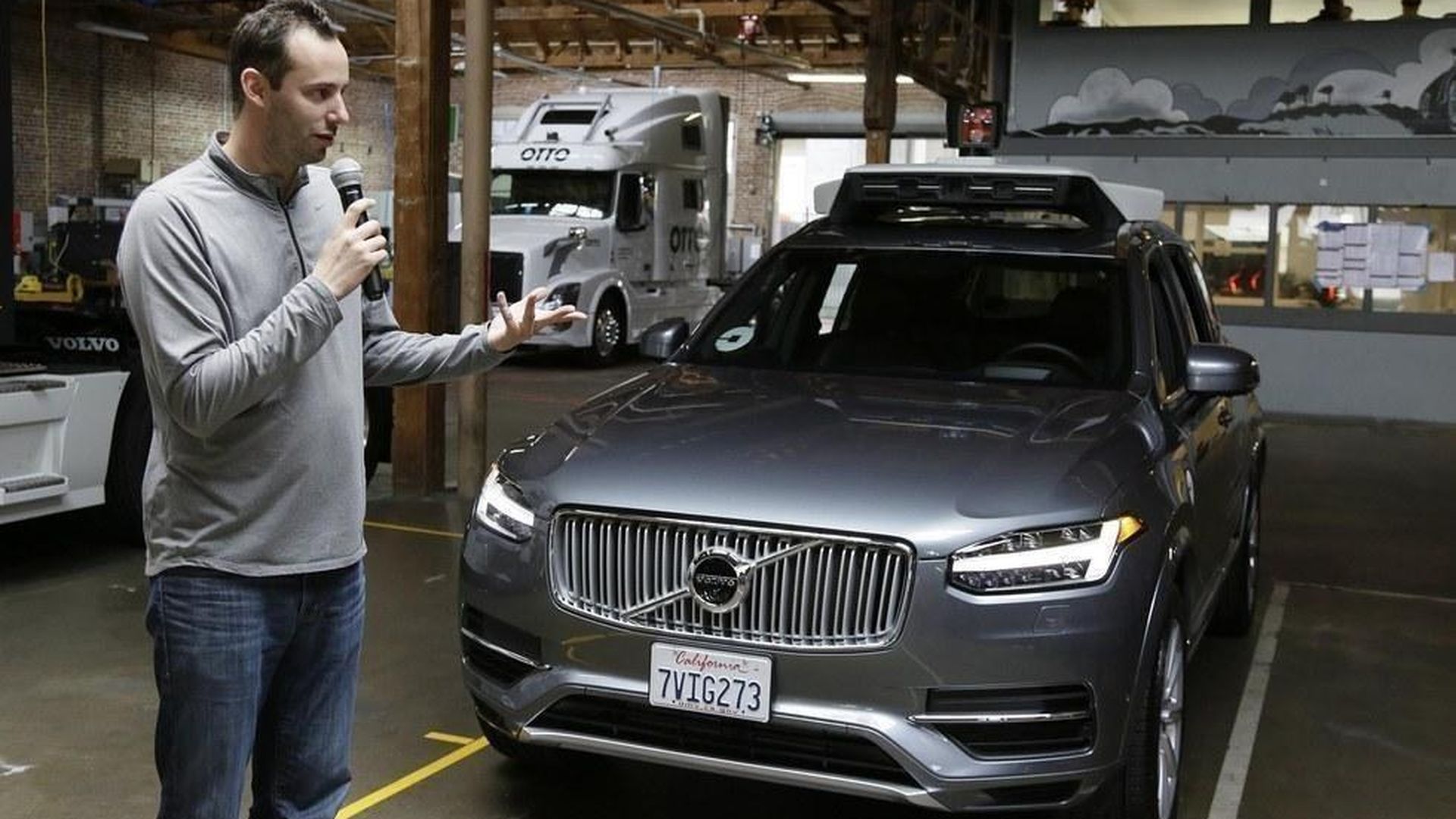 Uber will focus its defense against a lawsuit from self-driving car tech competitor Waymo on showing that it instructed a former Waymo employee, whose startup it acquired last year, not to bring any proprietary files into the company, according to new court documents. Uber will also lay out evidence that it had no indication that the employee, Anthony Levandowski, had downloaded the files for the purpose of using Waymo's trade secrets.
Why it matters: From the initial filing of Waymo's lawsuit, Uber has been fighting the narrative that it secretly plotted with Levandowski to steal Waymo's trade secrets. Uber's legal defense largely hinges on disproving this.
There is one incident, which Uber first recounted last week and explains further in Wednesday's court filings, that reveals its top executives did find out early on that Levandowski was in possession of Waymo files. According to Uber, Levandowski was immediately told not to bring any of the materials into Uber, and later told the company he had destroyed the discs. Uber also says it was not aware that Levandowski had downloaded the files for any improper use, and might have done so because he wasn't sure that Waymo would pay him a $120 million bonus he was owed (and did eventually receive).
One remaining question mark in the upcoming trial is whether a due diligence report prepared as part of Uber's acquisition of Levandowski's startup will be made available. Despite Levandowski's attempt to keep the report out, both the presiding judge and a magistrate judge have ruled that it can't be kept confidential. Levandowski is appealing that decision. The document is believed to contain evidence that could incriminate Levandowski, though it wouldn't be problematic for Uber's defense, according to a source.
Go deeper