Two more women come forward with allegations against Roy Moore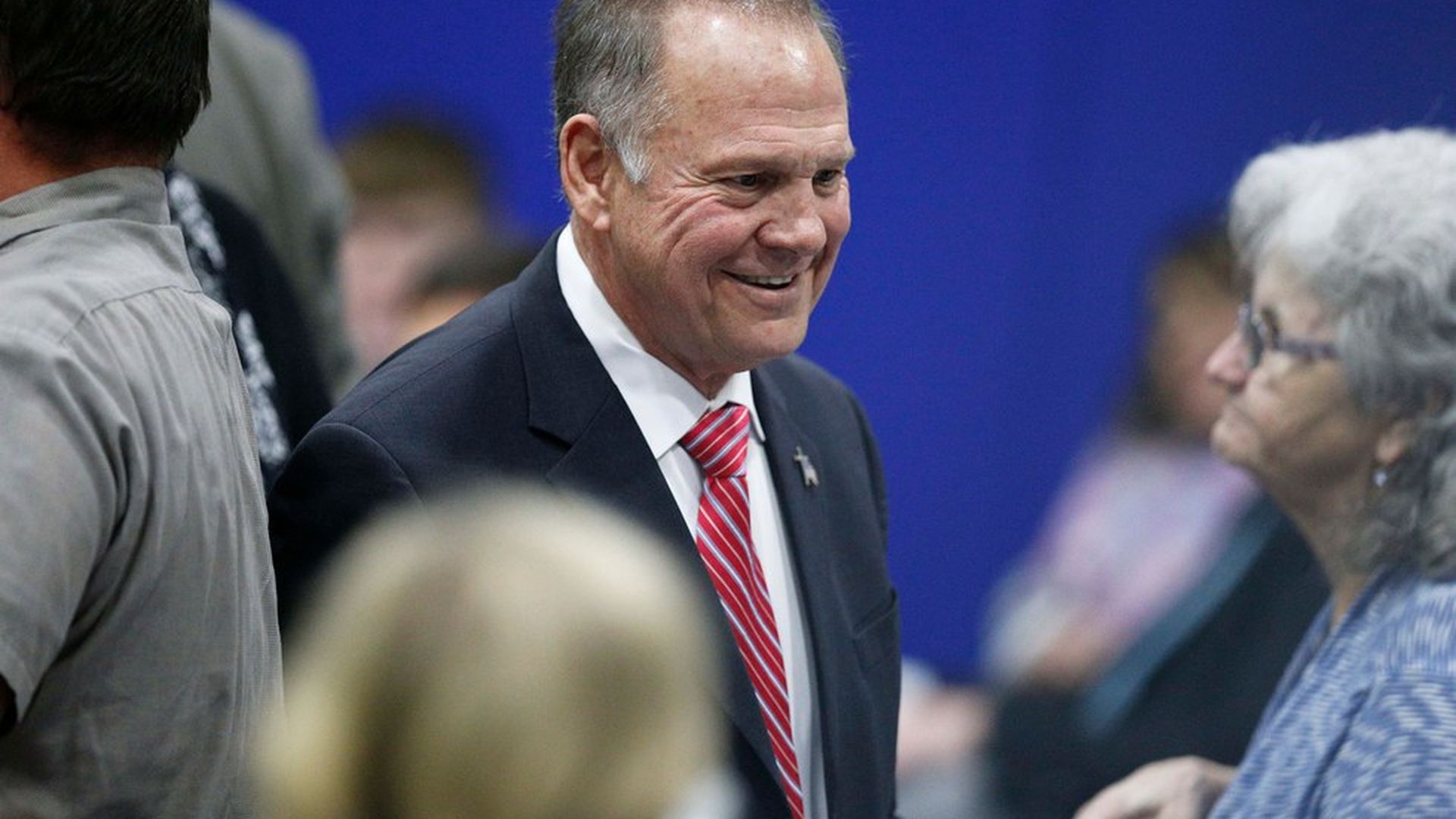 Two more women have come forward in the Washington Post, accusing U.S. Senate candidate Roy Moore of unwanted advances, with other on-the-record sources corroborating their accounts and describing behavior by Moore at the Gadsden Mall that they say made them uncomfortable.
Gena Richardson was around 18 years old, working at the mall, and Moore was in his early 30s when she says he approached her. She declined to give him her phone number. A few days later, she "was summoned to the principal's office" at school for a phone call. It was Moore asking her out again. They agreed to meet at the mall's movie theater, after which she claims he "[drove] her to her car in a dark parking lot...and [gave] her what she called an unwanted, 'forceful' kiss."
Becky Gray was 22, working at the men's department of Pizitz in the mall. She told the Post that Moore "kept asking her out and she kept saying no," but he continued being "persistent in a way that made her uncomfortable."
Go deeper