Two GOP holdouts say they'll vote for tax bill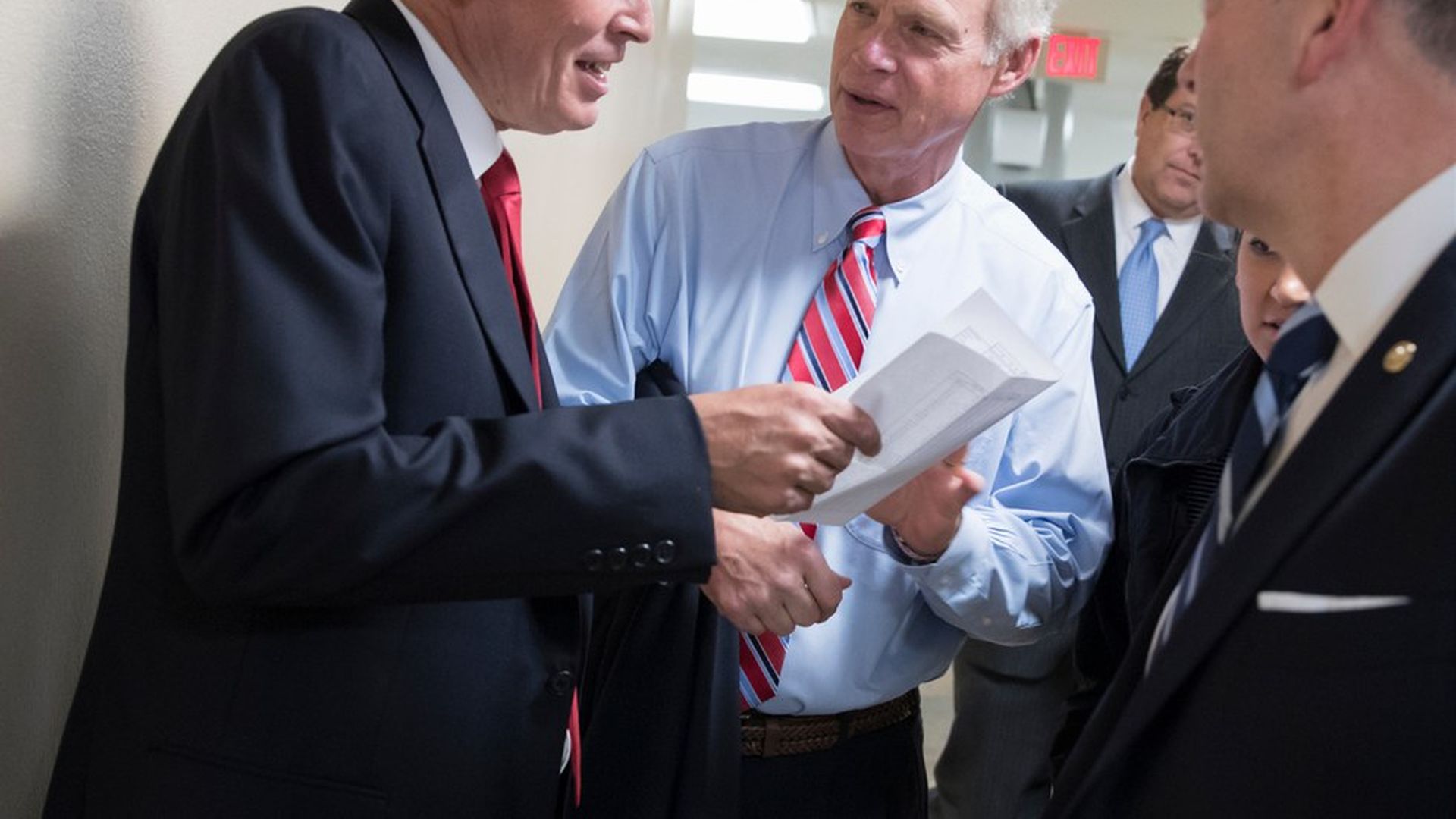 Sens. Ron Johnson and Steve Daines are going to vote yes on the Senate GOP tax plan after receiving assurances there will be an increase to the deduction for pass-through businesses, according to CNBC. The amount of income business owners can deduct will jump from 17.4%, as was drafted in the original Senate bill, to 23%.
Why it matters: It means Sen. Susan Collins may be the deciding factor for the tax bill after Sen. John McCain hopped on board earlier this week. The bill is expected to move to a vote later today.
That's excluding any other tweaks, like what might need to be done to pay for this deduction or how to account for insufficient economic growth to appease deficit hawks, including Bob Corker and Jeff Flake. The GOP can only afford two defections.
Be smart: This movement from Johnson and Daines isn't a huge surprise.
When asked how he would vote Wednesday, Johnson said he would see how his colleagues voted, indicating he may not want to be the deciding vote should Republicans sink the bill.
Daines said in a statement Wednesday he saw "enough progress" on how Main Street businesses' cuts were being treated that he could vote yes to move the debate forward.
This just seals the deal.
Go deeper