Turkish arms deal under scrutiny after embassy incident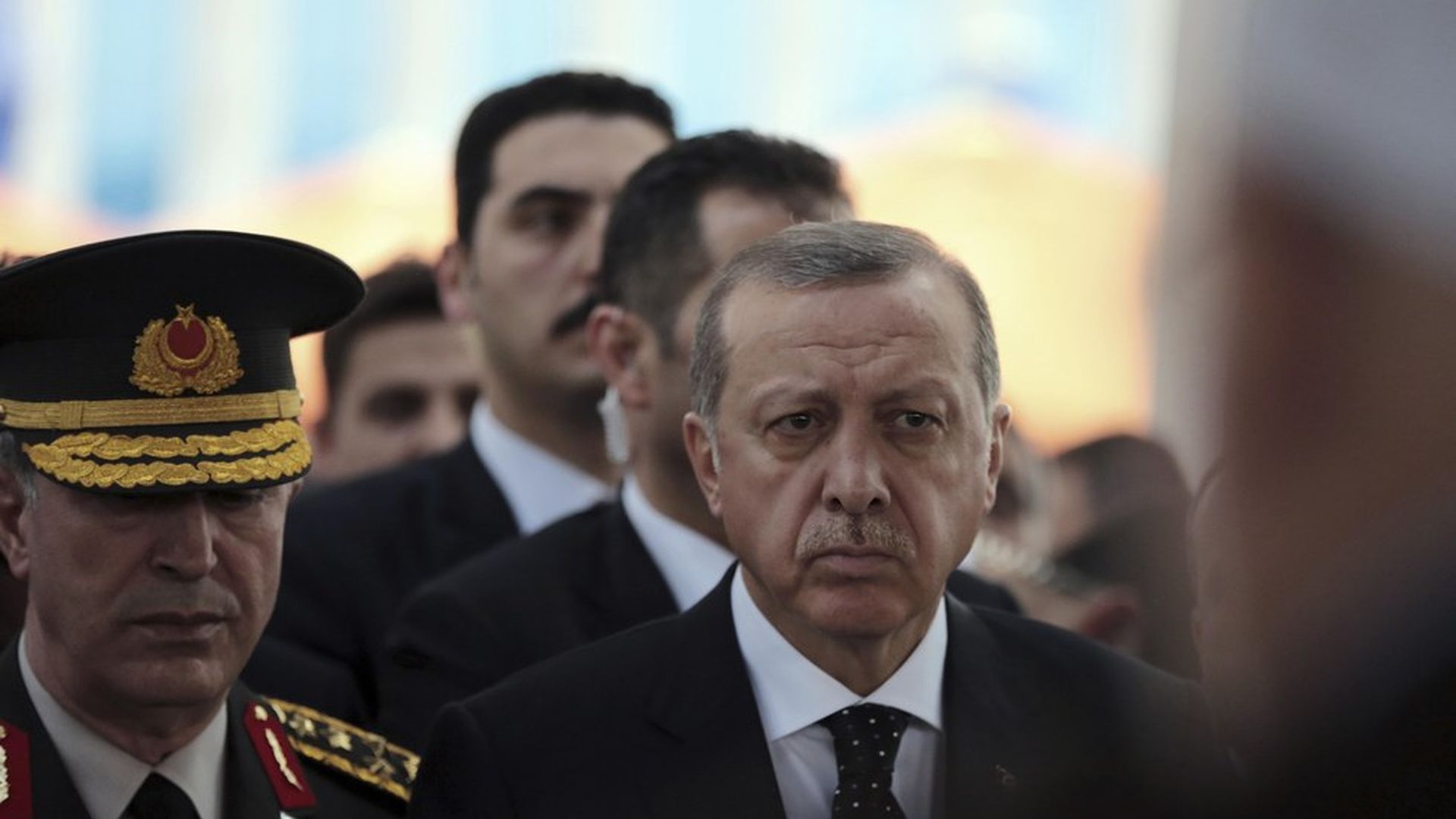 Law enforcement officials will announce charges against 12 members of the Turkish president's security detail Thursday for the violence perpetrated against protesters outside the Turkish ambassador's residence last month, the NYT reports. The House passed a resolution last week condemning the attack, but these 12 charges will be "the most significant retaliatory step taken to date by American authorities."
What to watch: Ed Royce, chairman of the House Foreign Affairs Committee, told Axios he thinks "the [State] Department should reject the proposed sale of $1.2 million of semi-automatic handguns and ammunition to these security forces" since these "types of unprovoked attacks on innocent Americans and their Constitutional rights can never happen again." A House Republican aide said, we've "got to send a strong message these assaults won't be tolerated."
What to expect: The U.S. response will likely be measured to limit further damage to political-military relations. The administration wants to limit any blowback that would put diplomats and other Americans at risk if Turkey retaliates by walking back police protection.
The members of the security detail are not likely to be extradited to the U.S., but they would be arrested should they re-enter the country. Video of Turkish President Recep Tayyip Erdogan watching the altercation can be found here.
Go deeper