Trumpworld turns on each other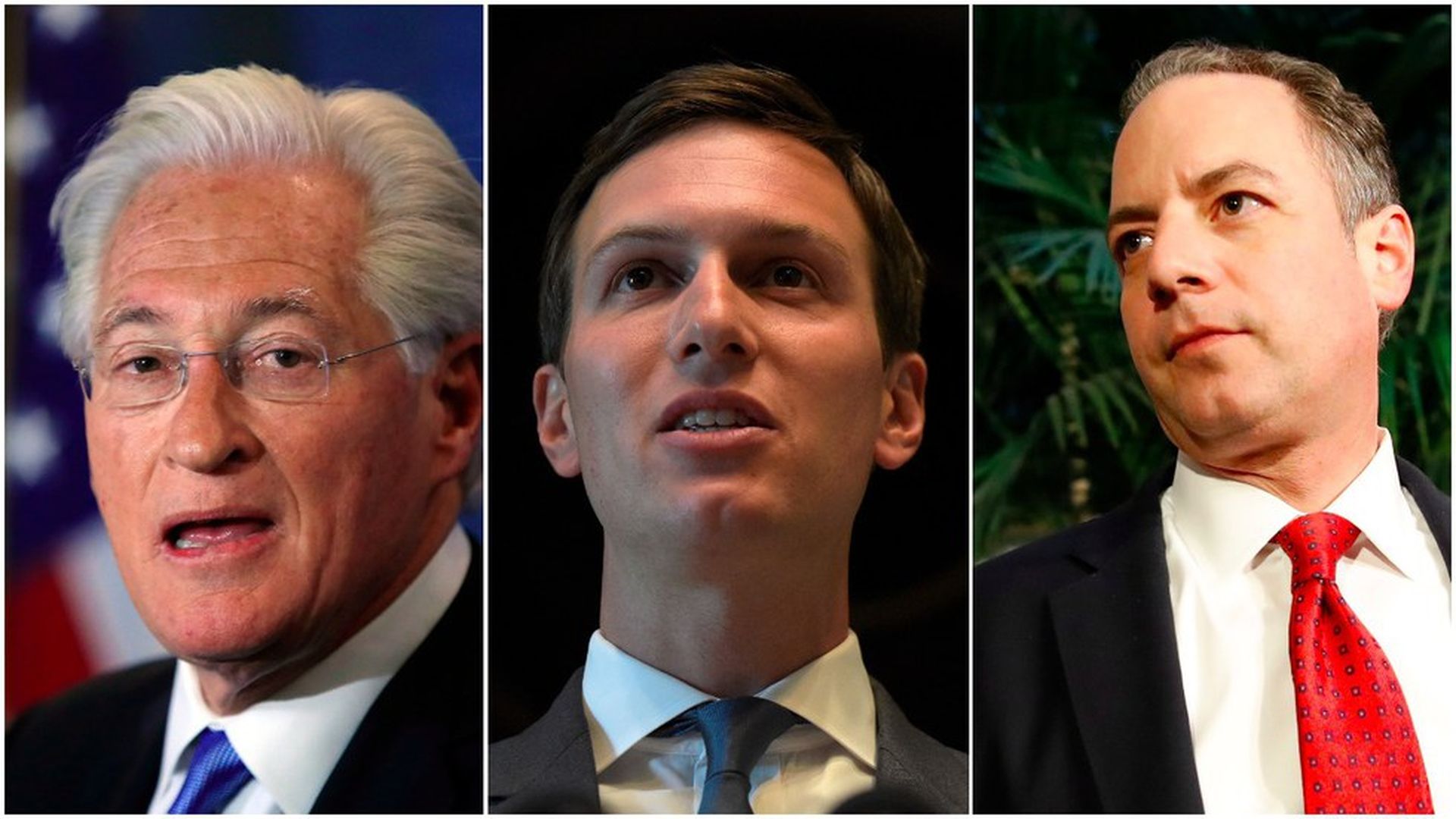 The NY Times' Peter Baker and Maggie Haberman report that with the Russia controversy deepening and his son under intense scrutiny, President Trump has "trained his ire" on Marc Kasowitz, the lawyer representing him in the Russia probe:
Kasowitz's team, meanwhile, feels Jared Kushner "has been whispering in the president's ear... while keeping the lawyers out of the loop" and is "more concerned about protecting himself than his father-in-law," the Times reports, "raising the prospect that Mr. Kasowitz may resign."
In addition: The Washington Post's Philip Rucker and Ashley Parker report that Kushner, Ivanka Trump and, in more of a surprise, Melania Trump think the stream of West Wing leaks means its time for a shakeup — more specifically for Reince Priebus to be fired. The White House denies that.
Go deeper