Trump's "victory" on travel ban is far from "clear"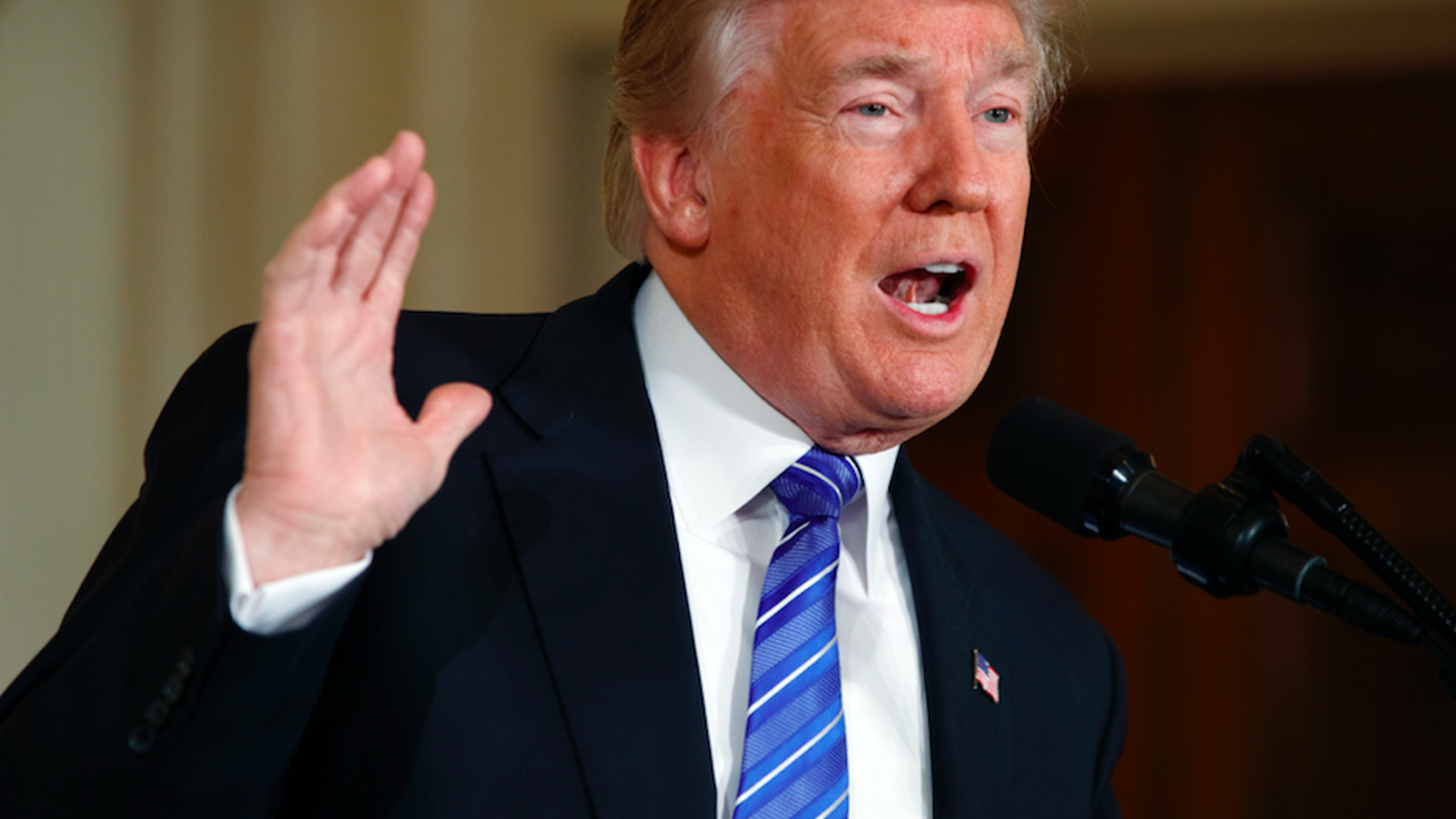 President Trump described today's Supreme Court decision on his travel ban as a "clear victory for our national security," but as Justice Clarence Thomas makes clear in his dissenting opinion, Trump's "victory" is muddy at best.
Why this matters: Trump can claim a symbolic win but the reality is that the Supreme Court isn't upholding his travel ban; it's allowing a much softer version of the original ban to stay in place until the Court hears the case properly in a few months.
Instead of halting travel for 90 days from six countries deemed to be terrorist threats — and suspending the U.S. refugee program for 120 days — the Court will let travelers from the banned countries enter the U.S. if they have "bona fide relationships" with people or entities in the U.S. That's a far cry from January, when senior White House officials wanted to bar green card holders and people traveling for medical emergencies.
For instance: Refugee resettlement agencies are already telling reporters that they interpret their relationships with their clients as "bona fide relationships."
Justice Thomas predicts these relationships will be very difficult, if not impossible, to police:
"I fear that the Court's remedy will prove unworkable," he writes in his dissent, also signed by justices Gorsuch and Alito. "Today's compromise will burden executive officials with the task of deciding — on peril of contempt — whether individuals from the six affected nations who wish to enter the United States have a sufficient connection to a person or entity in this country."
"The compromise," he adds, "also will invite a flood of litigation until this case is finally resolved on the merits, as parties and courts struggle to determine what exactly constitutes a 'bona fide relationship,' who precisely has a 'credible claim' to that relationship, and whether the claimed relationship was formed 'simply to avoid'" Trump's executive order.
On the bright-side (for Trump): the Supreme Court justices were far more respectful of his executive authorities than the lower courts. And we can already see from their dissenting opinion that three of the Supreme Court justices — Thomas, Gorsuch, and Alito — are inclined to support Trump's full travel ban.
Go deeper