Trump's risky Alabama move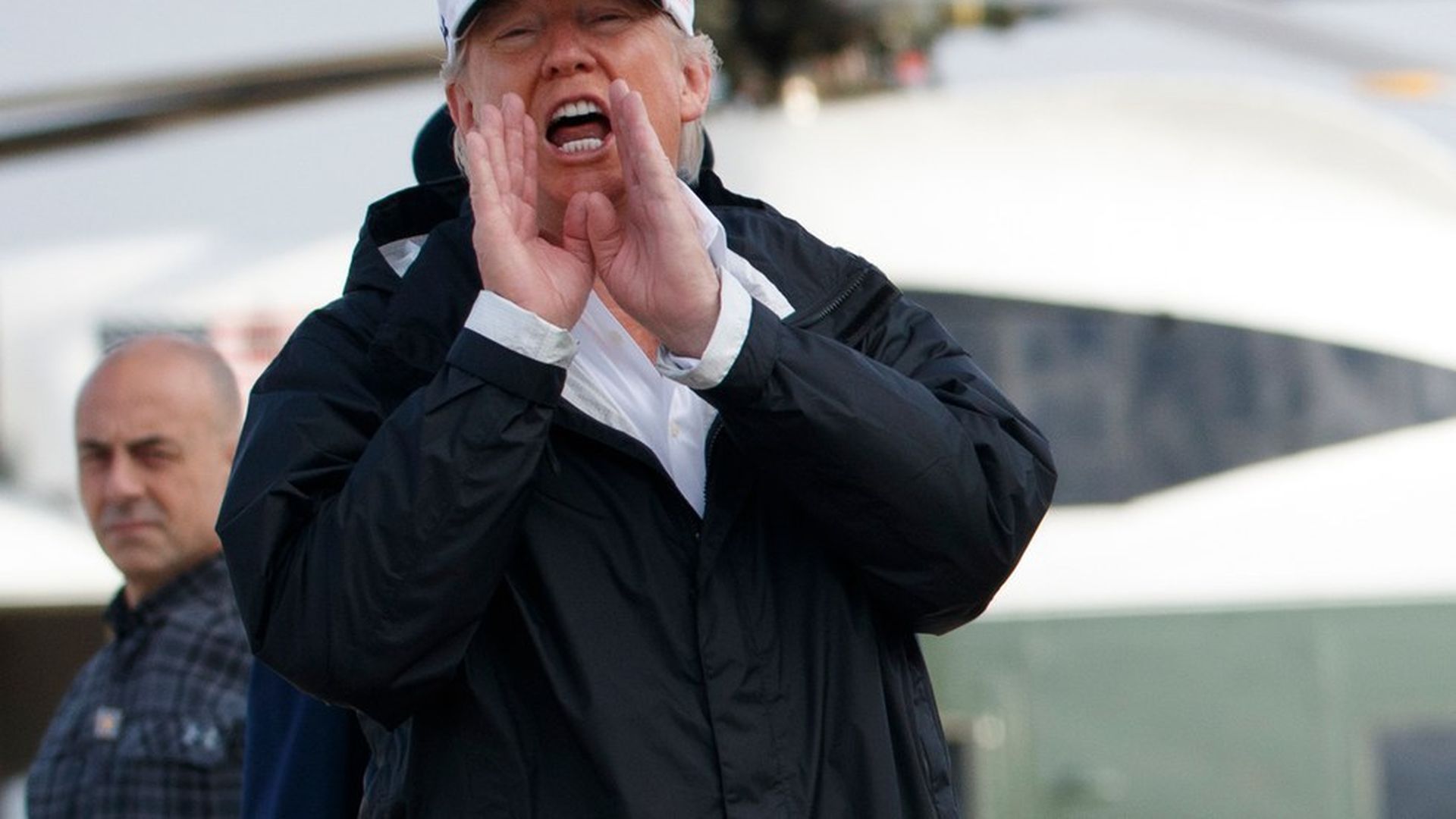 President Trump announced on Twitter he'll head to Alabama next weekend to hold a pre-election rally to boost incumbent Sen. Luther Strange against his anti-establishment challenger Roy Moore.
"I will be in Huntsville, Alabama, on Saturday night to support Luther Strange for Senate," Trump tweeted. "'Big Luther' is a great guy who gets things done!"
Our thought bubble: Trump's decision to hold the rally has far more downside risk than potential benefit. Moore leads Strange by 11 percentage points, according to the RealClearPolitics average, and any senator from Alabama will inevitably vote with Trump at least nine out of 10 times.
If Moore wins, Trump will look like a fool. It'd suggest to members of Congress — whom Trump must occasionally intimidate in legislative fights — that he's a weakened force in Alabama, a state he carried by nearly 30 points in the 2016 election.
If Strange, wins, Trump can do a victory lap. But by supporting him he's boosting the establishment candidate, backed by Mitch McConnell (with whom Trump is currently at war.)
Trump loses points with the most hardcore elements of the Republican base by supporting Strange, and he's now setting up a direct clash with Breitbart, which has been campaigning hard for Moore.
The counter-argument: Trump has already endorsed Strange. The Strange campaign is already running an ad with the president's endorsement; Trump is already, therefore, on the ballot. Strange is already so far behind that if he closes in the final days, as he likely will, Trump could still claim a victory (of sorts.) And many Republicans in Washington believe Moore — who has an astonishingly weak policy acumen and makes inflammatory statements on a daily basis — would be a national train wreck if elected.
What's behind Trump's decision to do the rally? Several sources close to the president told me this was not a deeply strategized move. It appears Trump has made an instinctive personal decision, after forming the beginnings of a bond with Strange, whom he now views as a loyal soldier in the Senate.
A source familiar situation told me that when Trump was calling senators asking for their support on the health care repeal, Sen. Strange was perhaps the only one who was a hard yes without cajoling or asking for any political favors. Trump hasn't forgotten that.
Bottom line: Here's another example of how Trump's gut instincts and personal camaraderie with an individual trump conventional political wisdom. It's yet another reminder that Trump is a deeply social animal, with his decisions often dictated by how much he likes someone.
Go deeper