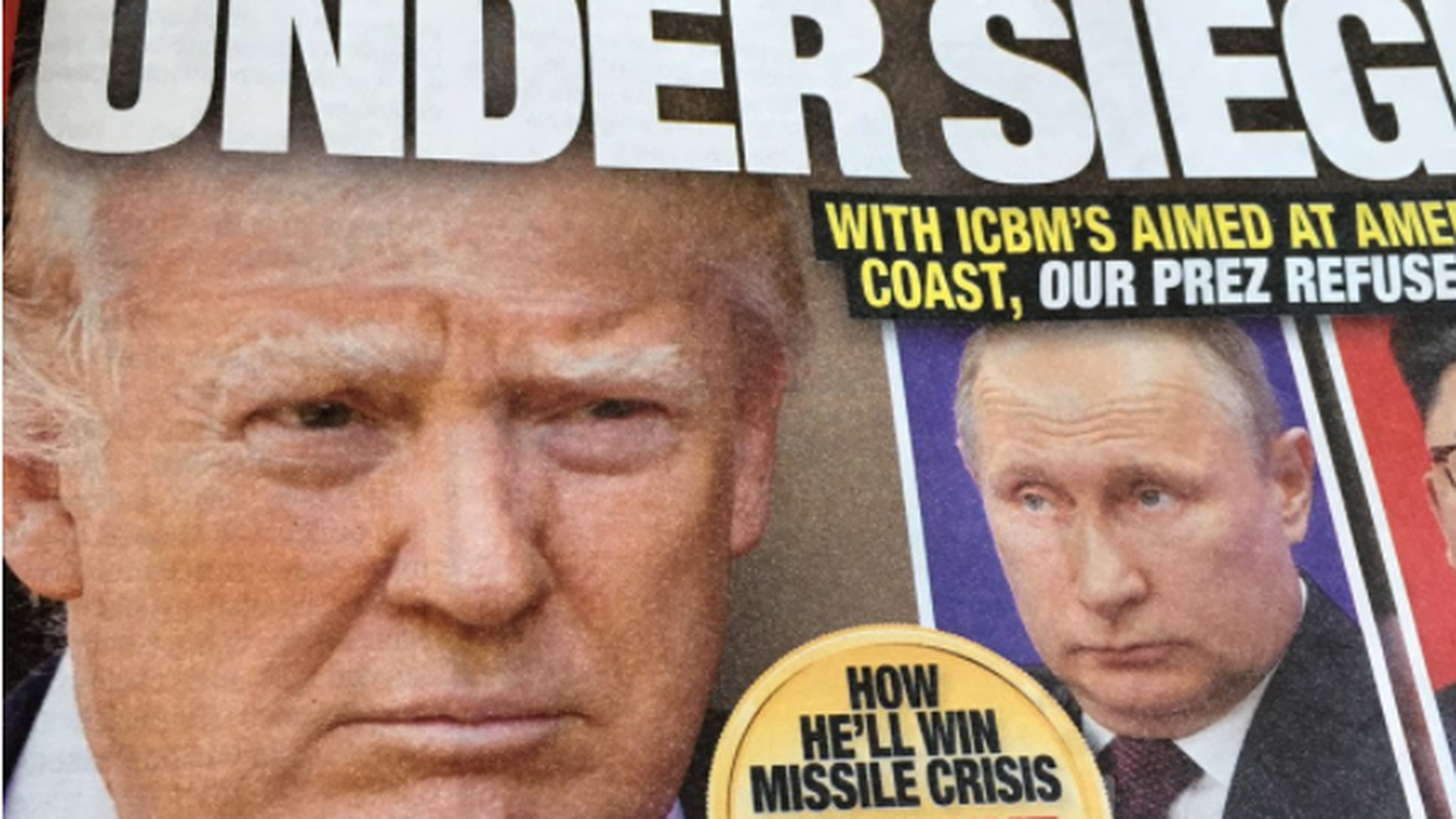 NYT's Maggie Haberman told the "Longform Podcast" last week that President Trump is "some version of Harold [and] the Purple Crayon." It's a children's book about a boy named Harold who has a purple crayon and the power to create his own world by drawing it.
"[Trump] is drawing his own reality and he wants you to kind of follow him down that path," Haberman says. "In his view, all reality is subjective and it can be kind of twisted and played with."
It's one of the most insightful observations I've heard about Trump. And I thought of it while reading the July 24 edition of the National Enquirer:
Here's the Enquirer's take on Trump's handling of the North Korean missile crisis: "Faced with nuclear doomsday like no president since John F. Kennedy during the Cuban Missile Crisis, Donald Trump has taken bold and extraordinary steps to ensure America survives the siege and emerges with total victory!"
The Enquirer also says "Trump has both China's Xi Jinping and Russia's Vladimir Putin in the palm of his hand."
Why this matters: I've been paying close attention to the tabloid since the campaign because David Pecker, the publisher, is an old friend of Trump's and often channels his worldview. The magazine draws reality as the President would like to bend it. It is Trump's purple crayon.
Go deeper... The New Yorker's Jeffrey Toobin delves into the National Enquirer's "fervor for Trump."
Go deeper