Trump's powerful infrastructure enemy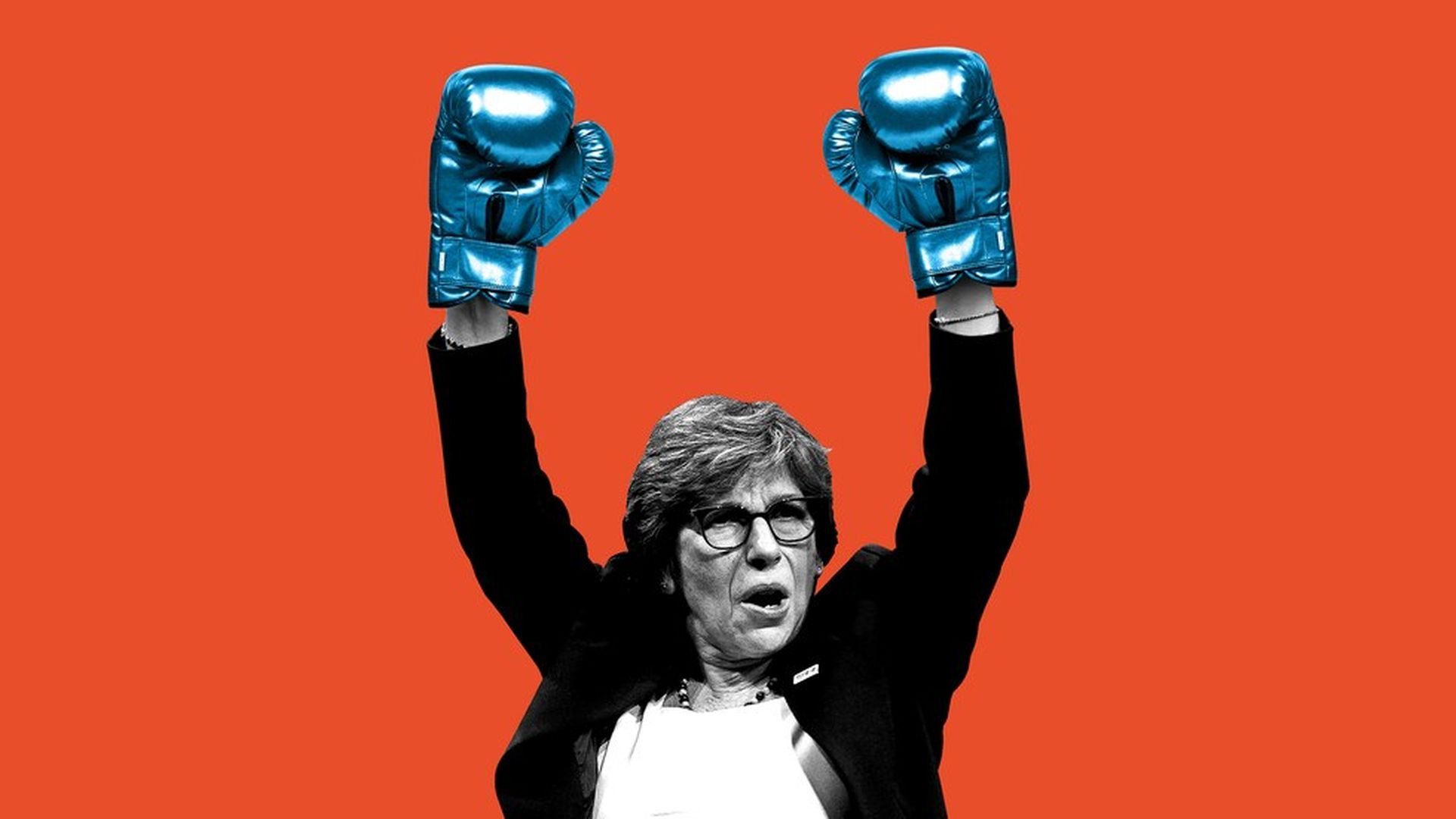 Donald Trump could be making an inconvenient enemy in Randi Weingarten, head of the 1.6 million-member American Federation of Teachers.
What the Trump Administration doesn't seem to realize, yet, is that Weingarten's influence extends well beyond the classroom and could complicate Trump's grand infrastructure plans because of her union's considerable pension investments.
Reasons Trump should pay attention to Weingarten:
Trump and his chief strategist Steve Bannon want nothing more than to use infrastructure investment to pull the union movement away from Democrats. To that end, they've been courting the Building Trades and AFL-CIO President Richard Trumka. One problem: Weingarten is a key constituent of the AFL-CIO and no grand labor deal will happen without her assent.
Weingarten is closer to the Building Trades union than Trump may realize. When Axios visited her D.C. office last week she showed us a trophy the Building Trades gave her to honor her support for infrastructure investment.
Trump appears to want private equity to participate in his infrastructure plan, which means he'll be looking indirectly at teacher pension funds that have more than $73 billion committed to the asset class (per research firm Preqin).
Weingarten doesn't control the pension money but she's got a substantial bully pulpit. In 2013, financial magazine Institutional Investor ranked Weingarten #1 on its list of the 40 most "influential players in U.S. pensions."
Grassroots activism by teachers could impact pension system investment decisions, as evidenced by past actions in areas like firearms industry divestment. If Weingarten gets loud, then it may be harder for private equity firms to raise the new infrastructure-focused funds they'll need to help finance Trump's grand plan.
Weingarten also holds a lot of political sway at the local and state levels, which matters because most infrastructure spending is currently financed via the municipal bond market.
So far, relations between Weingarten and the Administration aren't going well. Weingarten says she's seen nothing so far from Education Secretary Betsy DeVos to change her view that the secretary has "antipathy toward public education." And the Trump Administration hasn't included her in their union outreach.
Yes, but: A veteran private equity fundraiser tells Axios that while Weingarten is an important voice, she's unlikely to succeed in blocking new infrastructure fund formation if the Trump Administration is offering a generous enough deal via tax credits and other goodies. In a statement Weingarten said the union is "deeply committed to this work and hope President Trump works with the labor movement, including the building trades, and public officials throughout the country to secure a real infrastructure bill."Moreover, Preqin estimates there that infrastructure private equity funds were sitting on around $137 billion in un-invested capital at year-end 2016. That's a global figure, but around one-quarter of all infrastructure private equity investments last year went to U.S. projects.
Go deeper