Trump's Pentagon executive actions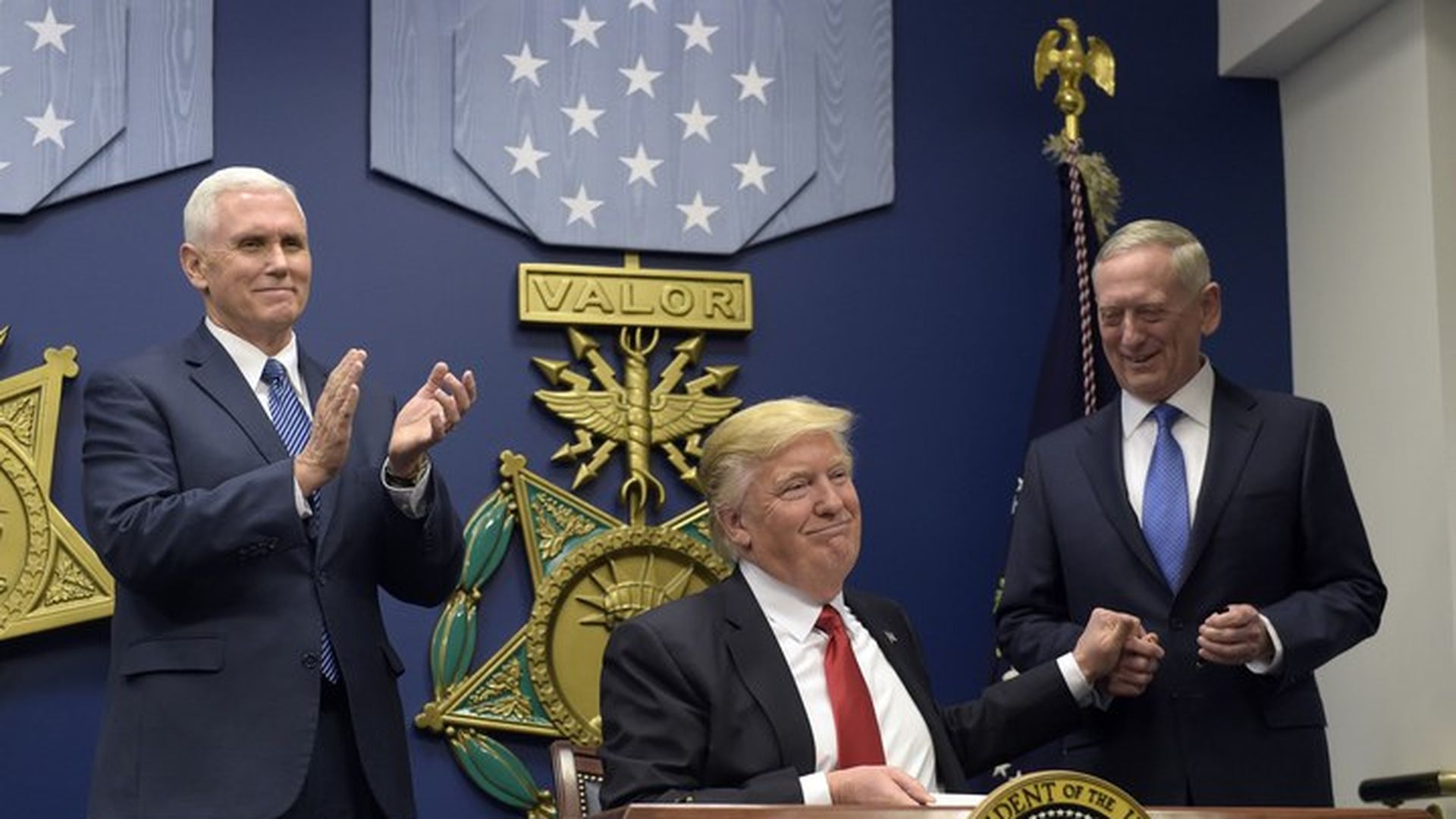 Trump just revealed two new executive actions in the Hall of Heroes after VP Pence swore in Defense Secretary Jim Mattis. He said he wanted to ensure the actions of our military are supported by the actions of our government.
1. On bolstering the armed services: This executive action will "begin a great rebuilding of the armed services of the United States, developing plans for new planes, new ships, new resources, and tools for our men and women in uniform."
2. On protection of the nation from foreign terrorist entry: "Establishing new vetting measures to keep radical Islamic terrorists outside of the United States of America. We don't want them here. We want to make sure we are not admitting the very threats our soldiers are fighting overseas."
Update: The House Homeland Security Chair Michael McCaul told CNN "it's a thirty day suspension of visa applications from high threat areas, seven specific countries." McCaul added that the majority of the refugees who will be rejected will be Muslim. He said it seems to make sense to put a priority on Christian refugees coming to the U.S.
Go deeper