Trump's media Christmas party will be a much different affair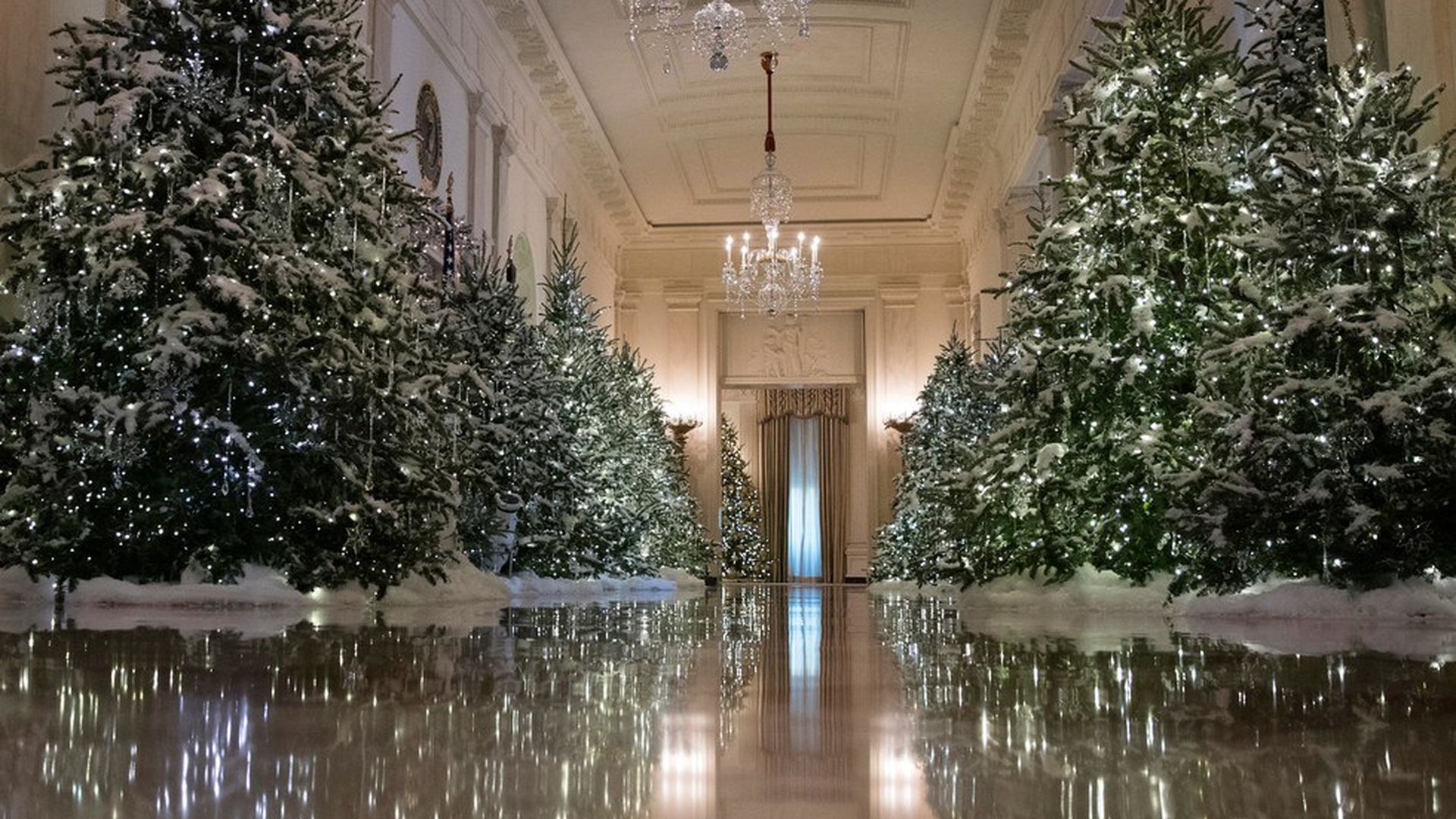 This year's annual White House Christmas party for members of the media is breaking tradition in several areas, including the time of day and who was invited, according to a Politico report. And unlike past presidents, Trump will not be posing with guests, and "may or may not mingle with the crowd."
The backdrop: The event is "an opportunity for the media and their guests to enjoy a reception at the White House," according to First Lady Melania Trump's director of communications, Stephanie Grisham. This year, it will have a far less festive air. CNN has said it will boycott the event due to President Trump's attacks — and in response Sarah Sanders tweeted, "finally, good news from CNN."
How Trump's party differs from previous years:
The party is on a Friday afternoon, whereas in previous years it has been in the evening, allowing guests to bring a significant other or a family member. Grisham said the time was "based on many schedules."
Only specific journalists were invited, as opposed to allowing invited outlets a certain number of slots they could fill. Various White House reporters were not invited this year, while they had been in years past.
There will only be one party this year, compared to Obama's two holiday parties every year.
Go deeper