Trump's Iran speech will focus on its non-nuclear activities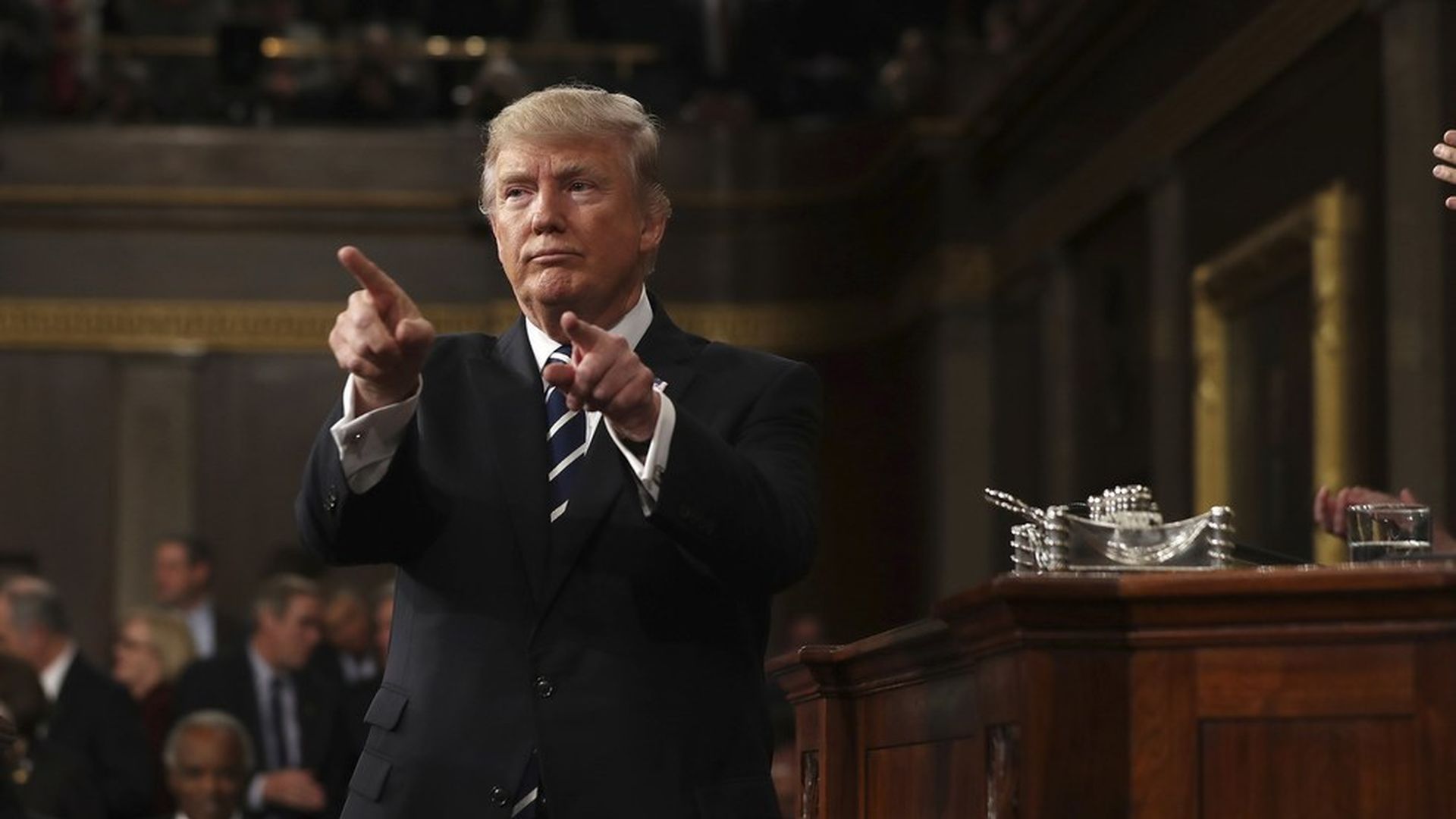 President Trump will give a speech tomorrow afternoon in which he's expected to announce the administration's new Iran strategy and signal his intention to refuse to certify the Iran nuclear deal.
Sources familiar with the speech's contents say the president is likely to largely focus on Iran's broader non-nuclear activities and the Islamic Revolutionary Guard Corps (IRGC), a branch of Iran's armed forces.
One source tells me: "This is going to be a harsh speech. It's going to be about Iran attacking us."The Trump administration is required to extend an Executive Order about sanctioning terrorists to the entire IRGC.Why this matters: The IRGC already has all its assets frozen under another executive order (regarding ballistic missile proliferation) but this is a huge deal because it allows Trump to go to the Europeans and say "you're dealing with terrorists."Details on the policy review:The speech will blame the IRGC for everything from human rights abuses in Iran to spreading terrorism to taking U.S. hostages.The Trump administration will carve out a category called "asymmetric threats." That will include terrorism, cyber, ballistic missiles, anti-ship missiles (can be used to block energy shipments through the Persian Gulf), and support for proxies for Hezbollah and the Houthis.The backdrop: Although the speech will be at the White House, originally they brainstormed holding it in front of the shuttered Iranian embassy in Washington, D.C., and then were considering various areas that highlight Iran's attacks on U.S. Marines — like the "Raising the flag on Iwo Jima" memorial outside of the Arlington Cemetery.What's next: Attention turns to Capitol Hill, where a good number of members are eager to work with the Trump administration to make the Iran deal tougher. Should Congress pass new legislation - which would be a heavy lift - it would likely set up a situation in which Congress sets tougher benchmarks on Iran, and would have the excuse of snapping back sanctions if Iran violates these new benchmarks.
Go deeper