Report: Trump never held a high-level meeting on Russian interference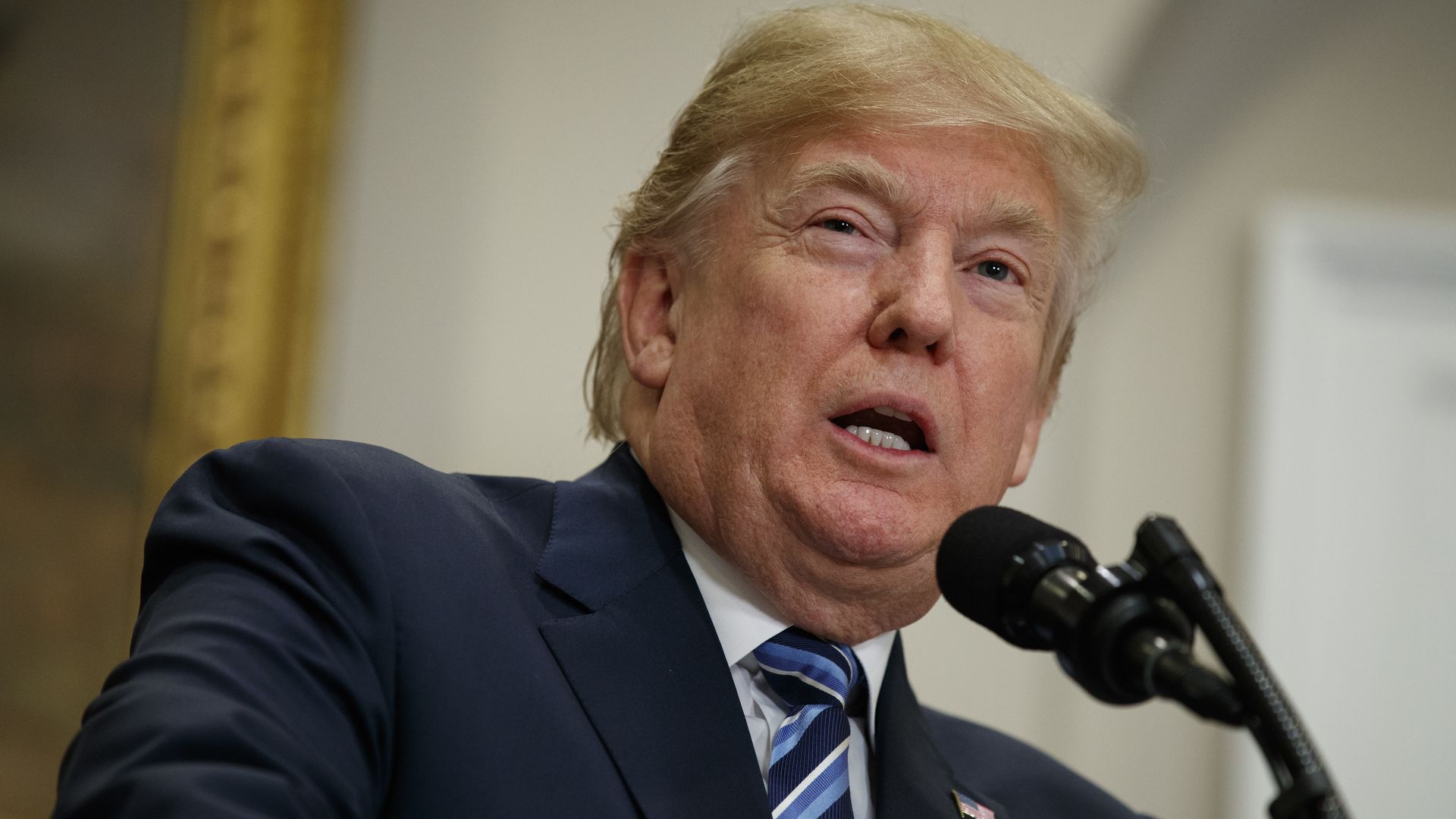 President Trump thinks conceding that Russia interfered in the 2016 election "would give ammunition to his critics," and becomes agitated by the mere mention of the issue by his aides, according to a Washington Post report.
Why it matters: Per WaPo, Trump "has never convened a Cabinet-level meeting on Russian interference or what to do about it," and his aides think he'd treat it as "an affront" if they were to even raise the matter. A former Russia adviser to Presidents George H.W. Bush and Bill Clinton told the Post: "Putin has to believe this was the most successful intelligence operation in the history of Russian or Soviet intelligence."
A former senior intelligence official said raising the issue "takes the [presidential daily briefing] off the rails," so information on the topic is sometimes only included in the written briefing, not in the oral presentation.
He was "raging mad" that Congress tied his hands by overwhelmingly passing Russia sanctions; WaPo reports it took four days for him to be persuaded to sign the bill. Aides told him: "If you veto it, they'll override you...and you look like you're weak."
Senior advisers abide by a policy of "don't walk that last 5 1/2 feet" when it comes to sensitive Russia issues, meaning not to go into the Oval and give "Trump a chance to erupt or overrule on issues that can be resolved by subordinates."
Go Deeper: Read the full Post report.
Go deeper