Trump's conflicting climate agenda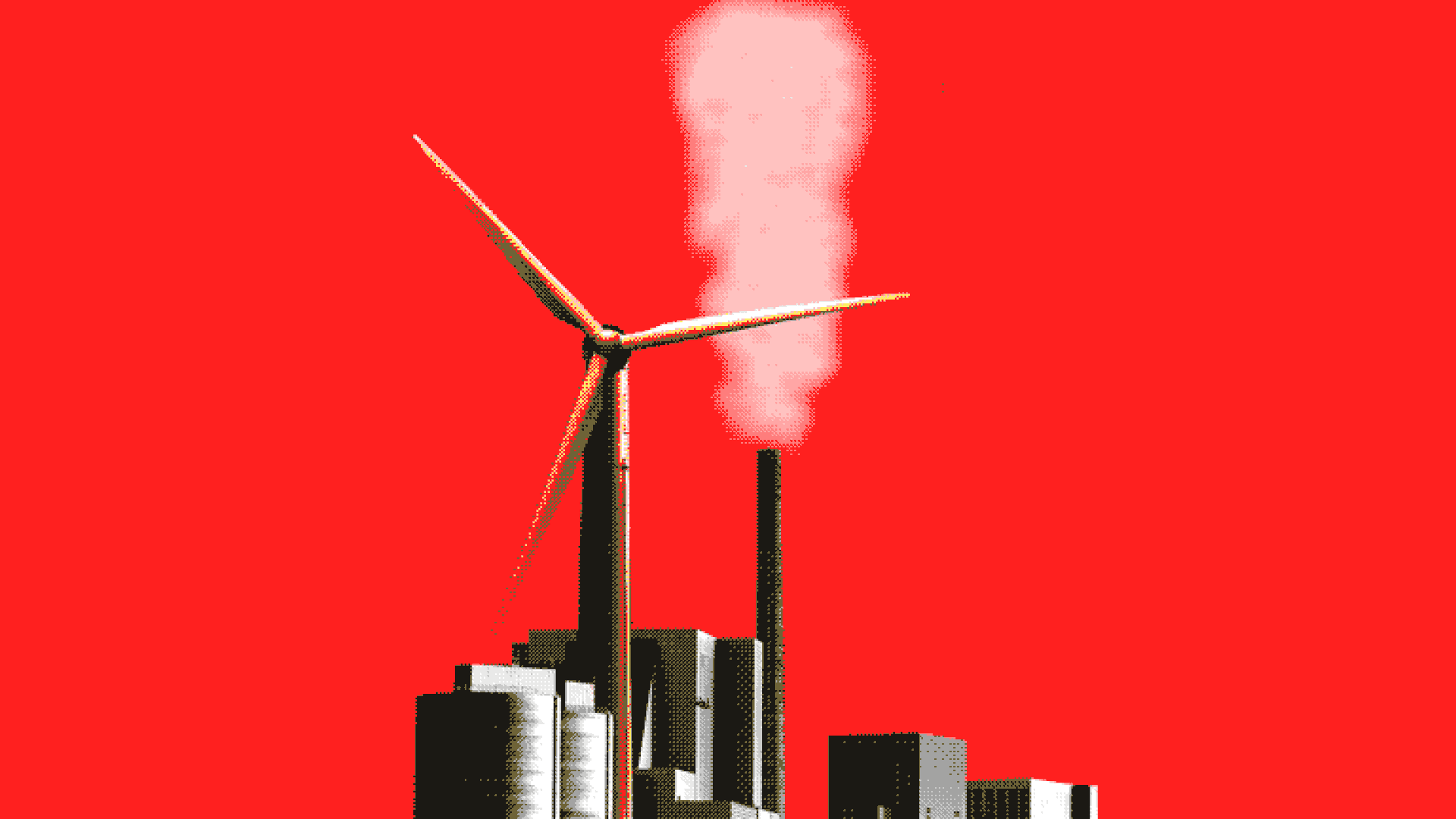 BONN, Germany — President Trump has the potential for a pragmatic climate agenda, but his contradictory and vague policies are undercutting it. That problem will be on display at a conference here today, when the administration will argue that cleaner fossil fuels and nuclear power must be part of the world's solutions to climate change.
Why it matters: Trump's team here has a point: Most studies show that without nuclear power and technology making fossil fuels much cleaner, it's nearly impossible to cut greenhouse gas emissions to levels scientists say we must at reasonable costs. But the administration's broader posturing on the issue is not conducive to any coherent strategy.
Common ground
Top White House adviser George David Banks is bringing together several experts, including executives at coal and nuclear companies and a former energy adviser under President Barack Obama now at a natural-gas company, to talk to the conference about how more efficient fossil fuels and nuclear power can help fight climate change.
I spoke with Amos Hochstein, who was the State Department's top energy envoy for the last couple of years of the Obama administration. He defended his participation in the event, which is likely to face protests.
"I know that some have raised an eyebrow about Obama's energy envoy speaking at this event," said Hochstein, now a top executive at Tellurian, a company working to export liquefied natural gas from the U.S. "But, I believe any opportunity to have an honest conversation about how we can have a realistic approach to reducing emissions should be embraced."
Hochstein, and many other experts across the political spectrum, says natural gas can help transition the world away from coal because it burns 50% less carbon emissions than coal. But some environmentalists are increasingly opposed to natural gas, along with coal and oil.
"Despite what the fossil fuel industry will tell you, the science is unambiguous: Coal and gas are not solutions to the climate crisis, they are the cause of it," said John Coequyt, global climate policy director for the Sierra Club, one of the most influential and largest environmental groups.
That group and others are also opposed to nuclear power, largely because of safety worries. But, the resource is gaining more support among Democrats who back it for its carbon-free profile. That makes it a rare energy source that both the Trump administration and some Democrats can support.
"Anything that is a low-carbon solution has to be pursued, and anything that can get bipartisan support ought to be pursued," said Sen. Brian Schatz, Democrat from Hawaii, in an interview at the conference. "That's not to say nuclear power is necessarily a solution in most instances, but there may be instances where it's the best solution."
Conflicting ground
Trump's team is hosting the event in Bonn against a conflicting backdrop.
For starters, most senior Trump officials don't even publicly acknowledge that climate change is real and a problem. The administration is sending mixed signals, at best, by advocating technologies to address a problem it's not willing to publicly admit is real. Monday's event is an outlier for an administration that's otherwise keeping a very low profile at the conference.
"If it were part of a broad program, and this was one of the eight panels or one of a dozen lines of effort, it might be understandable," Schatz said. "But it's one of the only things they're doing and that makes it unhelpful."
On a more granular level, the administration equivocates on how it defines clean and efficient fossil fuels. The difference matters a lot.
Trump himself has used the term "clean coal." But it appears he's simply calling coal clean, and not referring to equipment that captures emissions at power plants, which is commonly called "clean coal" technology and can capture up to 90% of carbon emissions from a plant. Trump hasn't mentioned the technology itself, which is technically feasible, but currently too expensive to be commercially viable in most instances.
Another group of commercialized technologies making coal plants more efficient, called "high efficiency, low emission," offers gains of up to 30% less carbon emissions compared to older plants, according to the World Coal Association.
A Trump administration official says these technologies can help make the capture kind economically viable, and also that developing countries should use them now for coal plants they would build regardless. Some are worried this shift will be in lieu of supporting the capture technology, which has far greater potential to cut carbon emissions.
"If they're not going to put some real muscle and policy behind making sure the carbon capture portion happens on the back end, then what are we doing?" Just building more, slightly cleaner coal plants," said Ryan Fitzpatrick, deputy director of the clean energy program at Third Way, a centrist think tank.
And so far the administration mostly isn't. Energy secretary Rick Perry recently awarded $36 million to the capture technology, but more broadly the Energy Department is proposing to slash the budgets of the offices that promote fossil-fuel technologies and nuclear power. While Congress is unlikely to pass the cuts as proposed, they nonetheless send loud signals about the president's priorities.
Go deeper