Trump wishes Reince would take the hint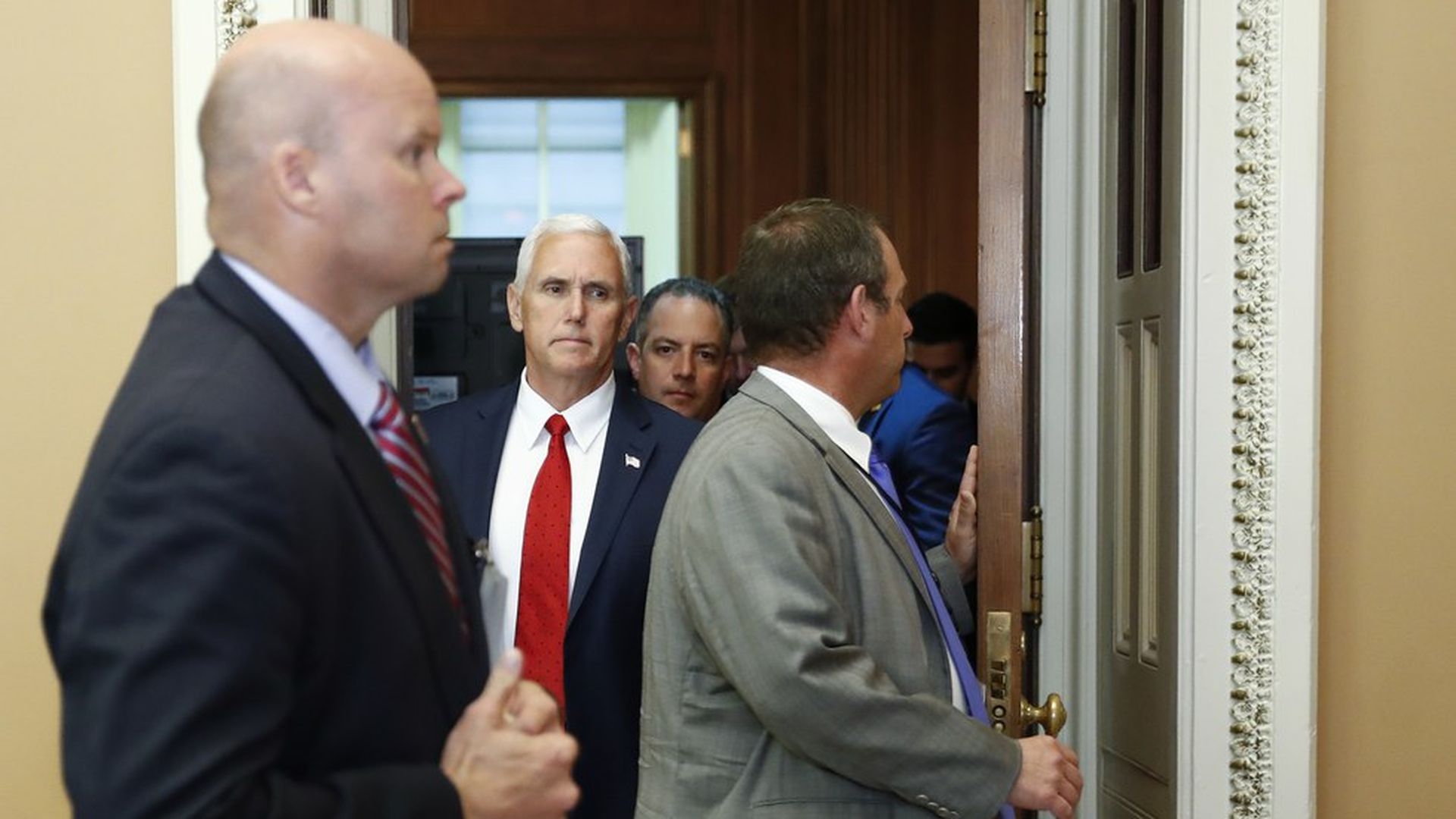 A much-discussed question at the top of the White House: just what magnitude of indignity would it take for Chief of Staff Reince Priebus to resign?
President Trump knew that appointing Anthony Scaramucci as communications director would humiliate Reince, who fought hard against it.
Scaramucci was smuggled into the meeting with the President on Thursday so Reince wouldn't know about it. Trump had already taken pains to hide the discussions from his Chief of Staff, knowing Reince would try to foil the move.
Trump also knew that inserting a line in the press release saying Scaramucci would report directly to the President — doing an end-run around Reince — was perhaps an unendurable public humiliation.
If we've learned anything so far about this President, it's that in real life he actually hates saying "you're fired." So what might it take for Reince to quit?
Reince has very few true allies inside the building. At this point, they don't stretch much further than his personal assistant and the RNC holdovers on the press team.
At the senior level, the only WH official who will go to the mat for Reince's survival is Steve Bannon. They've become allies of convenience in a feud against Jared and Ivanka ("Jivanka," as Bannon calls them to associates.) Jared and Ivanka distrust Reince, think he's incompetent, and want him gone ASAP.
Still, there's no obvious replacement, though a number of names have been tossed around. (This is why I've never written a Reince-is-terminal story in this newsletter.)
One speculative question: What does Reince do if Scaramucci fires any of his people on the press team? Does the Chief of Staff take up the fight with the President? And what happens if he doesn't get his way? On CBS's "Face the Nation," Scaramucci said he plans to tell the team at a Monday staff meeting that they will all be fired if they don't stop leaking.
Our thought bubble: Reince has redefined what it means to be the White House Chief of Staff — and not in a good way. It's unclear at this point how he survives much longer, and the breeziness with which the President humiliates him has even his enemies wincing in sympathy.
Go deeper