Trump welcomes Modi to the White House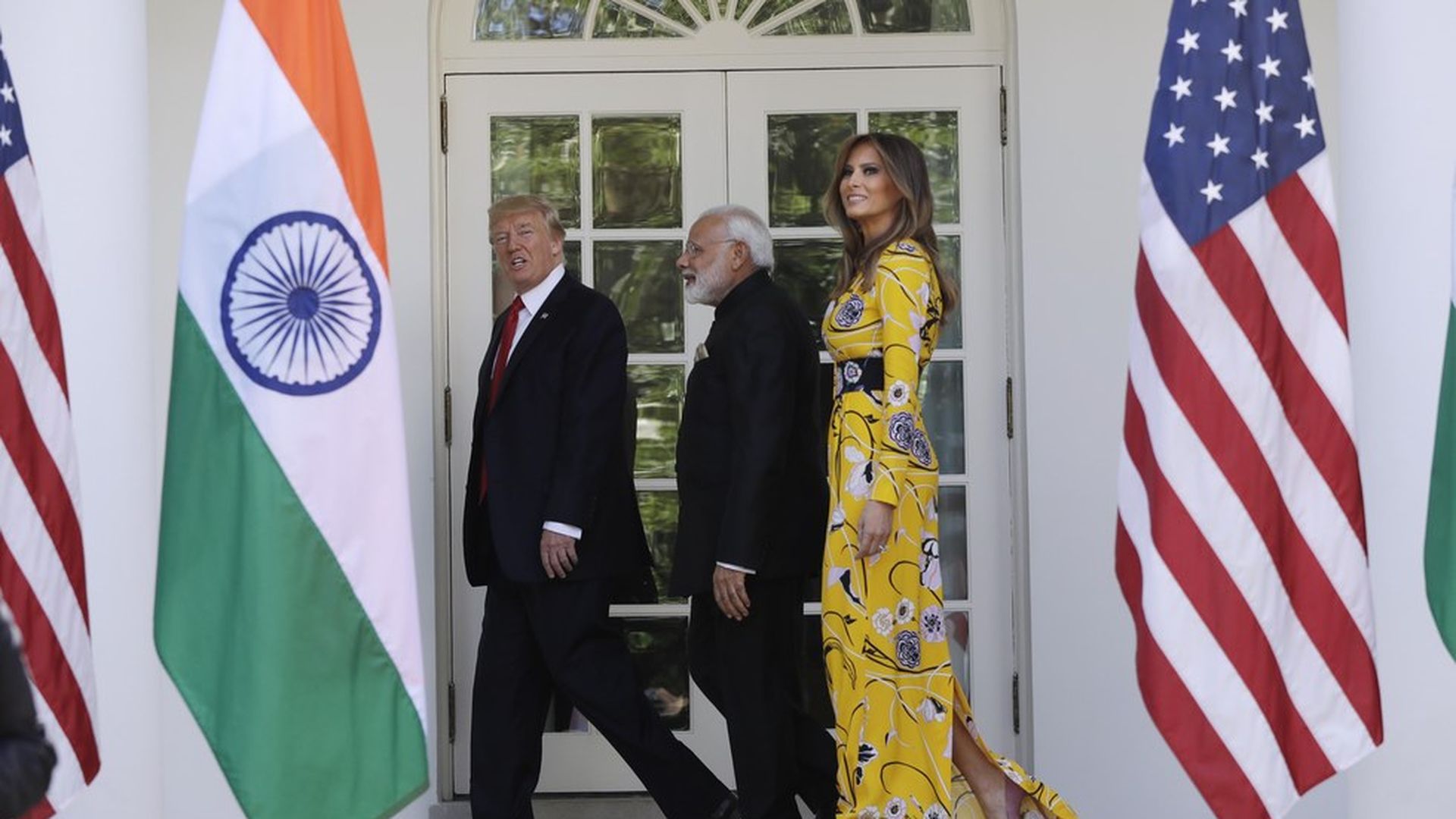 President Trump welcomed Indian Prime Minister Narendra Modi to the White House Monday afternoon. They will discuss terrorism, visas, North Korea, and economic growth. Trump is also expected to announce the sale of 22 drones to India during the visit, Defense News reports, but the White House says he and Modi won't take questions after delivering a joint statement.
This is their first meeting, but Trump and Modi have spoken on the phone three times.
Making the rounds: Earlier Monday, Modi held meetings with Defense Secretary Jim Mattis and Secretary of State Rex Tillerson.
Go deeper