Trump wavers when asked if Bannon has his confidence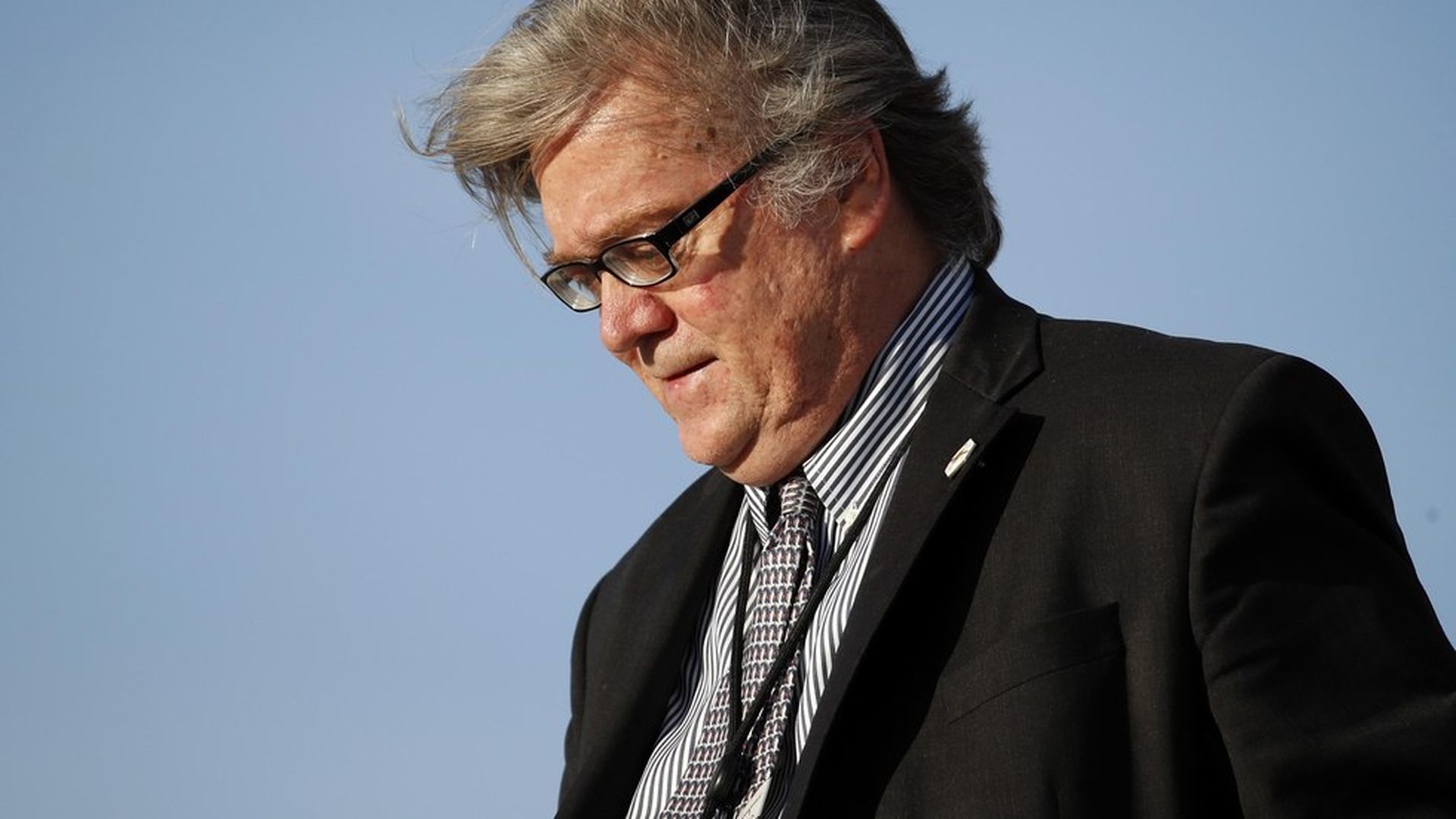 The NY Post's Michael Goodwin reports that Donald Trump gave this response when asked if Steve Bannon still had his confidence:
"I like Steve, but you have to remember he was not involved in my campaign until very late. I had already beaten all the senators and all the governors, and I didn't know Steve. I'm my own strategist and it wasn't like I was going to change strategies because I was facing crooked Hillary."
Why it matters: the reports of a Bannon/Kushner feud, coupled with Bannon's removal from the security council, have led to frenzied speculation that Trump's chief strategist could be sidelined. The White House has said that's all overblown, but the president himself declining to back Bannon will fan the flames.
Go deeper