Trump wants a deal with Russia to cooperate in Syria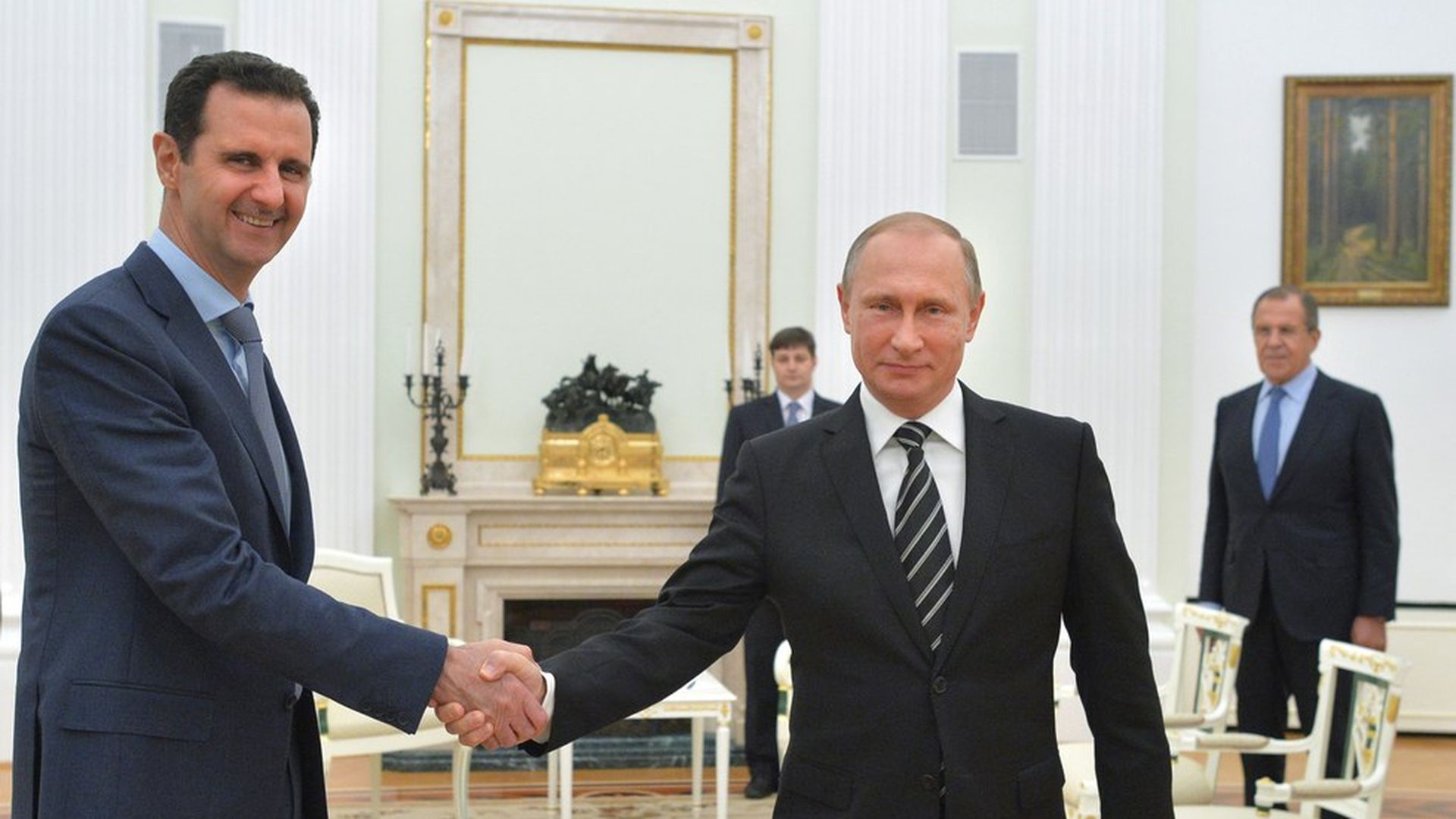 On the eve of President Trump's first meeting with Vladimir Putin, The Daily Beast reports the Trump administration is prepared to float a deal that would allow further U.S.-Russia cooperation in Syria, citing congressional sources and a White House official. Per the report, the plan...
"leaves dictator Bashar al-Assad in power;"
"acquiesces to the idea of 'safe zones' proposed by Russia and its allies;"
"leans on cooperation from Moscow, including the use of Russian troops to patrol parts of the country."
A source close to Trump tells Jonathan Swan that the president wants to see if a broader deal with Russia (on Syria and terrorism, but also Ukraine) is possible.
The lay of the land
The U.S. has been clashing with pro-Assad regime forces in recent weeks, which could be setting the U.S. up for a conflict.
Defending its ally Assad, Russia announced it would treat U.S. aircraft west of the Euphrates as targets, but communication channels have remained open to avoid clashes, indicating relations are not as tense as they were when the U.S. downed a Syrian aircraft.
The official Pentagon line is that the U.S. only wants to fight ISIS. Indeed, Secretary of Defense Mattis said last week he wants to set up "deconfliction" zones — but once ISIS is gone, the plan is less clear.
Secretary of State Rex Tillerson, who will be in the room on Friday, has said he wants to see if Russia and the U.S. can set up no-fly zones and other "joint mechanisms for ensuring stability."
This week Russia, Iran, and Turkey met in Kazakhstan to finalize four proposed de-escalation zones in the region, but they failed to reach an agreement, Reuters reports.
Although it's hard to predict what exactly Trump will say to Putin, The Daily Beast's takeaway is that "What Tillerson is describing, according to the senior official, is a tentative step—a confidence-boosting measure to explore whether the two longtime adversaries can work together to end the conflict."
Go deeper