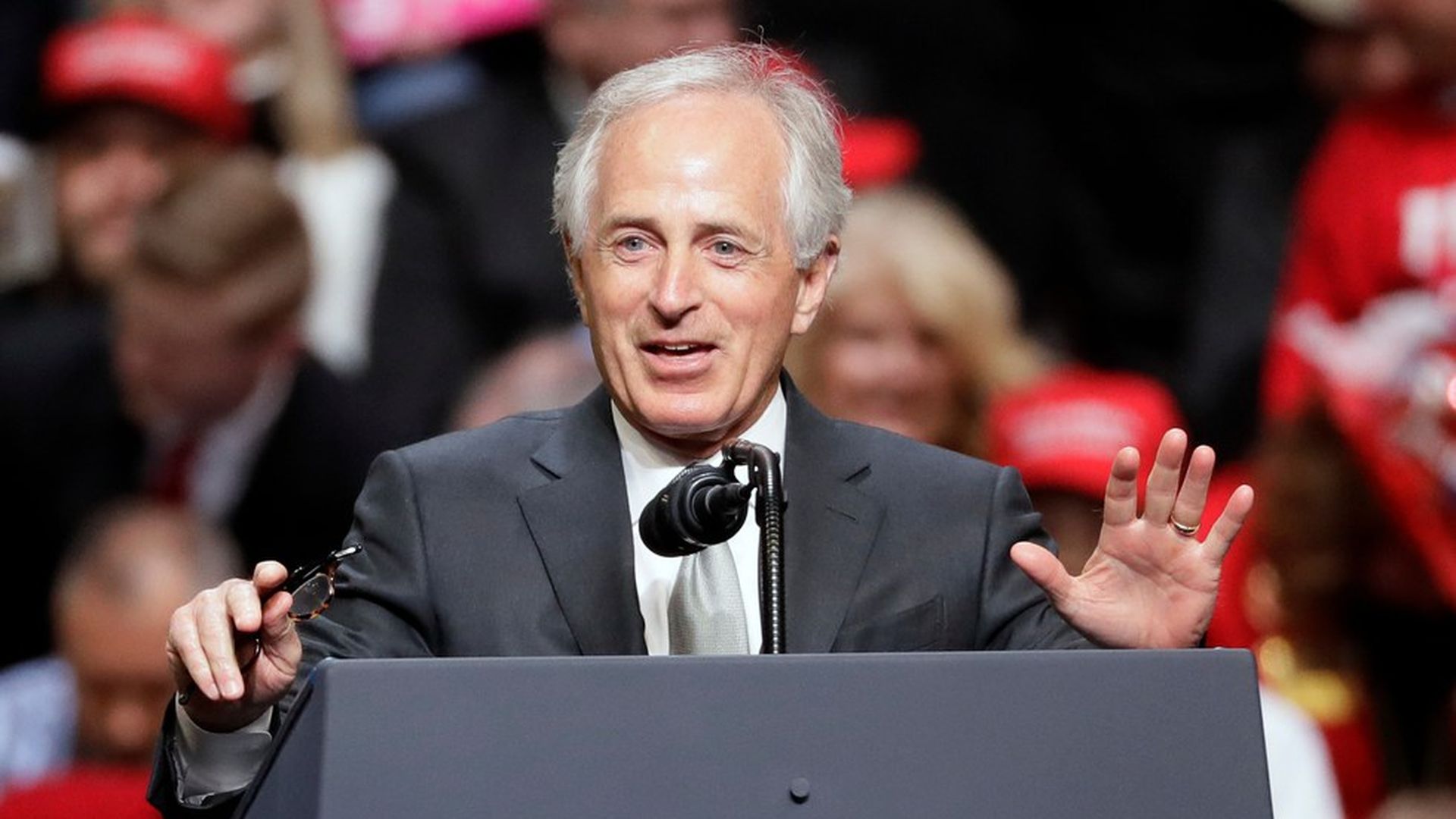 President Trump took aim at Republican Sen. Bob Corker Sunday morning via Twitter, saying he lacked the "guts" to seek re-election after begging for an endorsement. This came a few days after Corker said he wouldn't support Trump's tax plan if it increased the deficit and said Secretaries Mattis and Tillerson, along with John Kelly, are helping to keep the U.S. from "chaos."
Corker then fired back: "It's a shame the White House has become an adult day care center. Someone obviously missed their shift this morning."
Corker was indeed in the running for secretary of state, and introduced Trump at a rally in March, speaking glowingly of him at that time. But he's been increasingly frustrated with Trump, particularly over a number of foreign policy moves and statements.
Why it matters: Corker is retiring — but not until January 2019. Until that time he's free to vote however he sees fit, and challenge Trump whenever he feels it necessary.
Go Deeper: A Corker ally on his thinking.
Go deeper