Trump visa plan would restrict foreign founders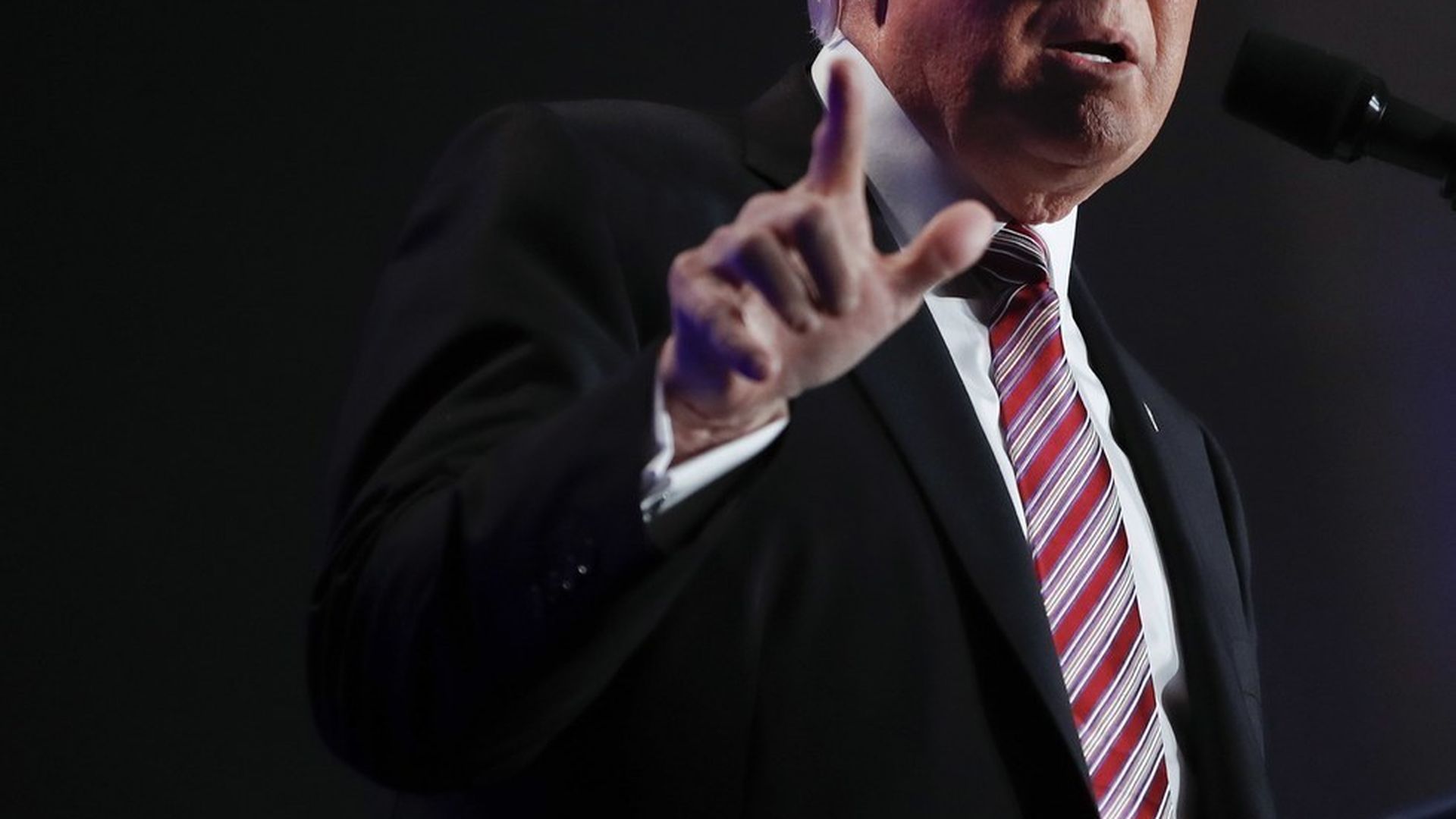 President Trump is planning to kill a program that would have encouraged startup company founders to immigrate to the United States, according to a draft executive order viewed by Axios.
What is the program: The International Entrepreneur Rule (IER) generally would make special immigration exceptions for foreign entrepreneurs who meet all of these requirements:
Formed new U.S. business within the past five years;
Has significant ownership and/or operational involvement in the business;
Has raised at least $250,000 in venture capital from U.S. investors (or grant equivalents) for the business.
Such so-called immigration "paroles" would last for 2.5 years, and can be extended if the entrepreneur can demonstrate business growth in terms of factors like job creation, revenue growth and additional investment. The Department of Homeland Security can revoke these paroles at any time. The rule was only passed two weeks ago (after years of work), and was slated to go into effect this July.
Isn't that called Startup Visa? No. Startup Visa is very similar in terms of intent, but that would be legislation that remains stuck in Congressional limbo (despite GOP sponsorship). IER was a workaround formulated by the Obama Administration, which also supported Startup Visa.
Trump plan: The proposed executive order (dated 1/23/17) would "immediately terminate all existing parole, guidance and programs... that circumvent statutory immigration policy." Axios has spoken with two professionals familiar with IER, and both agree this EO sets the stage for its termination.
Is it surprising? Not really, since the Obama Administration passed IER via executive order just days before Trump took office. On the other hand, the rule is explicitly tied to the creation of American jobs, which Trump has claimed to be his top priority.
Go deeper