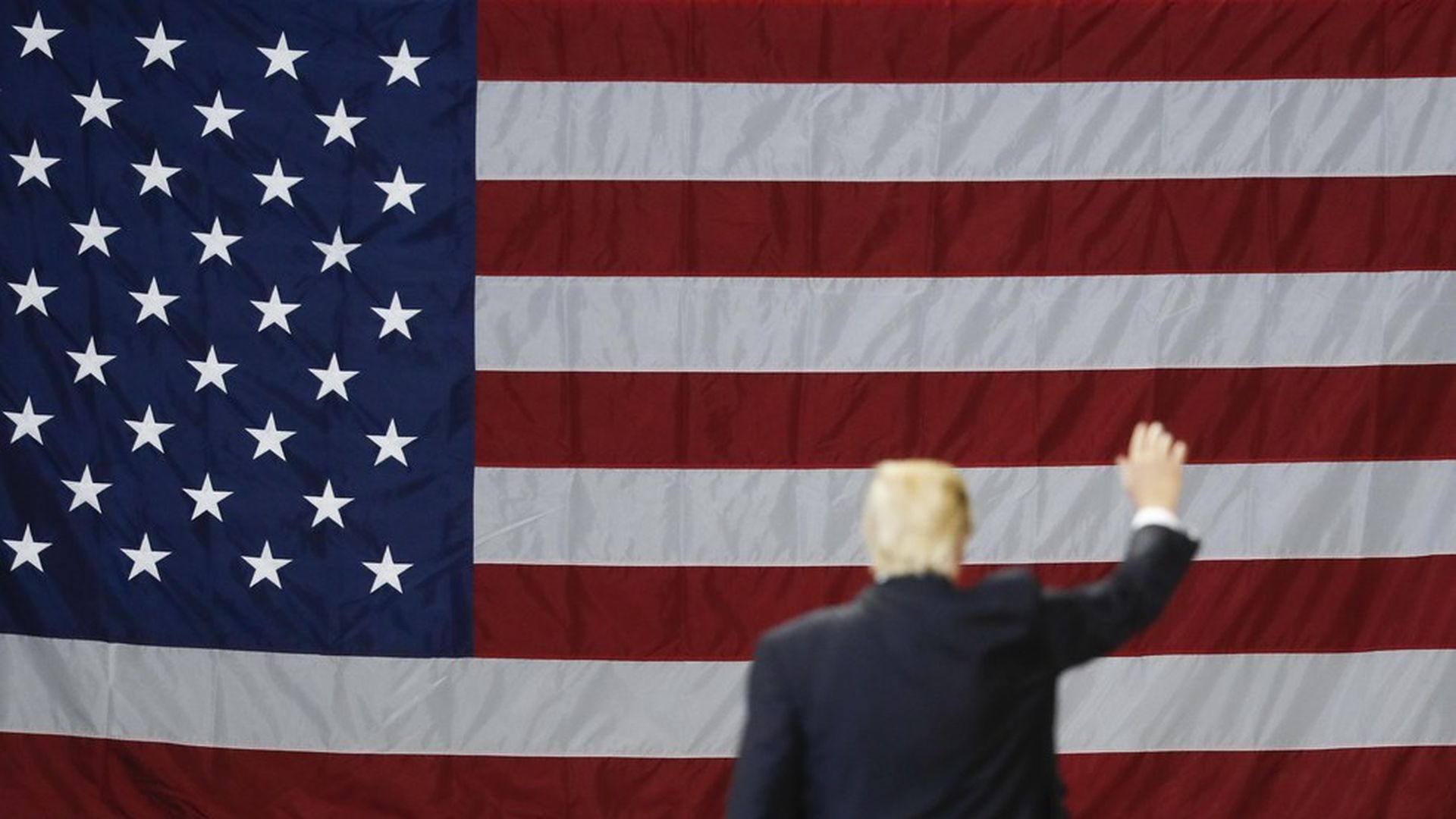 President Trump has his most important foreign policy week, meeting the Egyptian President, the Jordanian King, and later in the week the big one — China's President Xi Jinping. These follow Secretary of State Rex Tillerson's well-received visit to NATO HQ in Brussels.
On China: CNN's "State of the Union" host Jake Tapper colorfully introduced Trump's meeting with Xi at Mar-a-Lago. "Awkward," Tapper said, "to suggest a round of golf with a man whose country you just accused of raping America."
Commerce Secretary Wilbur Ross, the chief architect of the administration's trade policies, signaled to Tapper — without specifically naming China — that the administration won't be kind to China's practice of dumping products (read: steel) into the U.S. at "unfairly low prices."
The Financial Times this afternoon popped a meaty interview with Trump. Four takeaways:
Trump said the U.S. will act unilaterally if China does not pressure Pyongyang: "Well if China is not going to solve North Korea, we will. That is all I am telling you."
Asked whether he could cut a deal with Xi at Mar-a-Lago, Trump said: "I would not be at all surprised if we did something that would be very dramatic and good for both countries and I hope so."
Asked how you bring China's trade surplus down quickly: "By telling China that we cannot continue to trade if we are going to have an unfair deal like we have right now. This is an unfair deal."
Asked if he is going to equalize tariffs: "I don't want to talk about tariffs yet, perhaps the next time we meet. So I don't want to talk about tariffs yet. But you used the word equalise. That is a very good word because they are not equalized."
Go deeper