Trump trade adviser circulated docs linking manufacturing declines to abortion, spousal abuse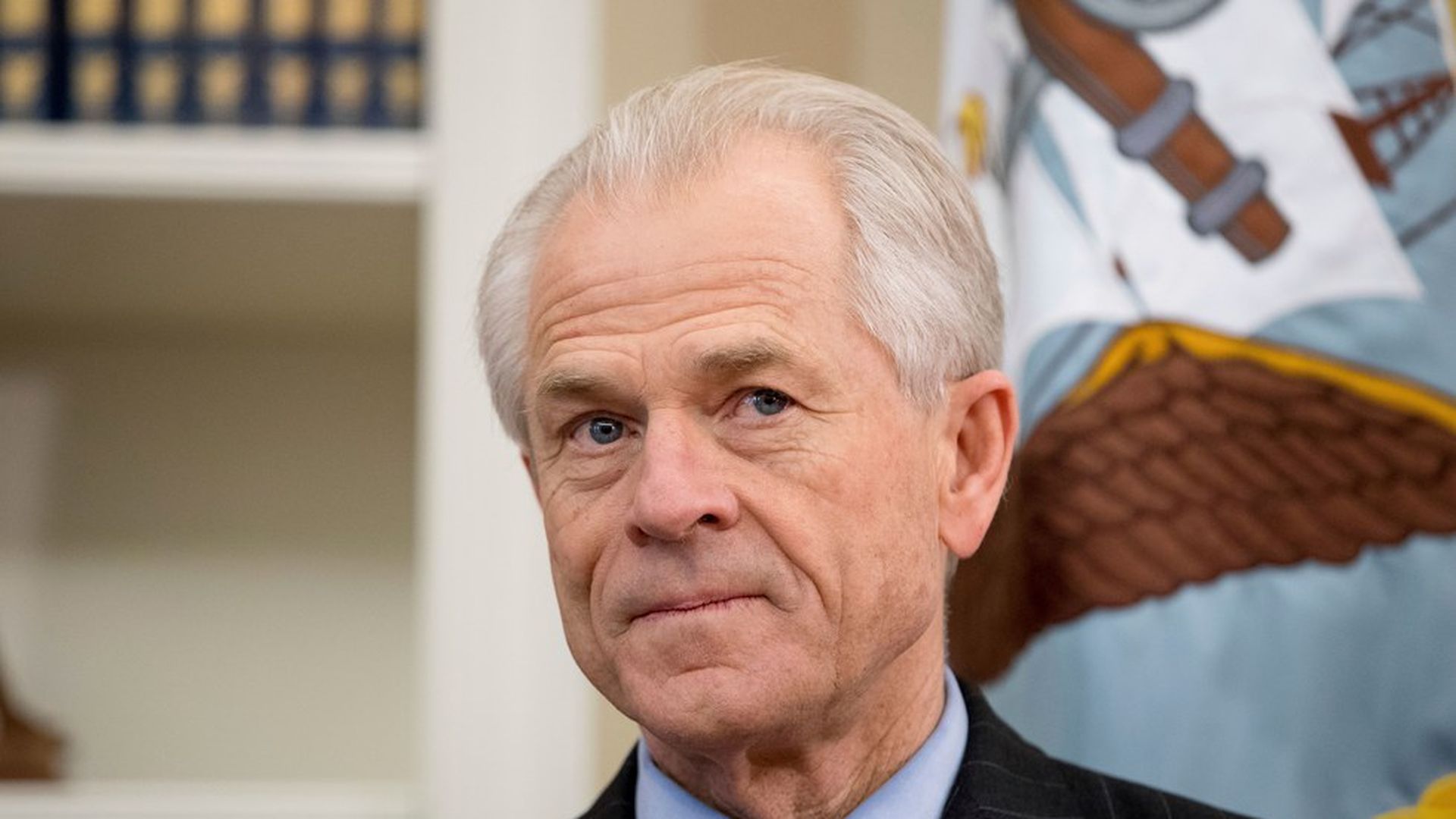 Peter Navarro, President Trump's top adviser on trade policy, circulated two diagrams internally claiming without evidence that decreased manufacturing is causing divorce, spousal abuse, increased abortion rates, increased drug use and more, according to the Washington Post, which obtained the documents.
Why it matters: President Trump and Navarro are aligned on trade, both contending that broad agreements like NAFTA are killing U.S. manufacturing. Two White House officials told the Post of concerns that "such unverified information could end up steering White House policy."
Go deeper: The art of the deal-breaker.
Go deeper