Trump to unveil Kushner-led "SWAT team"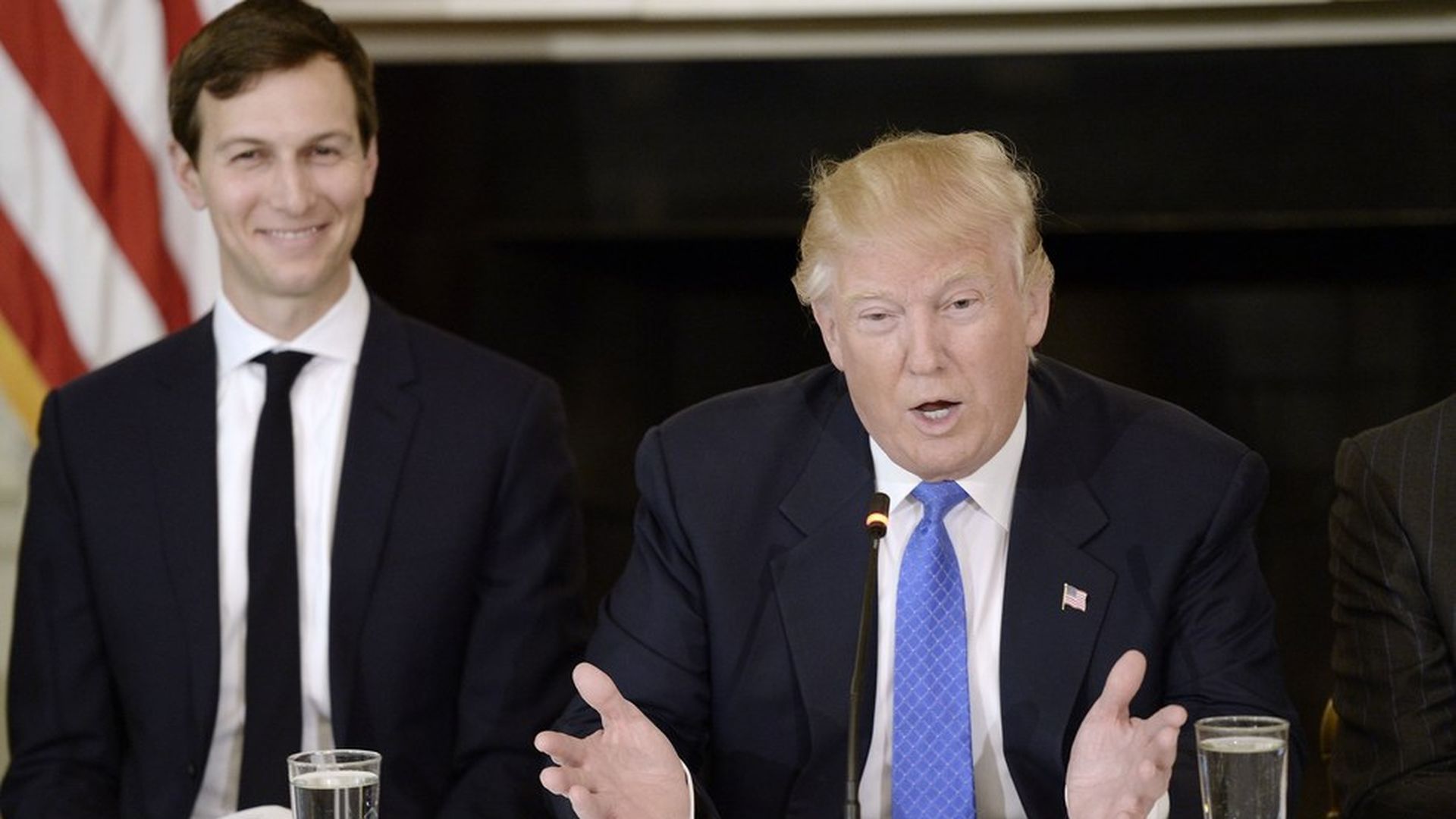 President Trump will unveil a White House "SWAT team" tomorrow, to be led by Jared Kushner and designed to bring ideas and expertise from the business world to government, according to the Washington Post. Here's what you need to know about the White House Office of American Innovation:
Key tasks: Overhaul care for veterans, fight opioid addiction, burnish Trump's legacy, potentially privatize some aspects of government.
Key players: Kushner, Gary Cohn, Dina Powell, Ivanka (sort of), Chris Liddell, Reed Cornish, Andrew Brembeg, working with the likes of Bill Gates, Tim Cook, Elon Musk and Marc Benioff of Salesforce.
Trump says: "I promised the American people I would produce results, and apply my 'ahead of schedule, under budget' mentality to the government."
Kushner says: "The government should be run like a great American company."
Benioff says (of Kushner): "When I talk to him, he does remind me of a lot of the young, scrappy entrepreneurs that I invest in in their 30s."
Bonus surprise: Kushner has been collaborating with supposed foe Chris Christie on a soon-to-be-announced drug addiction council.
Go deeper