Trump to start selling tax reform this week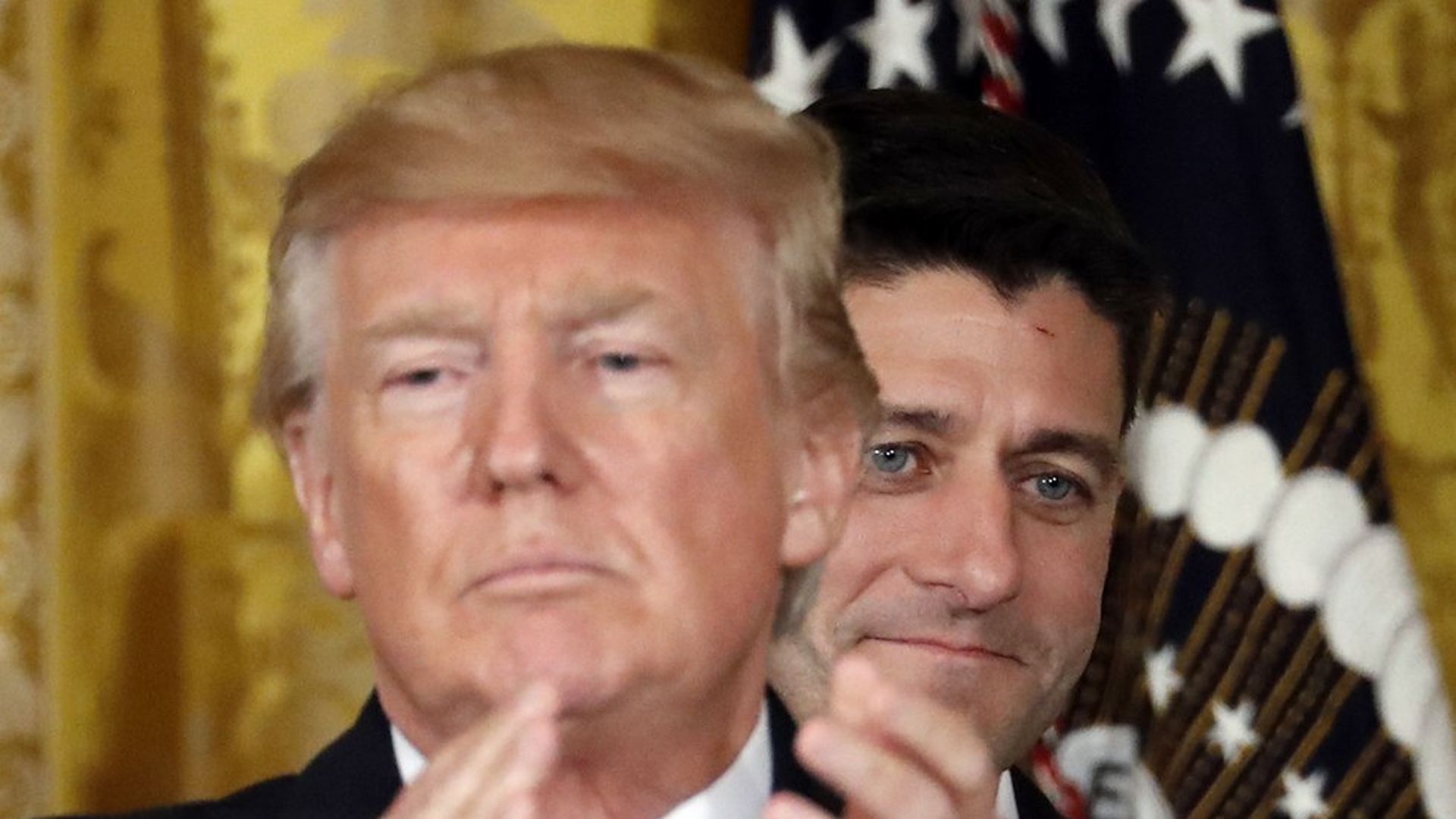 President Trump will use this week to start building the case for tax reform.
In a small business event Tuesday afternoon at the White House, the President is expected to demand a historic overhaul of the tax code, rather than the mediocre tax cuts that most Washington veterans think are far more likely.
He's expected to use short remarks to attack the business tax rate and argue that the current tax code is one of the biggest obstacles to American workers and entrepreneurs getting ahead.
Watch for Trump to take his tax reform sales pitch on the road in August — with some top aides looking to stage a series of speeches through the Rust Belt.
Why this matters: Trump was never authentically enthusiastic, or even particularly knowledgeable, about repealing and replacing the Affordable Care Act. Republican senators privately joke about Trump's substance-free phone calls to pitch them. "It's gonna be great," he'd tell senators, before riffing about how "the pools" (risk pools) would solve everything. But the President is authentically excited about tax reform, so we'll see if his salesmanship is more effective here.
Go deeper