Trump to decertify but stay in Iran deal (for now)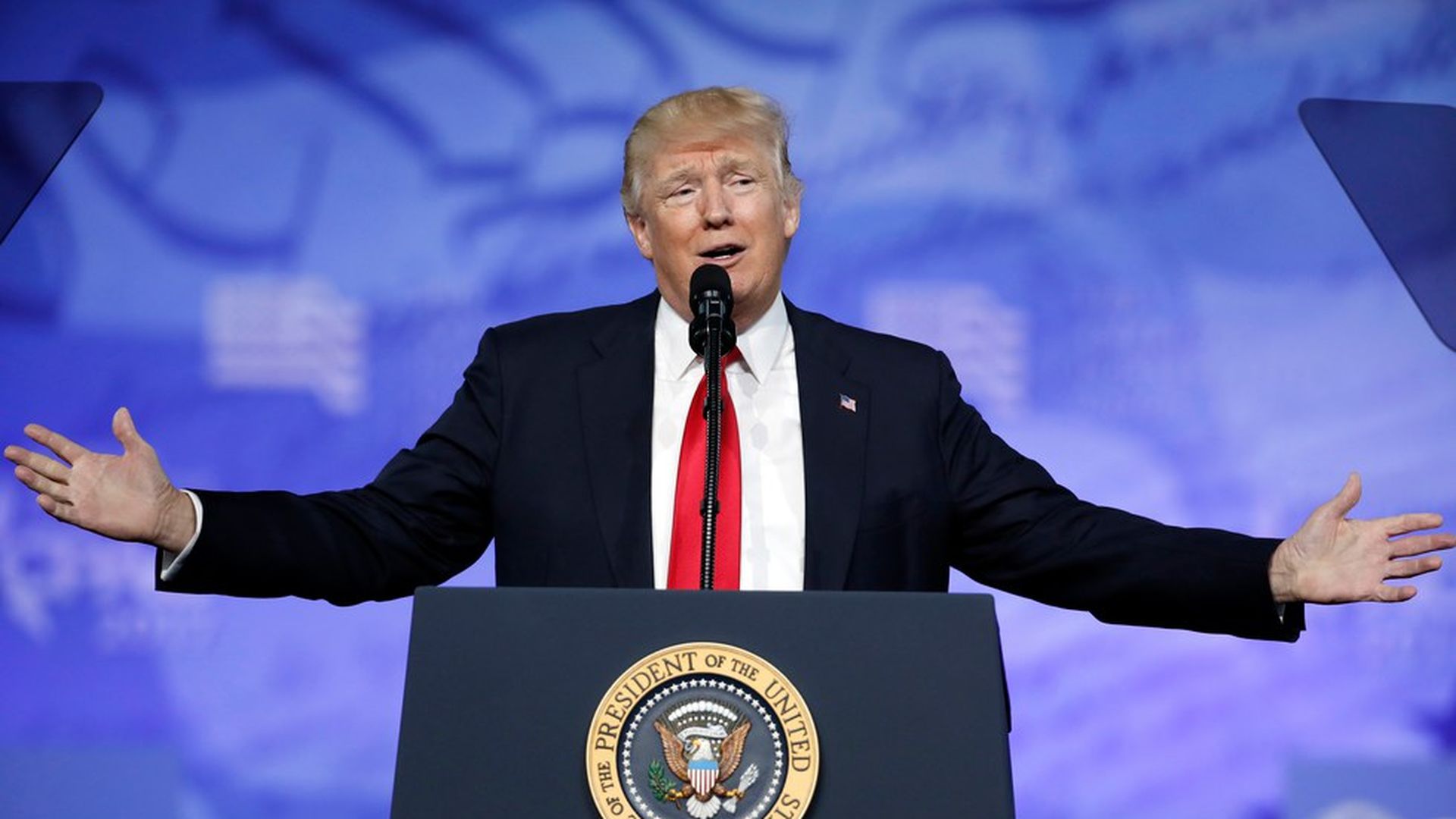 President Trump will announce Friday that he'll refuse to certify Iran's compliance with Congress' law overseeing the nuclear deal; but he will not withdraw America from the deal, per sources familiar with the speech's contents.
Bottom line: Trump isn't withdrawing but he's setting the Iran deal on a perilous course and giving a huge opening to Iran hawks on Capitol Hill to ultimately destroy this agreement.
Trump's speech will focus very little on the certification question and much more on the Trump administration's big picture strategy to deal with Iran. Trump will focus on Iran's non-nuclear misbehavior — its funding of terrorist outfits like Hezbollah, export of foreign fighters, and broader malign activities in the Middle East such as trying to overthrow the government in Yemen.
By refusing to certify Iran's compliance with the deal, Trump leaves Congress three options:
Do nothing; don't apply new sanctions and leave the existing law in place. The upshot: Trump will have strained relations with Iran and European allies but nothing will have substantively changed. Obama's nuclear deal remains intact.
Snap sanctions back on Iran. The upshot: America tears up the nuclear deal.
"Fix" the deal: This is the option Trump is likely to push. Domestically, fixing/strengthening will be done either through Congress; or by executive order if Congress can't or won't pass legislation that toughens the deal.
The Corker-Cotton deal is important because these two GOP senators, who are influential on foreign policy, had differing opinions about what should be included in this legislation but they figured it out behind closed doors. Still going to be a huge lift to get to 60 votes. Unlikely they'll receive much Democratic support.
What's new: As far as the international arena goes, White House officials explained to outside experts yesterday that they believe they can work with the Europeans or go it alone to set benchmarks that the Iranians will be forced to follow or else risk being completely cut-off from the international system. This is designed to address concerns that any fix will require cooperation from the Russians and Chinese — something nobody thinks will happen.
A source who was briefed on the conversation explained to Axios that the Americans and Europeans can decide among themselves to condition Iran's continuing access to the global financial system on Iran not exploiting the sunset clauses in the current deal to get a nuke.
Go deeper