Trump to Chinese leaders: I don't blame you for taking advantage of us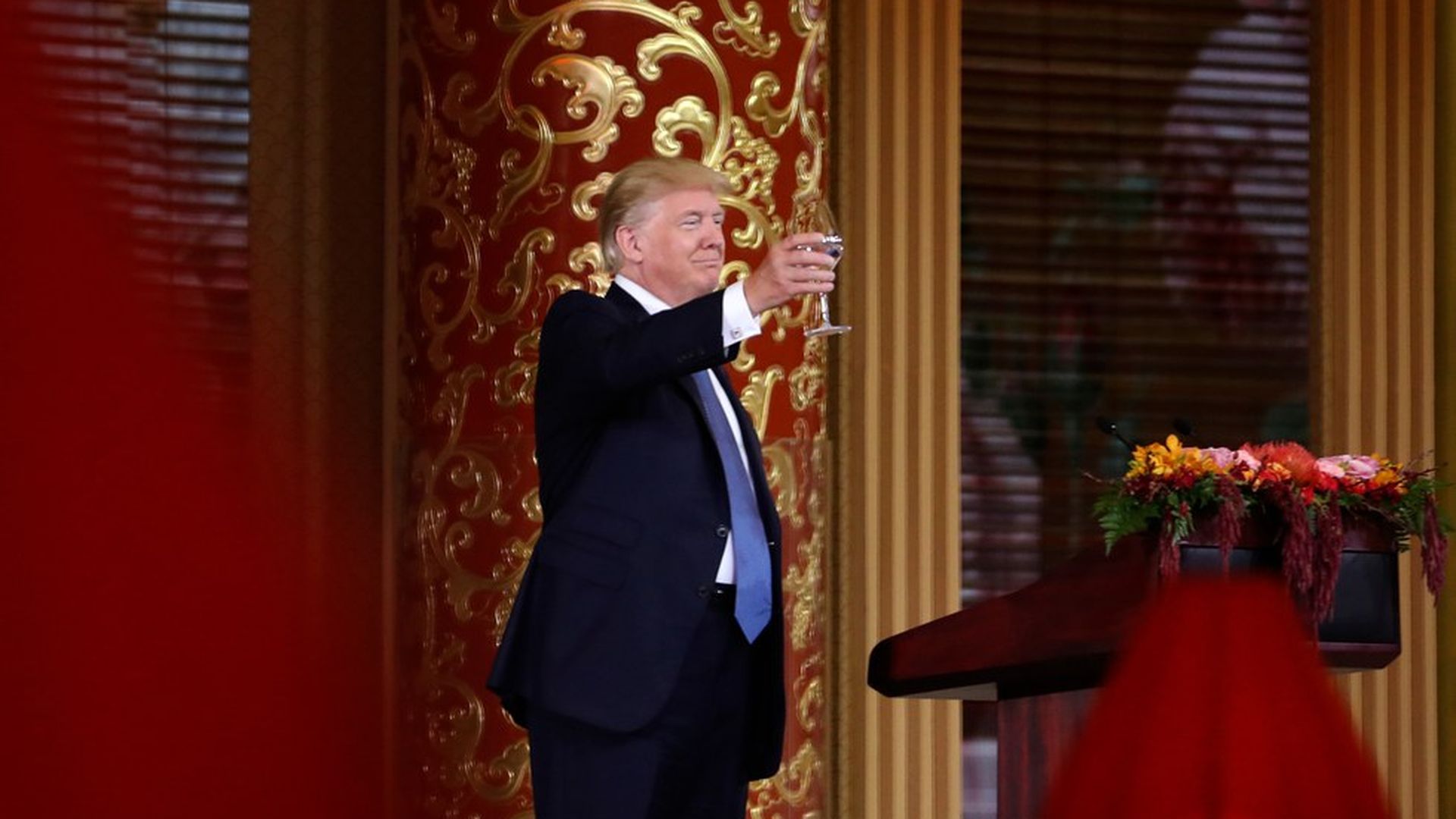 On Thursday morning (local time) in Beijing, President Trump repeated something he has told rallies across the U.S.: China is taking advantage of us, and I don't blame them for it.
Trump made remarks to that effect both in an event with business leaders and a bilateral meeting with Xi and other senior Chinese officials. Trump ended the latter event with an ambitious prediction: "... I look forward to many years of success and friendship, working together to solve not only our problems but world problems, and problems of great danger and security. I believe we can solve almost all of them and probably all of them."
At the trade meeting:
"I don't blame China. After all, who can blame a country for being able to take advantage of another country for the benefit of its citizens? I give China great credit. But, in actuality, I do blame past administrations for allowing this out-of-control trade deficit to take place and to grow. We have to fix this because it just doesn't work for our great American companies, and it doesn't work for our great American workers."
At the bilateral meeting
Go deeper