Trump, the FBI and an exiled Chinese businessman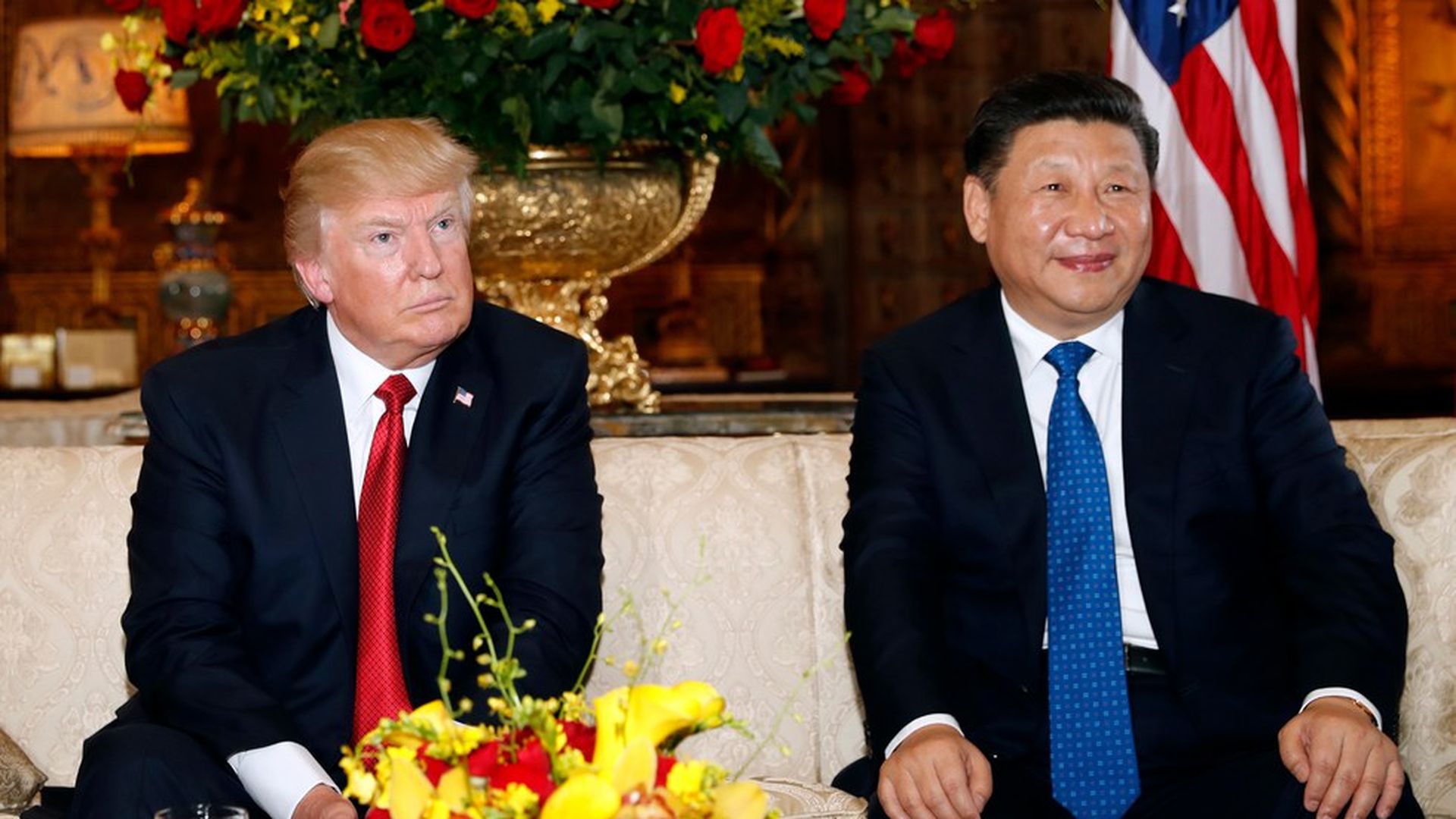 President Trump once raised the idea of turning a wealthy Chinese businessman living in exile in New York over to the Chinese government, the Wall Street Journal reports in a story the newspaper justifiably calls "worthy of a spy thriller."
The lead character: Guo Wengui, who made a fortune in real estate before fleeing China in 2014 and gaining a large following by making allegations of corruption against Chinese officials on Twitter.
The climactic scene: Chinese security agents reportedly visit Guo's apartment to pressure him to return to China, in violation of their visas and after being warned by the FBI. FBI agents plan to intercept and arrest them later that day at JFK airport but no decision comes from the State Dept. in time and they are allowed to board a plane back to China.
The twist: Trump, having received a letter from the Chinese government directly from the hand of casino magnate Steve Wynn, says in a meeting that includes Pence, Kushner and Bannon, "We need to get this criminal out of the country," referring to Guo (the Chinese government has raised various criminal allegations against Guo). The Journal notes that Wynn needs a license from the Chinese government to operate his casinos in Macau.
The resolution: Aides steered Trump away from the topic, while "noting Mr. Guo is a member of the president's Mar-a-Lago club."
Go deeper