Trump tells Coast Guard its "brand" is flying high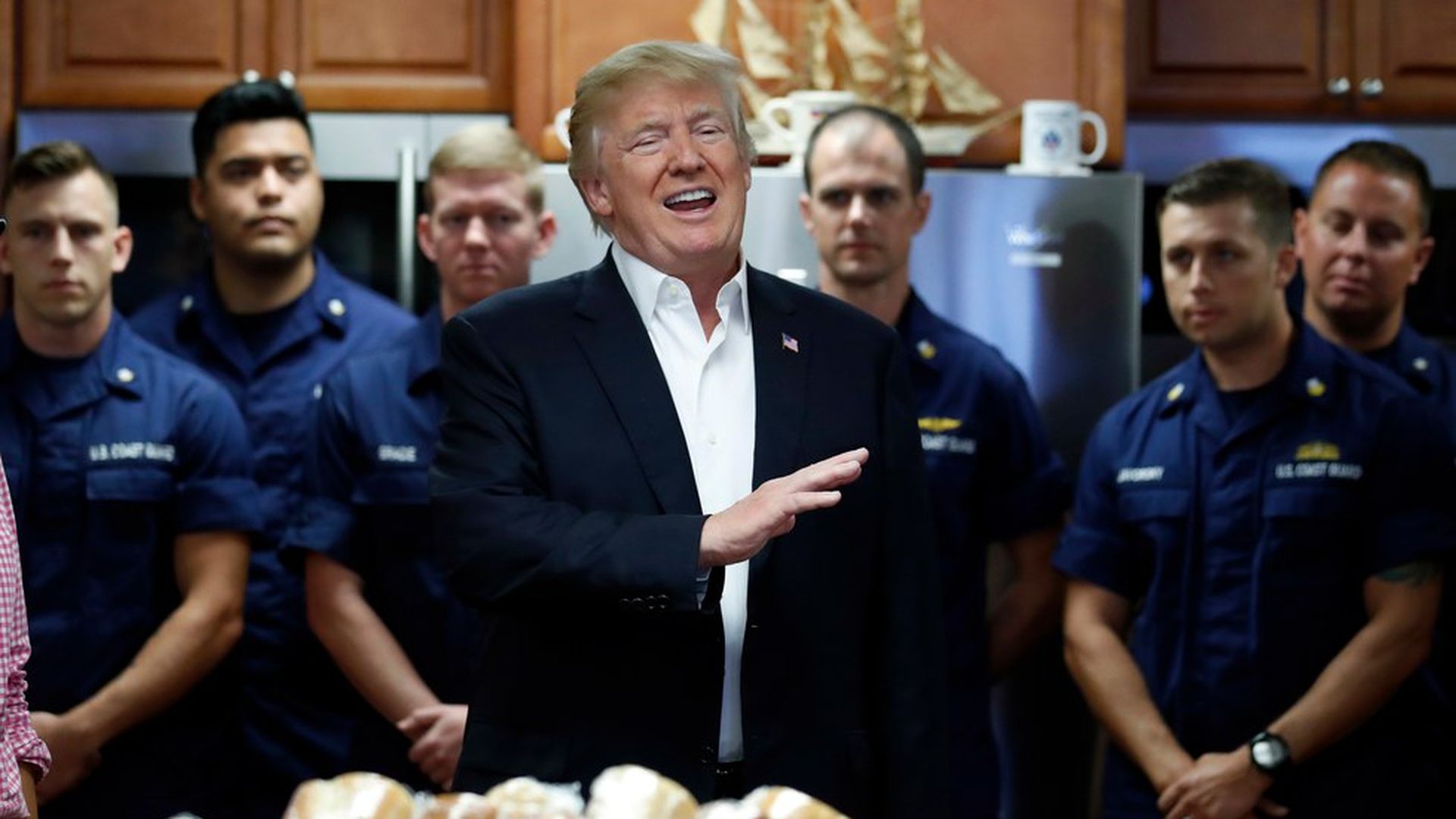 President Trump stopped by a Coast Guard station in Florida this Thanksgiving, saying he was "very proud" of the entire branch, particularly after rescue efforts from Hurricane Harvey: "If you were looking at it as a brand, theres no brand that went up more than the Coast Guard, with what happened in Texas."
As in his earlier remarks to troops overseas, he spoke a bit about the state of the economy: "The country's doing really well. Stock market, all time high. This is all good stuff."
On military equipment
"Were ordering tremendous amounts of new equipment. We're at 700 billion dollars for the military. And, you know, they were cutting back for years. They just kept cutting, cutting, cutting the military. And you got lean, to put it nicely it was depleted, was the word. And now its changing."
"Even if they're allies you never know about an ally, an ally can turn... I always say, Make ours a little bit better... Keep about 10 percent in the bag."
The F-35 fighter jet is almost like an invisible fighter... I said, 'how good is this plane?' They said, 'well sir you can't see it... it wins every time because the enemy cannot see it.'"
Go deeper