Trump tells Canada, Mexico he won't pull out of NAFTA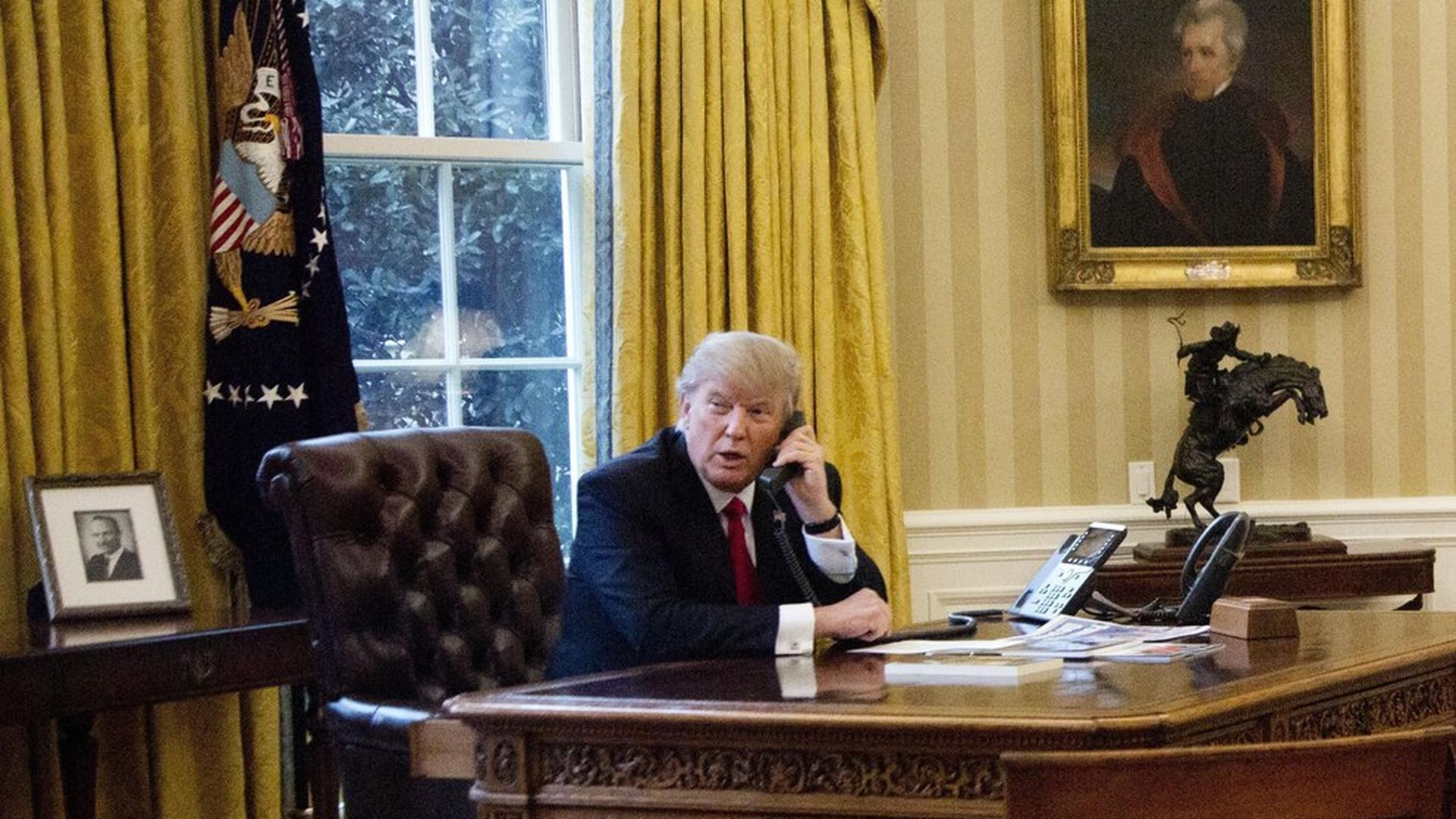 On Wednesday afternoon, reports emerged that the White House was considering an executive order declaring President Trump's intention to pull out of NAFTA. Wednesday evening, following calls with Prime Minister Trudeau of Canada and President Peña Nieto of Mexico, the White House has released this statement:
"Both conversations were pleasant and productive. President Trump agreed not to terminate NAFTA at this time and the leaders agreed to proceed swiftly, according to their required internal procedures, to enable the renegotiation of the NAFTA deal to the benefit of all three countries."
Why it matters: We thought Trump might be floating the withdrawal threat as a negotiating tactic, but he didn't wait long to pull it off the table. Now he's moving toward what was always the more likely process — renegotiating the terms of the deal. The "pleasant" calls may also reduce tensions between the neighbors after Trump and Trudeau went back and forth over dairy and softwood lumber.
Go deeper