Trump silent on Russia, wiretaps at Kentucky rally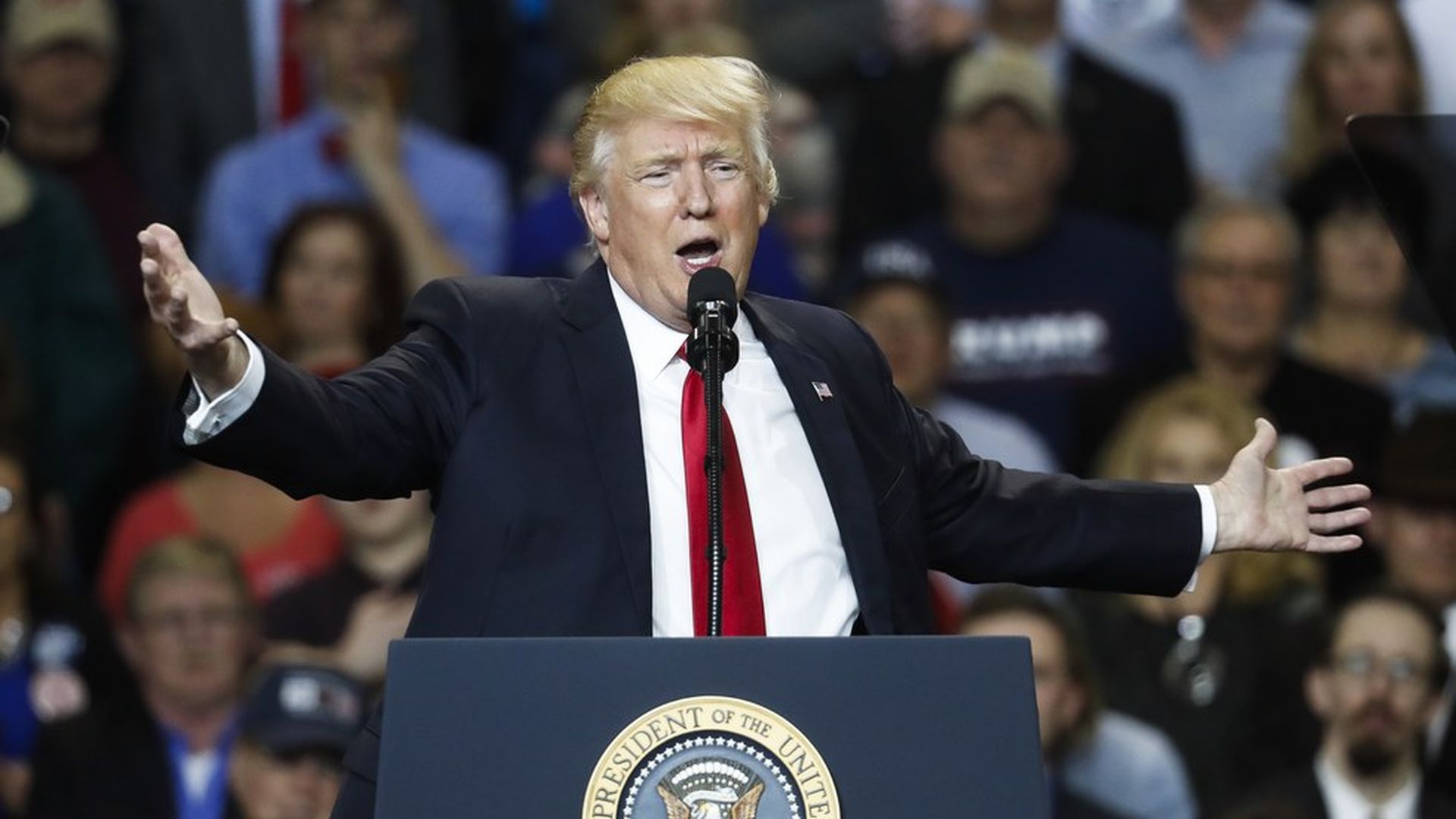 Donald Trump's rally in Louisville on Monday night was sure to be a blockbuster. Until it wasn't.
Hours after James Comey confirmed that the FBI is investigating possible links between his campaign and Russia, and rejected his claims that Trump Tower was bugged by Barack Obama, Trump remained upbeat and stuck largely to policy.
What he did say:
He's expecting changes to the health bill but wants it passed quickly "in some form" so he can move on to tax reform.
He's planning executive actions on coal and standing by his pledge to bring mining jobs back.
He claimed he had cut illegal immigration by 61% and was throwing criminal aliens "the hell out of our country."
He urged "both parties" in the Senate to swiftly confirm Gorsuch.
Go deeper