Trump silent on Comey testimony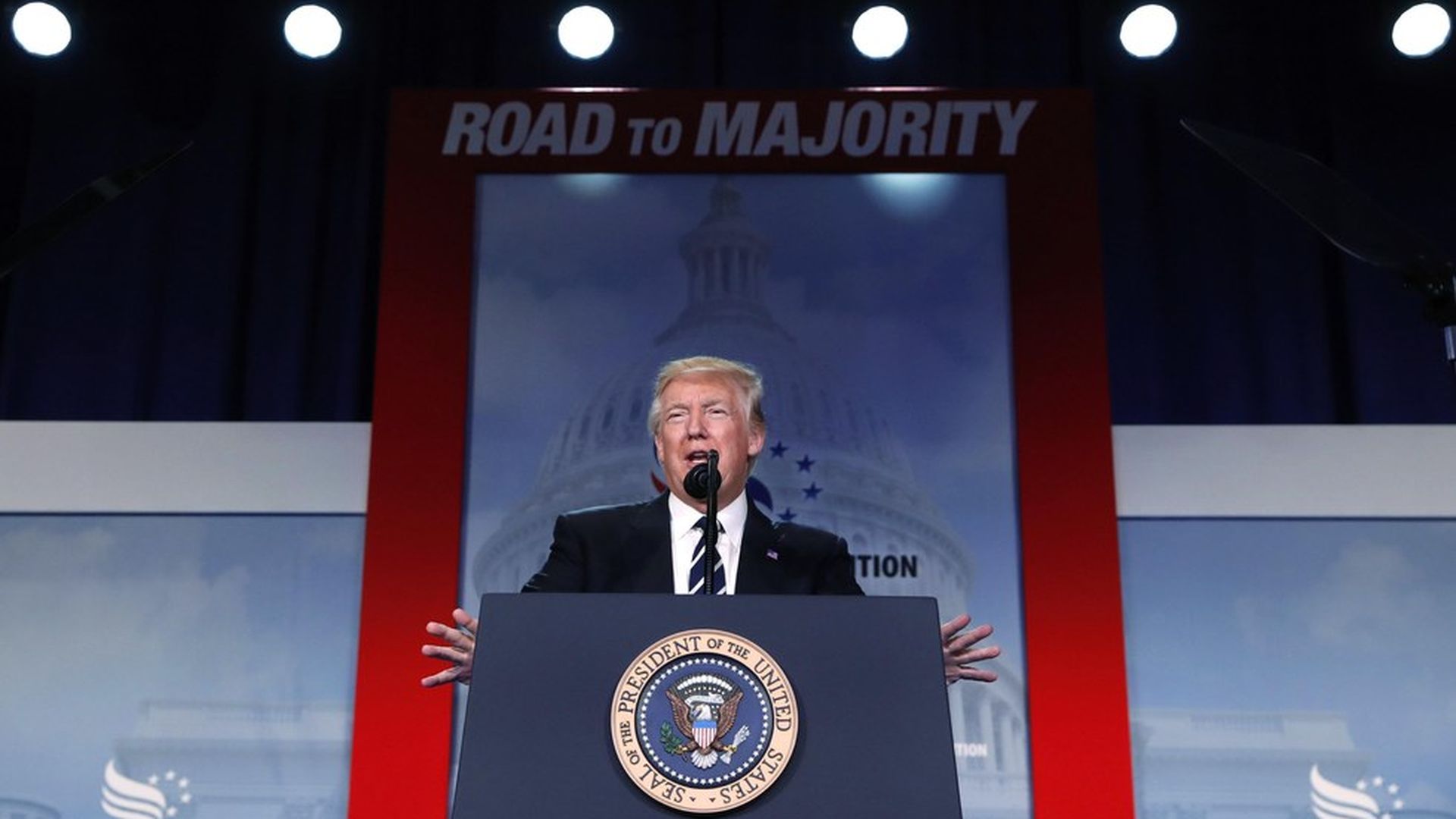 While the man he fired as FBI Director testified before Congress, Trump talked to the Faith and Freedom Coalition conference across town, but not about Comey.
The closest he came to mentioning Comey: "Entrenched interests and failed bitter voices in Washington will do everything in their power to try to stop us."
What Trump did talk about: Mike Pence, Trump's "81%" victory with evangelicals, "unfair" targeting of churches, Saudi Arabia, immigration, Justice Gorsuch, Obamacare, the Paris climate agreement, tax reform.
Twitter silence: Despite predictions to the contrary, Trump has not tweeted about Comey — or anything — yet today.
More silence from Trump: While speaking with governors and mayors about infrastructure Thursday afternoon, Trump gave no response when asked about Comey, per Mark Knoller of CBS.
Go deeper