Trump seriously considering ending DACA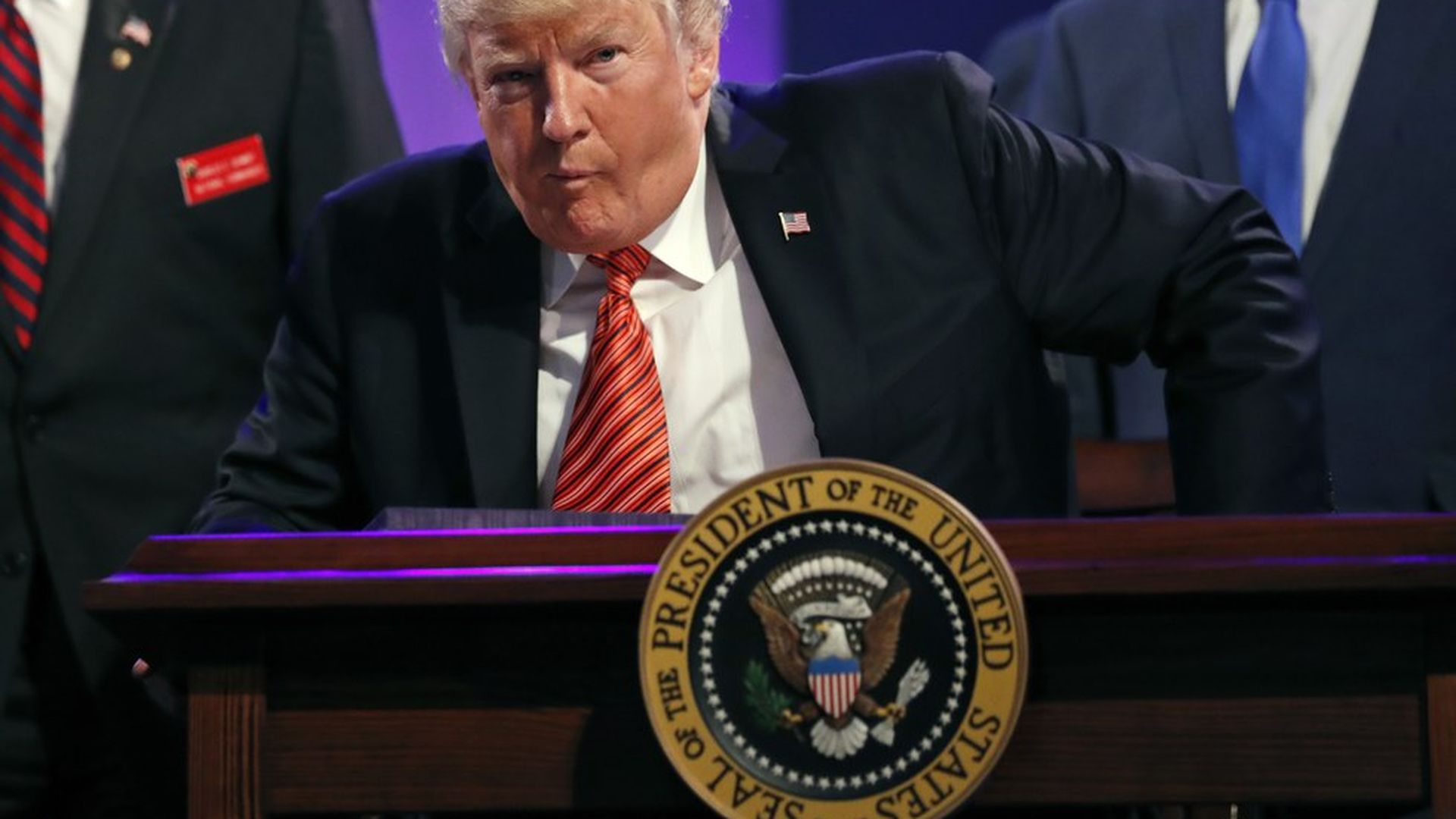 President Trump is seriously considering ending DACA, the Obama-era policy that shields some illegal immigrants from deportation, before conservative state attorneys general file a court challenge to the program.
Sources familiar with the deliberations tell Axios that Trump has made no final decision, and the White House continues to receive advice from the Department of Homeland Security and the Department of Justice. Jeff Sessions strongly believes Trump should end DACA; DHS, however, has a more nuanced position, and Trump himself has said he's sympathetic to the children helped by the program.
What is DACA? Deferred Action for Childhood Arrivals — a program Obama introduced that shields illegal immigrants from deportation and temporarily gives them permits to work and study in the U.S., so long as they arrived as children.
Why this matters: If Trump rescinds the program, it will affect a huge number of people. At least 750,000 people currently have DACA status. Despite promising on the campaign trail to immediately rescind DACA, Trump has wavered since taking office, saying he feels for these children who were brought to the country through no fault of their own. The Trump administration has continued to issue new permits under the program, and with its future unclear, many families are confused and anxious about their futures.
What the administration believes: The Trump administration doesn't believe it has the legal authority to maintain the current program; and DHS has made clear that if Congress wants to keep the principles of DACA in place, it would need to introduce legislation to do so.
What's prompting Trump: On June 29, Texas AG Ken Paxton sent a letter — co-signed by 10 other attorneys general from conservative states — to Attorney General Jeff Sessions, in which they "respectfully" request that the Secretary of Homeland Security phase out the DACA program; warning that they'll otherwise amend an existing lawsuit to challenge the program in court.
Asked about that threat, Sessions told Fox and Friends: "I like it that our states and localities are holding the federal government to account, expecting us to do what's our responsibility to the state and locals and that's to enforce the law."
Go deeper