Trump says Sessions has his 'total' confidence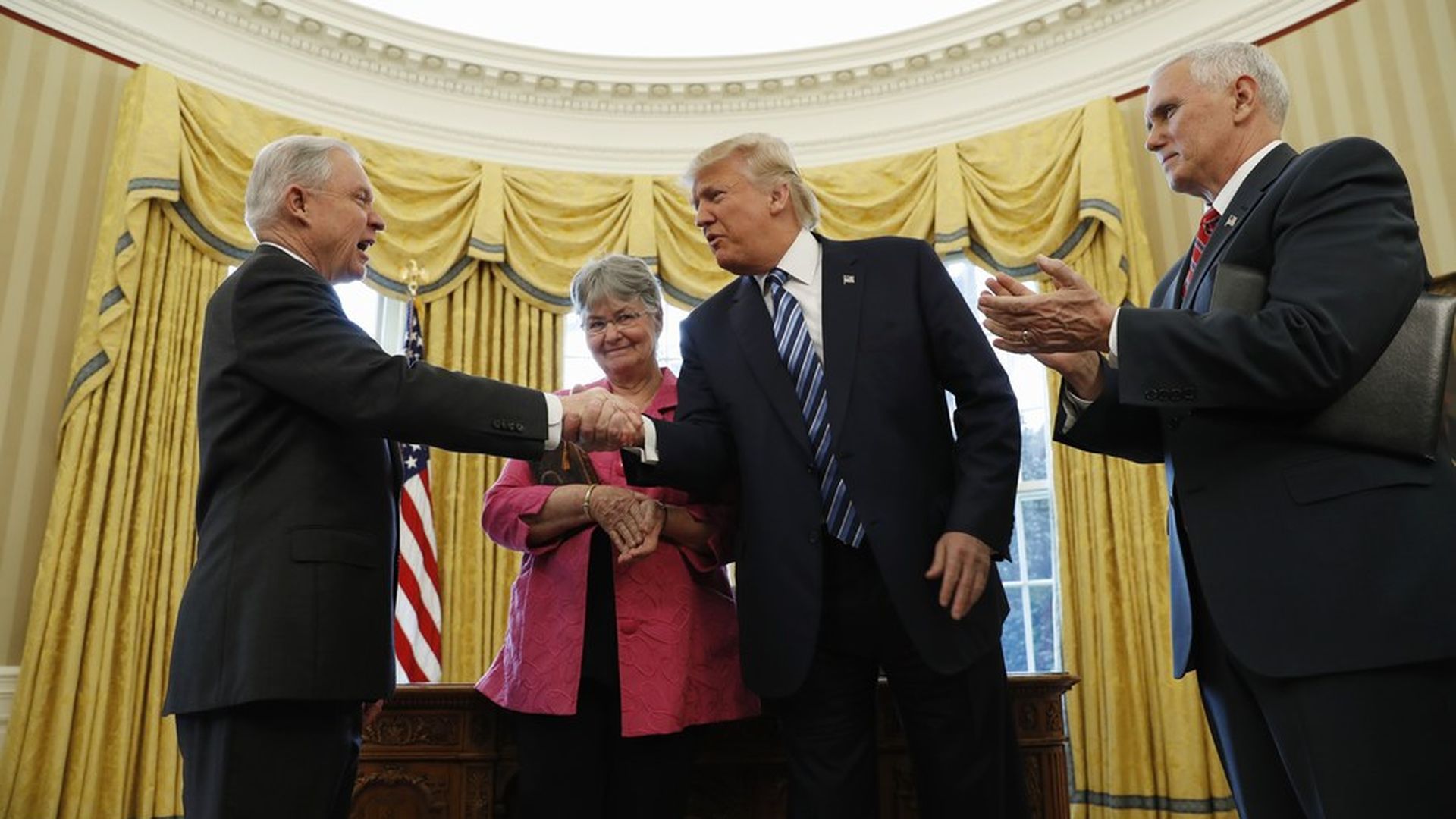 Donald Trump has told reporters Jeff Sessions still has his "total" confidence despite undisclosed meetings Sessions had last year with Russia's ambassador to the US.
Democrats have called on Sessions to resign, and even some Republicans have said he should recuse himself from an investigation into Russia's election meddling, but Trump is standing by his attorney general.
Asked if Sessions testified truthfully in his confirmation hearings, Trump said: "I think he probably did."
Should he recuse himself? Trump: "I don't think so."
Earlier today Sean Spicer told Fox News that Democrats should be "ashamed of themselves" for attacking Sessions.
Go deeper