Trump says his criticism of anthem protests "nothing to do with race"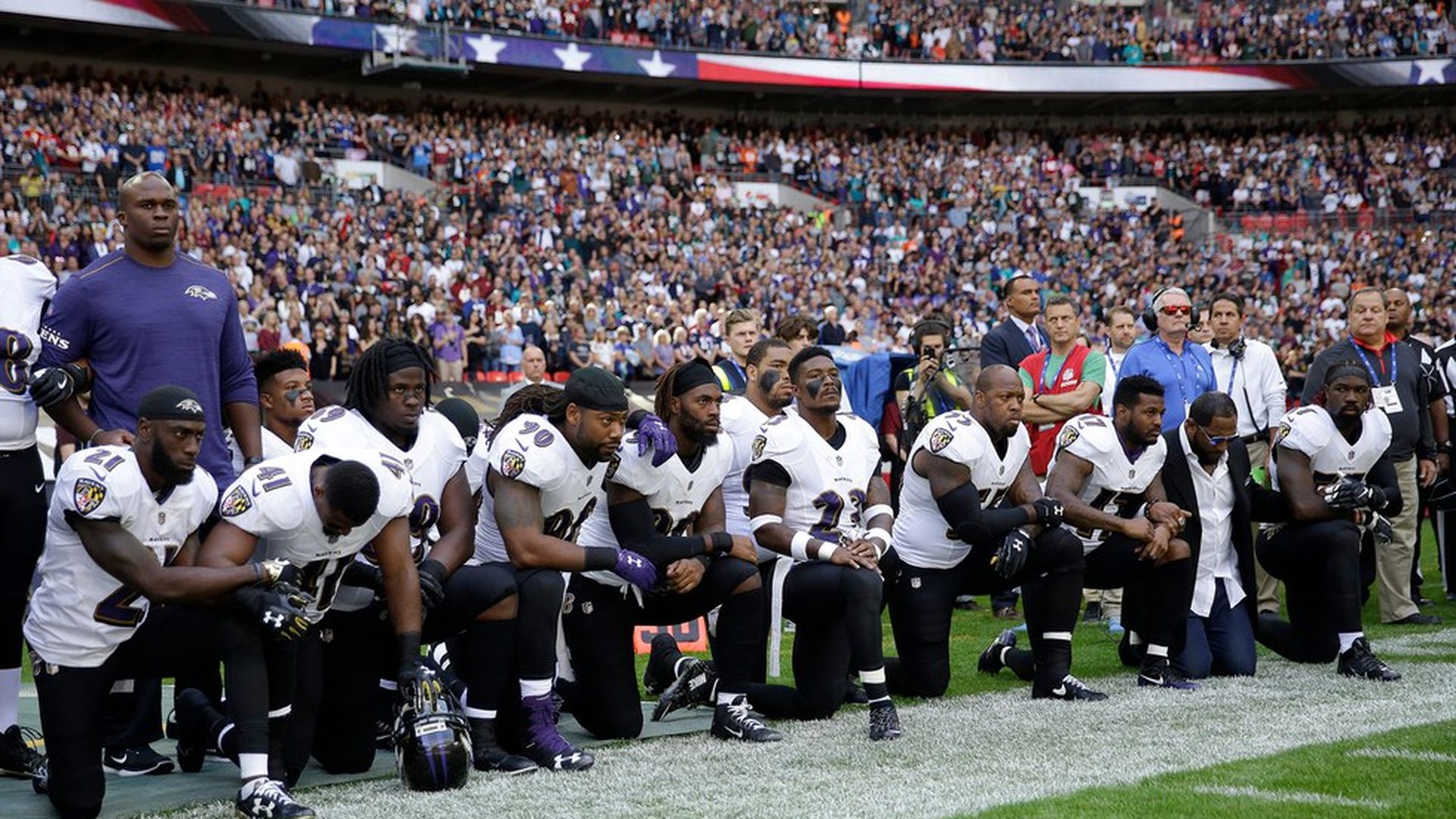 At a brief impromptu press conference from Bedminister, N.J., President Trump said his demand that NFL players who kneel during the national anthem has "nothing to do with race," per Abby Phillip of the Washington Post. The quotes:
"This has nothing to do with race. I've never said anything about race."
"I think the owners should do something about it. it's very disrespectful to our flag and our country."
The backstory: Colin Kaepernick, the ex-49ers QB who started the protest, said it was about the treatment of minorities as second class citizens in the U.S., and nearly all of those who have elected to kneel are black.
Go deeper