Trump says he's not under investigation, and he's "not angry"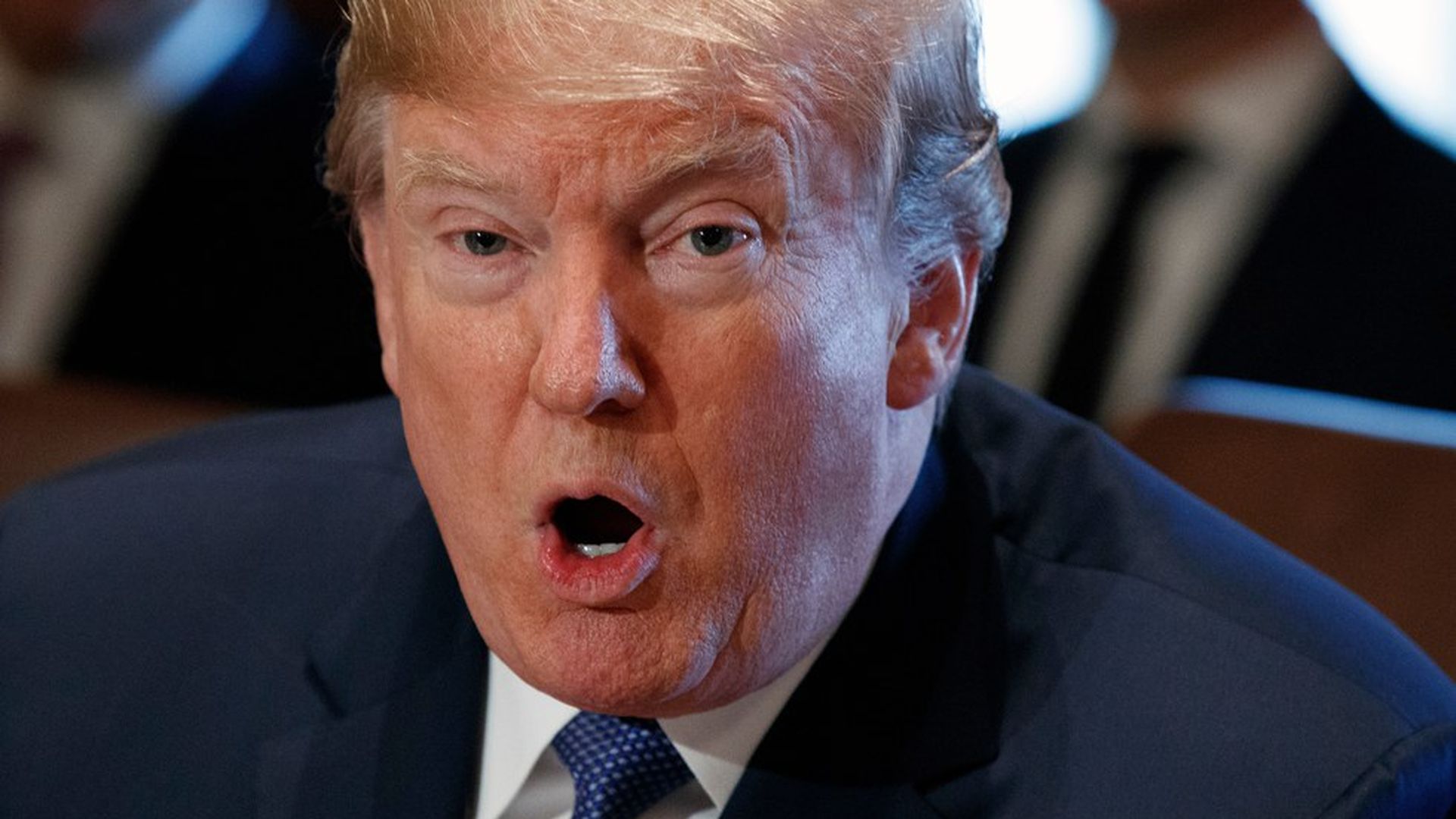 President Trump told the New York Times in a phone interview Wednesday that the charges brought by Robert Mueller in the Russia probe have "nothing to do with us."
"I'm not under investigation, as you know. And even if you look at that, there's not even a mention of Trump in there," he said of the indictment against Paul Manafort and Rick Gates.
Trump denied reporting from the Washington Post that portrayed him as fuming over the latest news: "I'm actually not angry at anybody," he said. Trump said he was encouraged by "fantastic" polling data from the RNC, which he said showed him flying high in swing states (public approval polling shows Trump hitting new lows).
Times reporters Maggie Haberman and Peter Baker write that Trump listed "what he saw as his biggest accomplishments, including a focus on deregulation and low unemployment rates," and described his work ethic:
"I'm in the office early and leave late; it's very smooth. Honestly, I'm really enjoying it."
Go deeper