Trump says he wouldn't have hired Sessions after all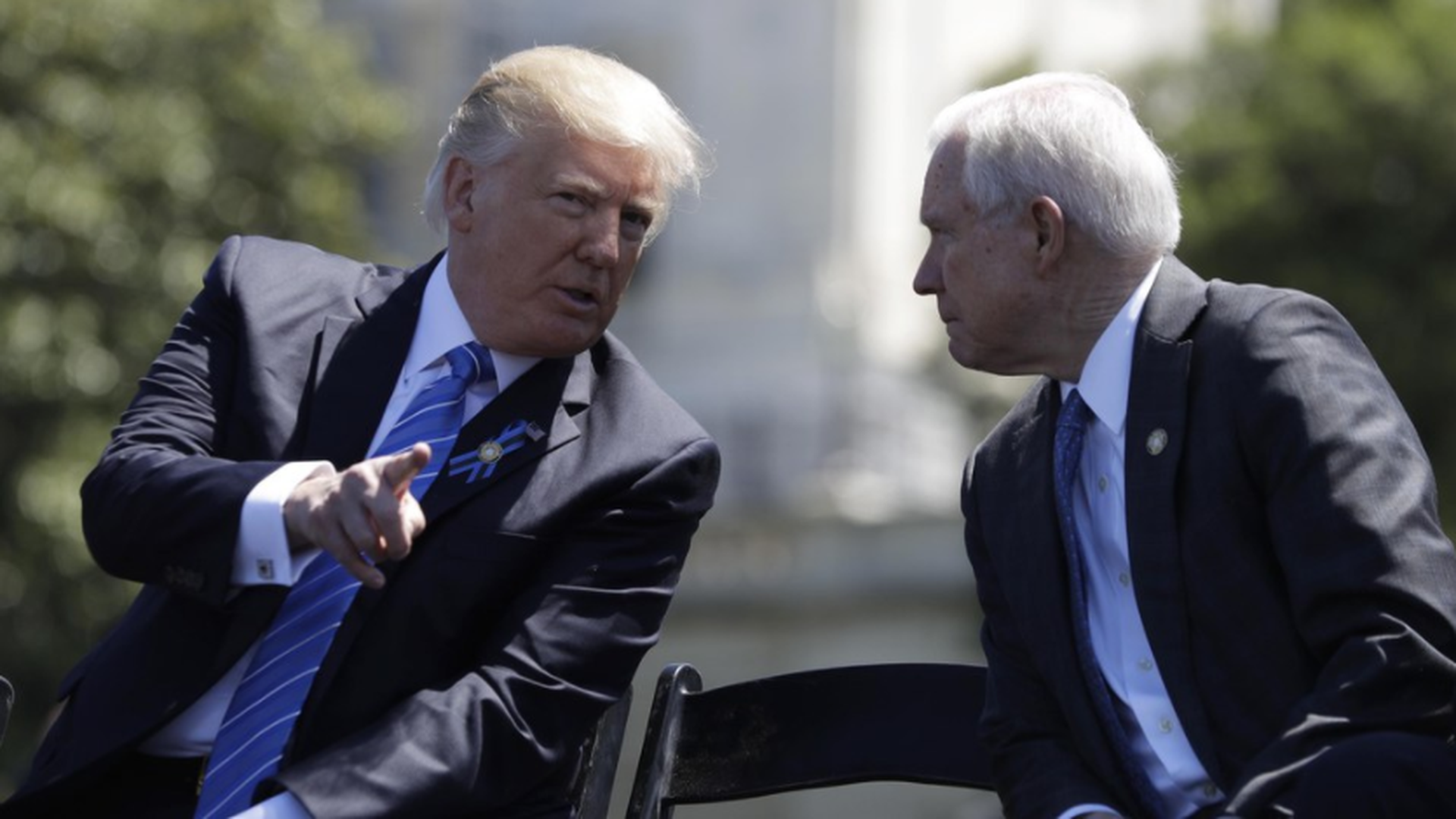 In an interview with the NY Times, President Trump called the decision by Attorney General Jeff Sessions to recuse himself from the Russia probe "very unfair to the president."
Sessions should have never recused himself and if he was going to recuse himself he should have told me before he took the job and I would have picked somebody else.
Context: Sessions was the first senator to endorse Trump, and thought he was risking his political career by doing so, according to a new book.
Why it matters: It's an unusual attack from the president on one of the most senior members of his administration. As Axios' Jonathan Swan reported Sunday, their relationship is characterized by a simmering resentment from Trump over Sessions' recusal. Other interview highlights:
"The president also accused James B. Comey, the F.B.I. director he fired in May, of trying to leverage a dossier of compromising material to keep his job."
"Mr. Trump said [special counsel Robert] Mueller was running an office rife with conflicts of interest and warned that investigators would cross a red line if they delve into Trump family finances unrelated to Russia."
"Trump never said he would order the Justice Department to fire Mr. Mueller, nor would he outline circumstances under which he might do so. But he left open the possibility as he expressed deep grievance over an investigation that has taken a political toll in the six months since he took office."
On his previously undisclosed conversation with Putin: Trump said they mainly exchanged pleasantries, but also discussed adoption — an issue that arose during his son Don Jr.'s meeting with a Russian lawyer.
Trump: "I don't think we're under investigation. I'm not under investigation. For what? I didn't do anything wrong."
Go deeper