Trump says he wants to help Dreamers, but needs wall "in return"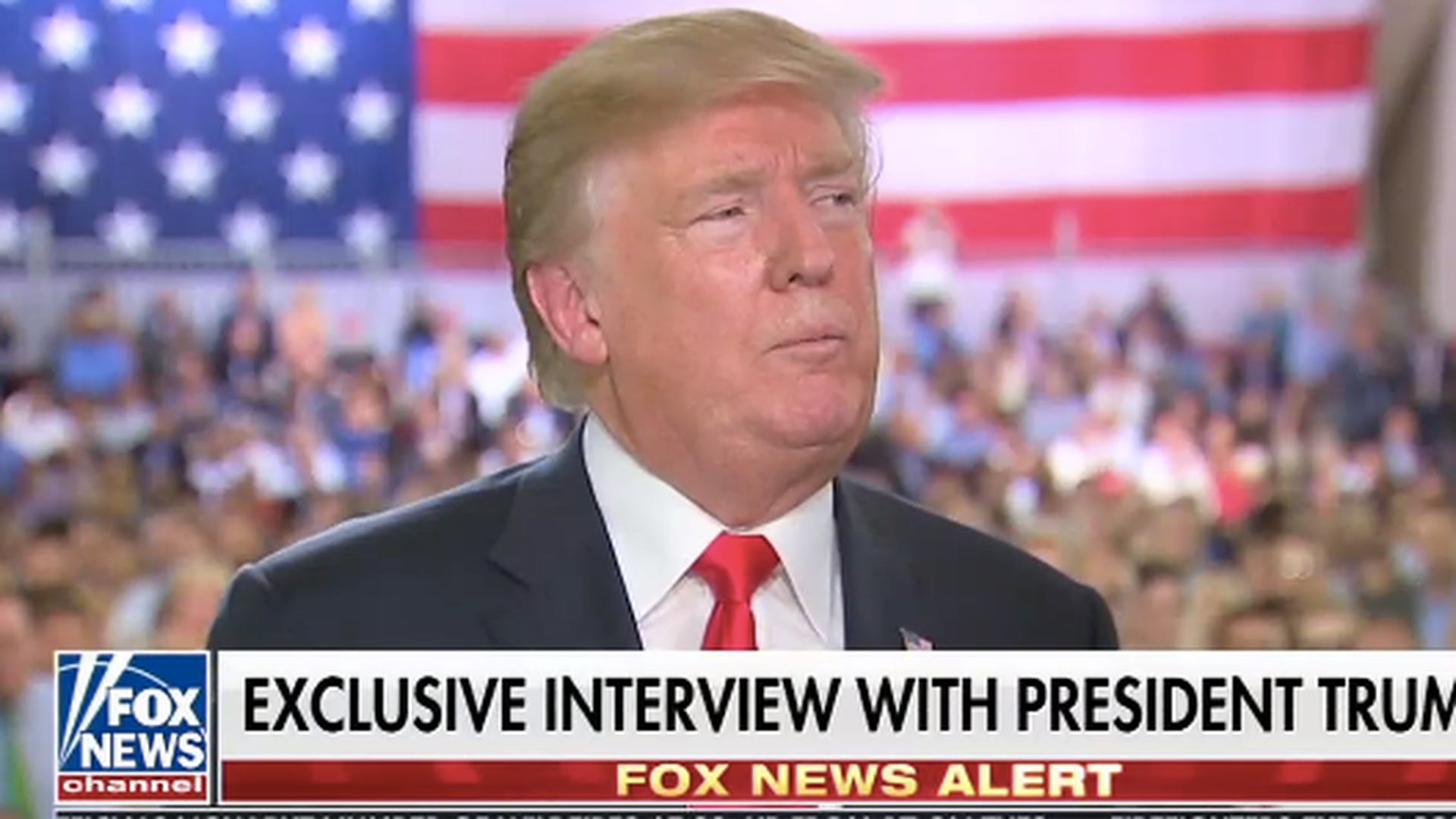 President Trump sat down with Fox News' Sean Hannity before a live audience in Pennsylvania on Wednesday night prior to a speech on tax reform. He expressed sympathy for "Dreamers" who were brought to the U.S. illegally as children and are now in limbo because of his decision to end the DACA program — then laid down terms likely to tank any bipartisan deal to keep protections in place:
"Look, we have 800,000 people. They're not necessarily young... but a lot of these people are in the military, they have jobs... but if we're going to do something, we have to get something in return. And what I want is tremendous border regulation, I want the wall, and we're going to get other things. And we're going to see if we can work something out. Now, whether or not we do, I don't know. But it would be wonderful to solve the DACA problem."
On violence in U.S. cities: "Well first of all, minorities want police protection more than anybody. They need it more than anybody. What's going on is crazy. And you look at some of these inner cities where it's just out of control, and remember, I was saying things like we will — you know, what do you have to lose?"
On North Korea: "We can't let this to go on. We just can't. Now China's been very helpful, I think. I think. Who knows?... We're going to see what happens. But we cannot allow this to happen. This should have been taken care of long ago."
On taxes: "This is the largest tax cut in the history of our country."
On Hannity: "You have been so great and I'm very proud of you. And you know I'm a ratings person. You notice I always thought, OK — has anyone seen his ratings? What are you doing to your competition is incredible.
Go deeper