Trump sanctions 13 Venezuelan officials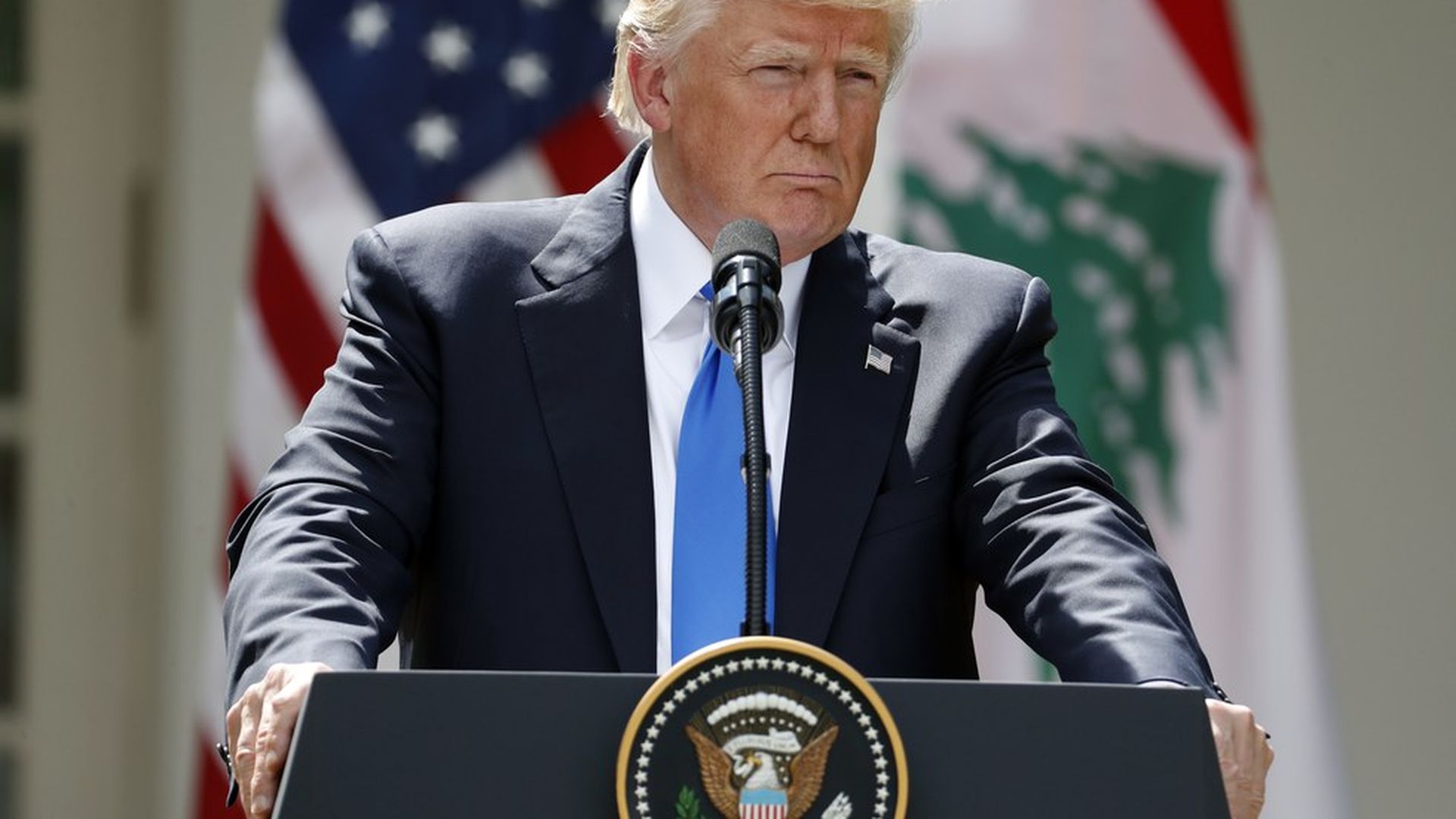 The Trump administration is slapping sanctions on 13 "current and former Venezuelan officials associated with the Nicolas Maduro regime" in Venezuela who have been involved with corruption, human rights abuses, or those who are degrading order in Venezuela, senior administration officials told reporters Wednesday.
If carried out, this would fall under an already existing executive order.
Motivation: The U.S. is trying to discourage Maduro from establishing a national constituent assembly on Sunday, which Venezuela's majority-backed opposition opposes as well. Critics say the assembly would secure his role as dictator of the country, per Reuters.
One senior administration official said, "in short [Maduro] has ignored the Venezuelan constitution and the will of its people" since it is "designed to undermine Venezuelan democracy and designed to undermine Venezuelan people's role in deciding the future of their country." The U.S. is prepared to sanction anyone who decides to join the assembly as well.
About oil: Sanctioning crude oil could impact U.S. gasoline prices and worsen the humanitarian situation in Venezuela, per Bloomberg, but the senior U.S. administration officials said they haven't come to a conclusion about how to move forward on whether to involve oil. One official said, "all options are on the table, we have not made a decision..." One of those sanctioned includes the vice president of finance for the national oil company, Petroleos de Venezuela SA.
Context: This news comes as a 48 hour strike begins in Venezuela in opposition to the plans to establish the assembly. There have been nearly daily anti-government protests throughout Venezuela amidst shortages of medicine and food, and more than 100 people have been killed in violence since protests began this April.
The U.S. has already imposed sanctions on Venezuela, including on the chief judge and seven other members of Venezuela's Supreme Court as a response to their decision to cancel the opposition-led Congress this year. The U.S. has also sanctioned the country's vice president.
Go deeper