Trump rolls out immigration, wall proposals in Iowa rally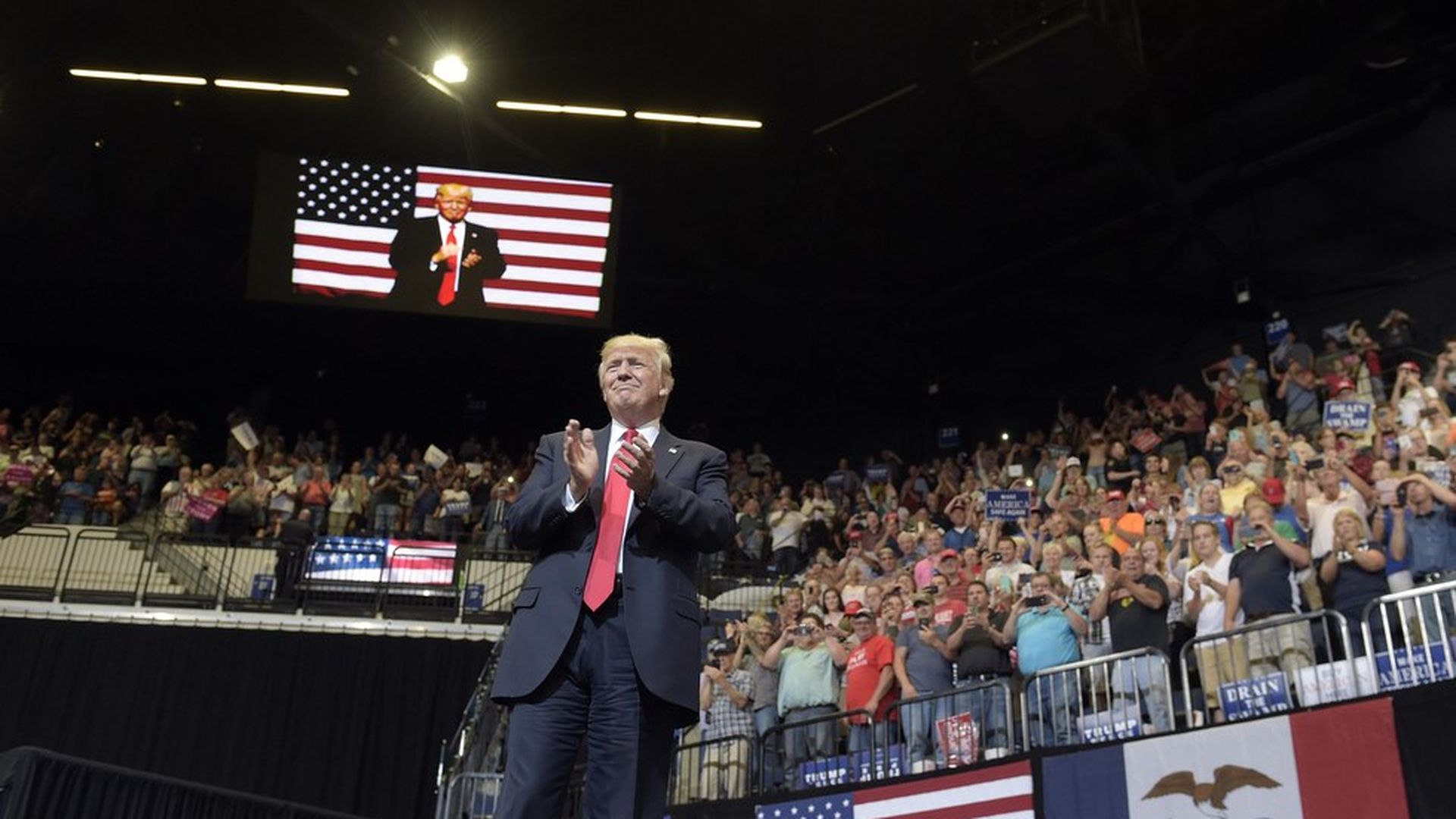 At a rally in Iowa Wednesday night — seeming to enjoy himself as he deviated from prepared remarks and held forth for over an hour:
Immigration: Trump said he would introduce legislation stating that immigrants cannot receive welfare until they have been in the U.S. for 5 years — a 5 year ban is already in place under current law, so it's unclear what Trump would be modifying.
The wall: Axios' Jonathan Swan reported earlier this month that Trump had pitched Congressional Republicans a solar-paneled border wall. Tonight, he spoke about it publicly for the first time, giving himself a bit of credit — "pretty good imagination, right? My idea."
On hiring rich people for roles like Commerce Secretary: "I love all people, rich or poor. But in those particular positions I just don't want a poor person."
Go deeper